Krug Grande Cuvée Magnum Moynat trunk.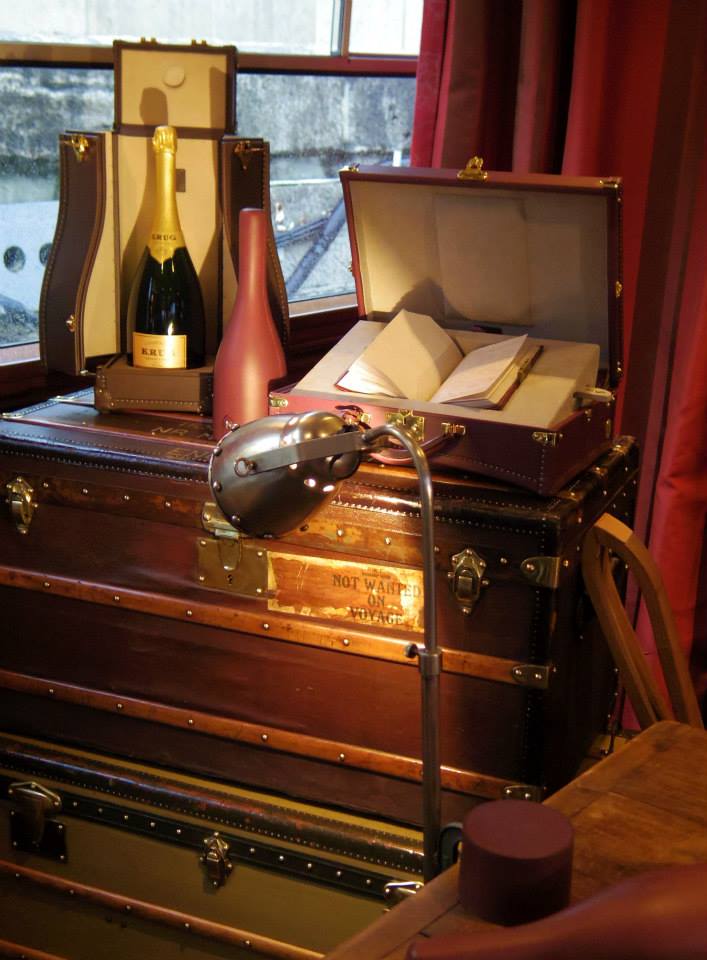 For the hedonistic nomad, Moynat, one of the oldest of Parisian trunk-makers and an epitome of luxury luggage and travel accessories, breathed new life into the iconic trunk and created in partnership with Krug Champagne house an exclusive piece of luggage for your bottle of Krug Grande Cuvée.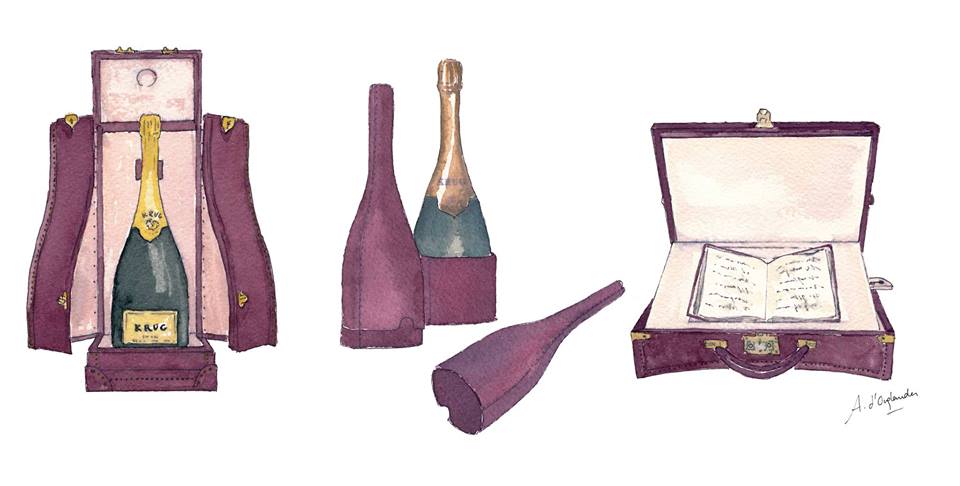 Thanks to Moynat creations, Olivier Krug, the sixth generation of this renowned Champagne House founded by Joseph Krug in 1843, can now travel all around the world accompanied by his bottle of Krug (priced around $145), Joseph's notebook and his passport. You can follow the journey of Krug's O.K bottle around the world on Olivier Krug's instagram
account. 
Three luxurious leather items of the Krug Grande Cuvée Magnum Moynat trunk are: a trunk for a magnum of the precious nectar, a suitcase containing a reproduction of founder Joseph Krug's original notebook, and a case that fits snugly around the curves of the bottle.
How to do champagne like a professional? Watch the video for the essentials. You can enjoy Champagne however you prefer, but here is the Krug way!