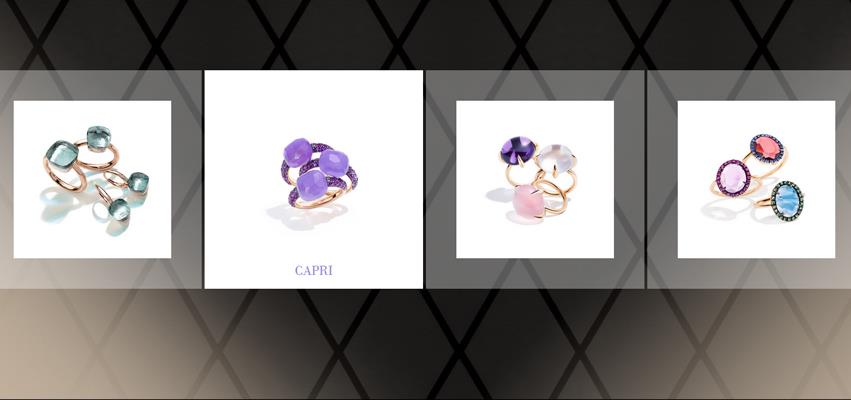 Kering (PPR group) is extending and reinforcing its portfolio of luxury brands in the high growth jewellery market with the acquisition of a majority stake in the Italian Pomellato group.
Pomellato, whose 2012 revenues reached €146 million, is one of Europe's major jewellery groups,with a strong international position. The company's success is based on the personality and unmistakeable style of its creations unique in their blend of colours, stones and extraordinary shapes as well as their fine craftsmanship. Andrea Morante will remain CEO of the company.
"Synonymous with Italian style, Pomellato and Dodo rank among the most beautiful and innovative jewellery brands in the world. I am delighted that they are joining our portfolio of luxury brands. We have great ambitions for the Pomellato group, which, with access to our expertise and know-how, will be able to step up the pace of its growth and expand its geographicFrançois-Henri Pinault, Chairman and CEO of Kering. footprint while preserving the values that underpin its Italian identity," said
"Becoming global brands is no longer an option for Pomellato and Dodo; it is a necessity. With this consideration in mind, we have undertaken a lengthy review of our best strategic alternatives and reached the conclusion that joining Kering was far and away the most favourable course of action. First, we will instantly join one of the most prestigious groups in the world; second, we will have a unique opportunity to preserve and enhance the Pomellato and Dodo success stories on a global scale," commented Andrea Morante, CEO of Pomellato.