Julio Iglesias Lists Lots at Highly Exclusive Indian Creek Village for $150 Million.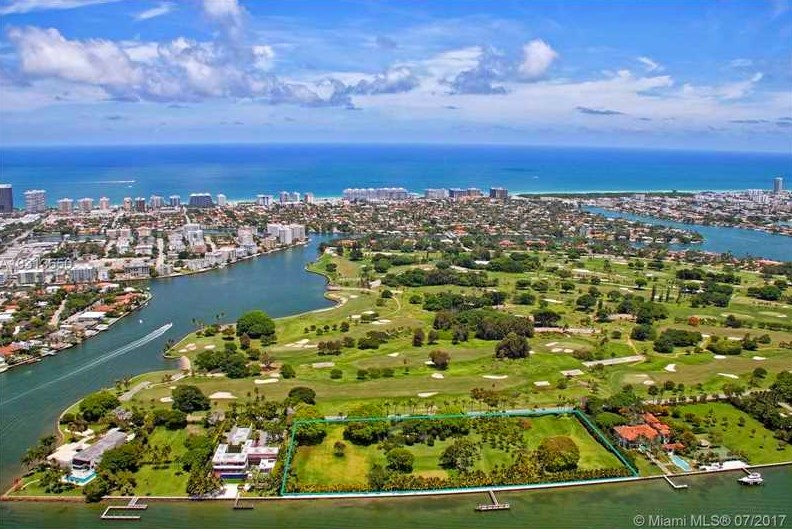 The legendary Spanish singer and songwriter Julio Iglesias is selling his five parcels on the renowned, exclusive island Indian Creek Village, Miami-Dade: lots 4, 5, 6 and 7, the island's only collection of adjacent waterfront empty lots.
Julio Iglesias' parcels are valued by Jills at $10 million. Combined, the four lots, which all face west with the view of the Biscayne Bay, measure approximately 320,000 square feet (eight acres), and offer 800 feet of water frontage.
The island boasts the luxurious Indian Creek Golf Course, which encompasses the entire interior of the island. Indian Creek employs its own professional police force, and 24/7 armed boat patrol. There are only a total of 40 waterfront properties on Indian Creek island, making it one of the most exclusive and private neighborhoods in the world. Indian Creek, also known as Miami's Billionaire Bunker, is home to celebrities, business moguls, sports figures and other prominent figures. Its breathtaking estates, all situated on sprawling waterfront lots, measuring tens of thousands of square feet.
"This is a once-in-a-lifetime opportunity to own one of the most magnificent trophy properties in the U.S.," said Jill Eber of The Jills. "To acquire such a large parcel of land in one of the world's most prestigious and secure communities is incredibly unique. With wide, unobstructed sunset views to the bay and city on the west, the possibilities of what can be done with this property are endless."
"With an extremely rare and incredible amount of lot space and water frontage, this listing is an unbelievable gem," said Jill Hertzberg of The Jills. "Indian Creek represents the epitome of Miami luxury, and to own hundreds of thousands of square feet of property right on the water in this location is truly a dream. It's amazing to imagine what can be built on this substantial collection of land."