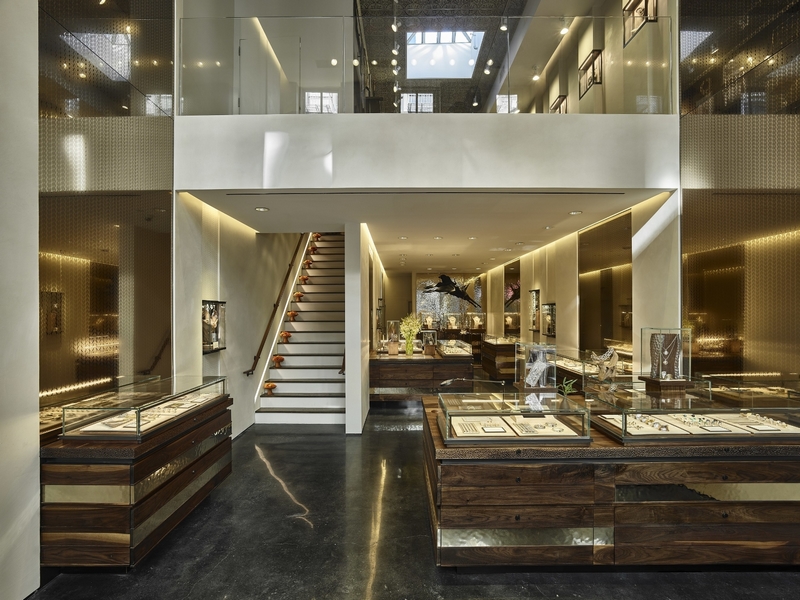 Luxury jewelry brand John Hardy debuts its first U.S. flagship, situated in New York's Soho neighborhood.
The flagship, opened November 25, offers a highly differentiated and authentic shopping experience designed to engage all five senses with the myth and magic of Balinese artisanship. The highlight of the flagship is an experiential concept space on the boutique's second floor, which will serve as a creative sanctuary for artisans and offer consumers immersive experiences.
The flagship weaves together scent, sound, light and art for a refined reimagining of the John Hardy Jewelry Workshop in Ubud, Bali. It is designed to herald transformative moments and inspire connection.

THE ENCOUNTER: THE ARTISAN IN RESIDENCE
The Residence animates the storied craftsmanship of the John Hardy Jewelry Workshop in Ubud, Bali into a full sensory experience and will be dedicated to hosting artisan master classes, workshops, talks, and installations across dynamic disciplines. The space serves as a real workshop for John Hardy Artisans when in Residence from overseas. The first series will run December 10 – 23 and explore the brand's signature 8-step jewelry-making process.
THE INSPIRATION: MAGIC OF BALI
Designed around a central display, clients are invited to navigate the boutique like the island of Bali itself, walking around its natural edges and exploring tactile moments of inspiration. True to founder John Hardy's creative vision as an artist and environmental sculptor, the boutique walls showcase powerful collections like a gallery, encouraging guests to interact with every dimension of inspiration. The dynamic contours and exquisite detail of handcrafted jewelry is exhibited with bold authenticity—each piece, a work of art in and of itself.
A lush scent designed to conjure the verdant grounds of the Ubud Workshop transports and transfixes, as store lighting and sound shift throughout the day to evoke the rising and setting of the Balinese sun. All the while, a custom playlist blends nomadic beats and natural soundscapes, invoking the essence of wanderlust.
A breathtaking installation, celebrating the original founder's passion for art, environmental sculpture and sustainability, is created from teakwood tree grown on the Indonesian island of Java – the roots for the installation are carved by a Balinese artisan named Made (pronounced Maa Deh) from Celuk, the silver smith community of Bali.