Ultra Creative intrepid foodies Sam Bompas and Harry Parr present The Harrods Jelly Parlour.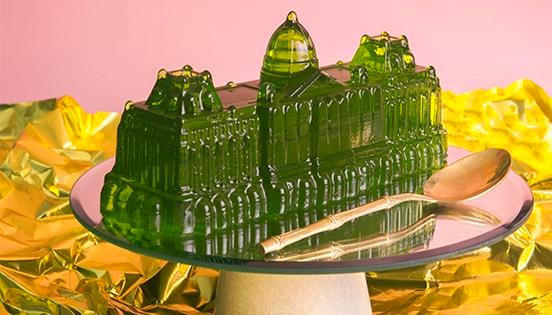 Foodie scientists Bompas & Parr, known for revolutionising everyone's favourite childhood dessert, celebrate the studio's 9th birthday with the opening of a special Jelly Parlour at Harrods in London. The chef duo is renowned for dreaming up inventive installations and foodie experiences. Their ultimate jelly cookbook, Jelly With Bompas & Parr, will be available to buy in-store.
The gourmet jelly pop-up in the Harrods Food Halls will offer jaw-dropping jellies in the shape of our world-famous Harrods home, along with individual and sharing jellies in a range of gourmet flavours, from Champagne and Summer Fruits to tropical Tangerine, Lemon, Yuzu and Passion Fruit.
"We've made jellies that taste like you're eating a battery and ones that mean you can eat a whole lemon without flinching, but we'd love to be able to get hold of some of the more rare and exotic fruit that you find in South America such as the aguaje and the cupuaçu," Harry Parr told Harrods.
"We've always dreamed of opening a jelly store, where people can spontaneously enjoy our jelly creations, so to open a counter in Harrods is mindboggling. Harrods Food Halls sit at the apex of the grocery world and to be a part of it is making us flex our culinary muscles," added Parr.
"We offer everything from traditional jellies and blancmanges, to architectural jellyscapes, in the most mouth-watering flavours. Typically we provide small individually plated jellies alongside a non-edible display, or larger volume jellies, for example buildings, that are ideal for sharing," explained the creative team.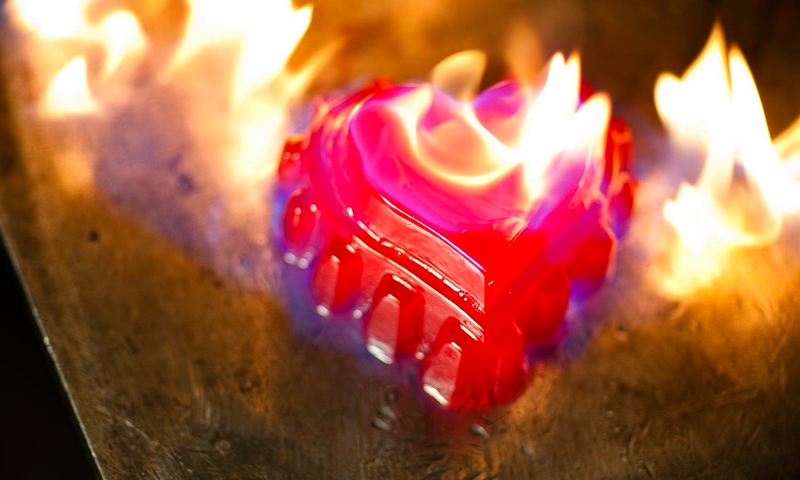 In 2015, Bompas & Parr worked with London artist Jenny Van Sommers, to capture wobbling jellies in motion.
"Jellies all have distinct personalities and everybody relates to a different one," said van Sommers. "The one on the bottom right is a bit of a shoe-gazer (like me). Then there's the super-extrovert on the top right-hand side. The orange jelly is the person who is always in a good mood. And the brown one is the person at the disco who is standing there and then suddenly gets a burst of energy and really goes for it, then gets embarrassed and stops dancing. He's a bit of a weirdo."
the Bompas + Parr Jelly Parlour at Harods is open from Wednesday 29th June until the end of July in theHarrods Food Halls on the Ground Floor.