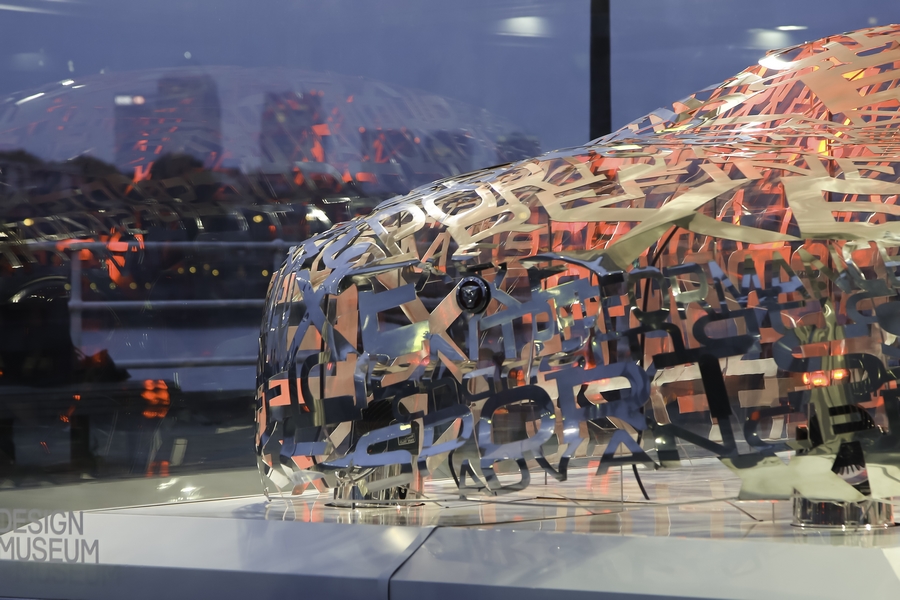 For 25 years, the Design Museum has championed creative thinking and inspired problem solving, celebrating the talent of the world's best designers and architects. The museum has welcomed five million visitors and built an important collection of contemporary design.
During this year's London Design Festival, London Design Museum revealed a unique aluminium word cloud sculpture in the shape of the new Jaguar XE sports saloon. Installed in the Design Museum's 'Tank', the design piece marked the start of the global launch of the new Jaguar XE.
Jaguar design collaborated with a range of creative experts across the fields of computer aided design, graphic artwork, stage design and metal work to design a word cloud representation of the new XE consisting of 95 words using seven languages including French, German, Spanish, Italian, English, Russian and Mandarin.
"Large scale installations like this striking sculpture are always hugely popular with our visitors, and the Jaguar XE form is already attracting lots of attention. We're sure that it will be a hit with the public, and it makes an eye-catching addition to our programme for the London Design Festival," said Design Museum Head of Communications Josephine Chanter.
Computer modelling was used to create the words that are molded to the dynamic form of the Jaguar XE then finished using metal craftsmanship by the team behind elements of the London Olympic Games Opening Ceremony.
"It has been an enormous amount of fun bringing a word cloud of XE and everything it means to life. It's hugely satisfying to be recognised by London Design museum and to have our work become part of London Design Festival," explained Ian Callum, Jaguar Director of Design.
Jaguar XE Word Cloud Sculpture is on display from 5 September to 6 October in outdoor London waterfront location by Tower Bridge.