Jaeger-LeCoultre and Christian Louboutin are dressing my wrist in style.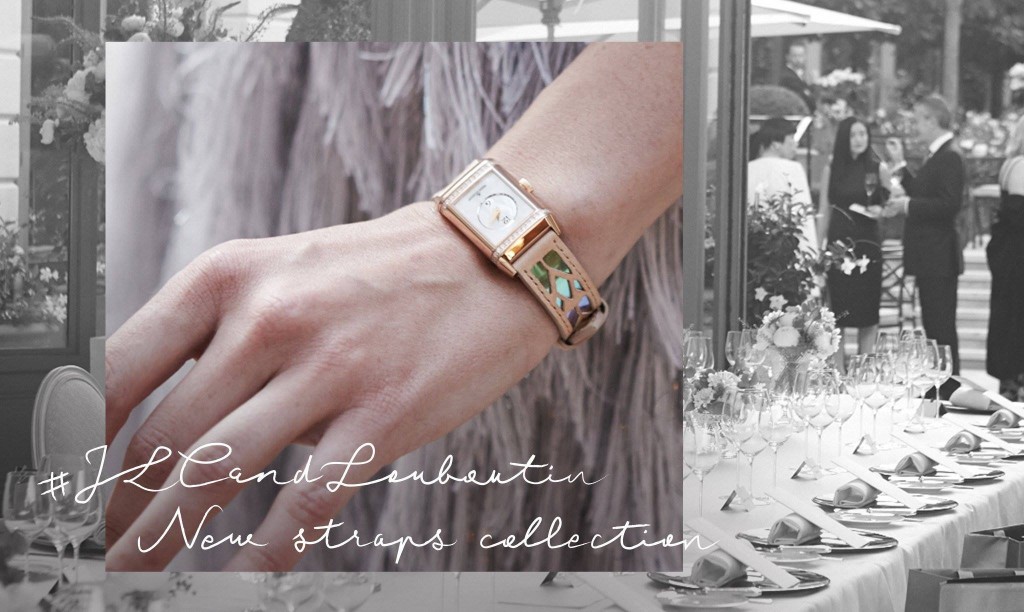 To celebrate the 85th anniversary of the iconic Reverso, Jaeger-LeCoultre has teamed up with an artisan who has elevated the shoe to an art form. The designer's rich and original perspective reveals unexpected facets of the Reverso watch.
In the midst of the Paris Haute Couture Week, Jaeger-LeCoultre alongside high-end shoe designer revealed an exclusive new straps Collection.
Created by Christian Louboutin himself, guest of honor of Jaeger-LeCoultre's Atelier Reverso for the year 2016, the three Couture straps are unique and made with materials reflecting the designer's universe.
At the Ritz hotel in Paris, friends of the Jaeger-LeCoultre brand Astrid Muñoz and Elisa Sednaoui chose to wear exquisite Reverso timepieces.
On Elisa Sednaoui's wrist was seen the Reverso One High Jewelry in white gold drawing inspiration from the first ladies' Reverso models of the 1930s.
On the occasion of the launch, Jaeger-LeCoultre CEO Daniel Riedo presented the guests the latest creation in collaboration with Christian Louboutin: a Reverso watch that the designer imagined for himself several months ago.
"Through this very personal timepiece, the designer turns upside down the notion of time and demonstrates that watchmaking can be apprehended as a true art form. Dreamed up by Christian Louboutin, made by the artisans of the Manufacture Jaeger-LeCoultre, this unique creation strengthens the link between the two Maisons," said Jaeger-LeCoultre.
The Reverso is a timeless Art Deco symbol created nearly a century ago. Yet each timepiece may be personalized like no other. A family crest, a monogram, an unforgettable date, engraved discreetly into the Reverso watch case-back, becomes a timeless expression of individuality. Why not a poem, a favorite painting, the portrait of a loved one?