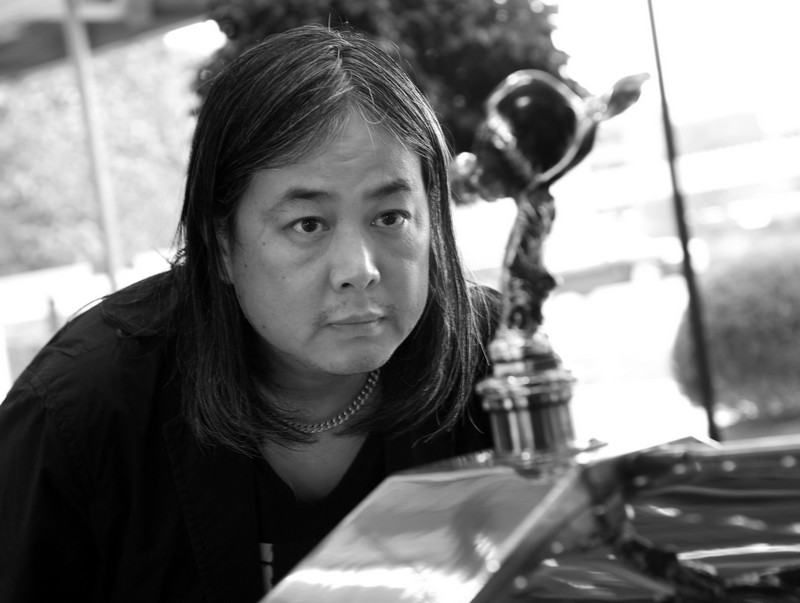 Rolls-Royce is sharing a common philosophy with the world of art. Artisit Yang Fudong, considered to be one of China's most well-known cinematographer and photographer and the greatest film writer to come out of China ever, joins Emirati artist Mohammed Kazem and Indian artist Sudarshan Shetty as a member of the Rolls-Royce Art Programme for 2016.
The Chinese artist will create a new video work which will be launched at the Shanghai Center of Photography, Shanghai, late in 2016.
Fudong (b. 1971), an award-winning Chinese filmmaker and photographer, will create a completely new artwork for the Programme, joining a host of internationally-renowned artists who, over recent years, have added to the fabric of the contemporary art world through collaborations with the marque. Fudong has exhibited in group and solo shows around the world including the Documenta 11, Kassel, Germany (2002) and two participations at the Venice Biennale.
The artwork will consist of a short movie based on a fable from the Chinese mythology about the virtues of perseverance and willpower. "I have had this idea in my mind for a long time," states Fudong, "and I think it is perfect to finally realise it as part of this co-operation with Rolls-Royce." In preparation of the short movie concept, Fudong visited the Home of Rolls-Royce in Goodwood, England.
Rolls-Royce Motor Cars Regional Director for China, Leon Li, comments, "Yang Fudong is a Chinese artist who pairs his respect for traditional elements with the use of modern media. His ethos resonates with Rolls-Royce, expertly melding time-honoured skills with modern technology. To support an artist of such international stature is a truly inspiring venture and we await his new work with anticipation."
The artwork will be on public display at the Shanghai Center of Photography (SCôP), located in Shanghai's West Bund art area. "Over the past years, Shanghai has set its mark not only on the contemporary Chinese art landscape but the city has also developed itself as a global hub for contemporary art," states Mr. Liu Heung Shing, founder of SCôP. "We have a long standing relationship with Yang Fudong and are excited that the new work will be launched at our museum in Shanghai." The artwork will be exhibited at further locations throughout China in 2017.