Top of après ski 2015: Ischgl wins in European-wide survey.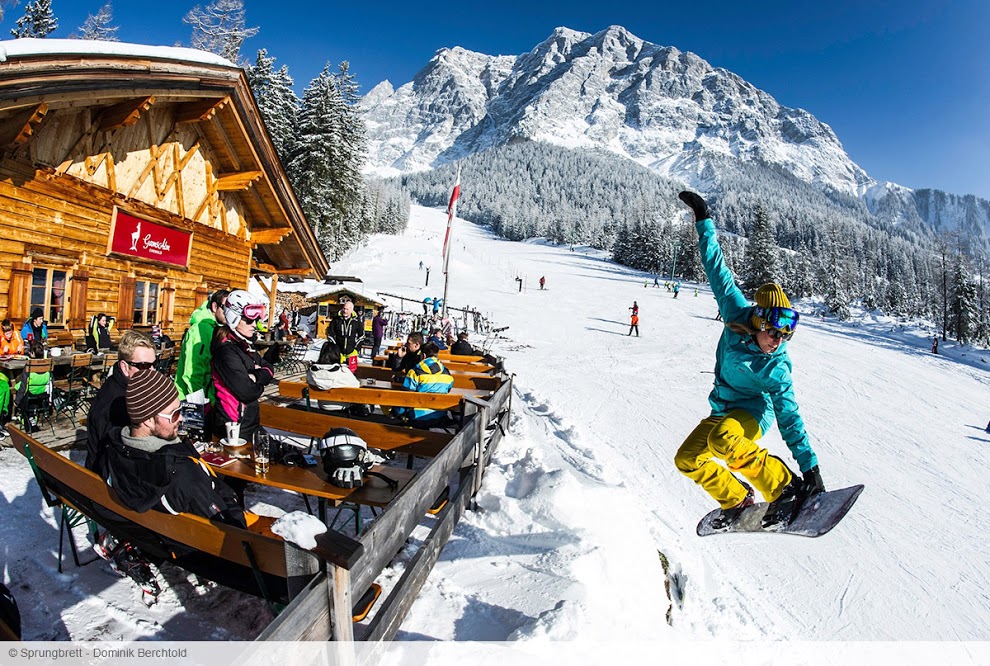 Austria dominates list of best après-ski resorts in Europe, according to the latest international online survey issued by SnowTrex. 10 European nations participated in the SnowTrex après ski survey and voted Ischgl, Sölden and Mayrhofen as top 3 most popular après ski resorts in Europe.
For 56% of all participants après ski is an important factor when choosing their holiday destination. In average, European winter sports fans will spend 3 evenings out partying. Top of this list are the Dutch travellers, who reserve 3.6 evenings for après ski.
With approx. 24% of all votes Ischgl clearly dominates the ranking. On 2 and 3 are Sölden (12.1%) and Mayrhofen (8.9%). With Livigno (rank 4, 8.4%) and Val Thorens (rank 5, 8.1%), Italy an France also entered the top-5 list.
In the English ranking, the French ski resorts are clearly on top. Behind Les 2 Alpes (21.6%), the resorts Val Thorens (20.4%), St. Anton (11.7%), Mayrhofen (10.5%) and Kitzbühel (8.6%) are to be found in the top-5 list. 56% of all English-speaking travellers will choose a resort with good après ski offers. Every 4th British traveller (28.4%) can't imagine skiing without après ski.
Ischgl 34.2%
Sölden 16.3%
Mayrhofen 9.2%
Kitzbühel 8.2%
Saalbach-Hinterglemm 7.9%
Livigno 27.6%
Ischgl 13.1%
Les 2 Alpes 13.1%
Val Thorens 11.5%
Sölden 8.8%
Ischgl 17.8%
Val Thorens 16.2%
Mayrhofen 15.7%
Saalbach-Hinterglemm 12.6%
Sölden 10.0%
Ischgl 17.8%
Saalbach-Hinterglemm 17.8%
St. Anton 14.9%
Val Thorens 14.4%
Sölden 7.4%
Val Thorens 46.4%
Les 2 Alpes 36.1%
St.Moritz 5.4%
Ischgl 3.6%
Zermatt 3.6%
Les 2 Alpes 21.6%
Val Thorens 20.4%
St. Anton 11.7%
Mayrhofen 10.5%
Kitzbühel 8.6%
Livigno 21.2%
Val Thorens 13.3%
Schladming 11.5%
Les 2 Alpes 10.6%
Ischgl 9.7%
Livigno 28.9%
Les 2 Alpes 26.7%
St. Moritz 11.1%
Ischgl 6.7%
Kitzbühel 6.7%
Ischgl 22.7%
Sölden 18.2%
Kitzbühel 10.2%
Mayrhofen 10.2%
Les 2 Alpes 8.0%
St. Anton 35.3%
Saalbach-Hinterglemm 15.7%
Val Thorens 9.8%
Ischgl 7.8%
Kitzbühel 7.8%