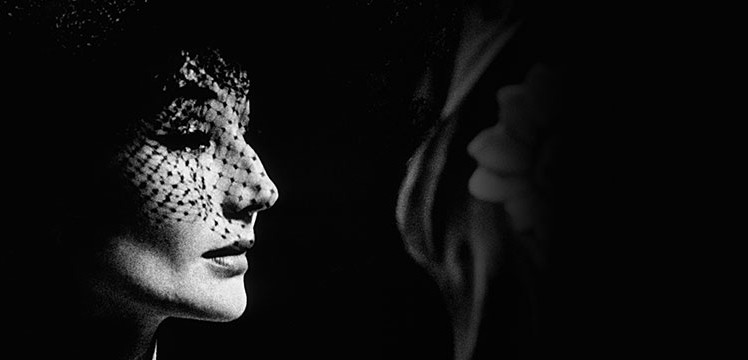 ---
This article titled "Jacqueline de Ribes: fashion lessons from a French socialite" was written by Lauren Cochrane, for theguardian.com on Wednesday 18th November 2015 16.12 UTC
Jacqueline de Ribes, the subject of a new exhibition at the Metropolitan Museum of Art in New York, is the kind of socialite who fashion is quick to pay attention to. Her appeal comes from the combination of a long neck, a queenly expression and a couture-level budget. Now 86, her extraordinary life has included time as a successful designer, the manager of a ballet company and a TV producer, so she also attends a hell of a lot of parties. Clothes worn for all manner of occasions, created by Pierre Balmain, Bill Blass, Yves Saint Laurent and Jean-Paul Gaultier, plus some of her own designs, will be displayed in the exhibition. Here is how to do the party season, de Ribes-style.
Forget the over-the-shoulder pose, Karlie Kloss. Be photographed in profile
De Ribes' ability to look aristocratic is in her blood – she is the daughter of a French count. She manages to be snapped in profile everywhere, from the fanciest society balls to the ski slopes. For the full effect, add cheekbones with blusher, a slicked-back up-do and some jewellery that requires a bodyguard.
Always be sure to make an entrance
For a fancy-dress dinner in 1959, attended by the Duke and Duchess of Windsor and Oscar de la Renta, de Ribes didn't arrive until dessert. It was worth the wait. Dressed in an outfit made from three of her couture dresses, offcuts of lamé and a headdress, it was, as de la Renta told Vanity Fair, "a show. And she was the star."
Have influential friends
Accolades for de Ribes come from fashion's top table. Yves Saint Laurent compared her to an "ivory unicorn", while Oleg Cassini found her "elegant to the point of distraction" and Truman Capote named her one of his Swans. Makes Kendall Jenner and Olivier Rousteing's Instagram love-in look a bit gauche, doesn't it?
Go 'quite crazy or terribly strict'
This is the way de Ribes described her style to Vogue in 1959. It is a good rule of thumb, one that saw her attend parties dressed as an angel complete with wings and, at other times, in the simplest of column dresses, something she used to design after launching her own eponymous fashion label in 1983 (Joan Collins wore one of her designs to her wedding in 1985). In de Ribes' world, both looks are just as chic.
Be yourself
De Ribes isn't the kind of woman to take style advice from just anyone. But a few wise words from Diana Vreeland couldn't hurt. She taught de Ribes to be true to her style when photographed for Harper's Bazaar by Richard Avedon – in profile (of course) with just a slick of eyeliner and braid, rather than the hairdo she had done for the occasion. It was at this time, the mid-1950s, that de Ribes nailed her Nefertiti style.
Shapes should be long and structured, with a discreet amount of skin on show
De Ribes knows the power of the silhouette when working a room. Wear structured, tailored pieces, preferably with some shine or sparkle, and pile on the accessories. "Hats can never be big enough," she once said. Hers are the kind of outfits that look good backlit.
guardian.co.uk © Guardian News & Media Limited 2010
Published via the Guardian News Feed plugin for WordPress.