2014 Richard H. Driehaus Prize Laureate.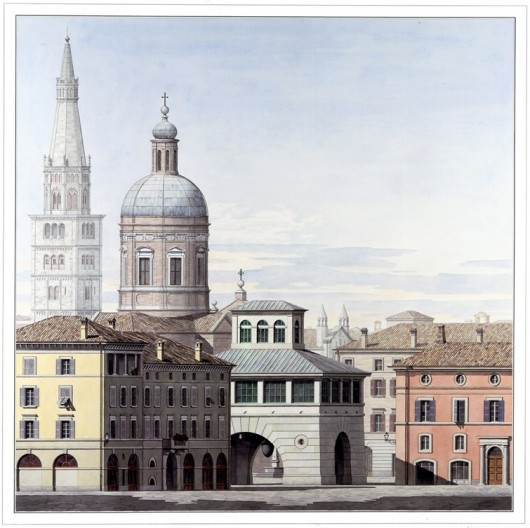 The University of Notre Dame School of Architecture announced that architect Pier Carlo Bontempi will receive the 2014 Richard H. Driehaus Prize at a ceremony to be held on Saturday, March 29 at the John B. Murphy Memorial Auditorium in Chicago.
Bontempi's award-winning international work includes a block recovery plan in Parma's historic center, as well as the Place de Toscane and the "Quartier du Lac" resort in Val d'Europe near Paris. His studio works on new traditional architecture and architectural projects including restoration, rebuilding and town planning. A native of Fornovo di Taro, Parma, Italy, Bontempi studied architecture at the University of Florence and has taught at Florence University, the École Spéciale d'Architecture of Paris, Syracuse University of New York in Florence, the Staatliche Akademie der Bildenden Künste in Stuttgart and the Prince of Wales Institute of Architecture in London.
"Bontempi's work illustrates why the idea of the traditional city and its architecture are referred to as 'the original green,'" said Michael Lykoudis, Francis and Kathleen Rooney Dean of the Notre Dame School of Architecture. "His buildings, seamlessly woven into their urban environments, demonstrate the principles of the new classicism and urbanism. Their durable construction, adaptive interior space and sensitive urban siting make them exemplars of architecture as an art of conservation and investment as opposed to consumption and waste."
"Bontempi acquired his vast architectural knowledge and versatility by studying the rich fabric of Italy, the cities and landscapes he grew up in," said Léon Krier, the inaugural Driehaus laureate. "The serenity, robustness, elegance and economy of his considerable built work provide exemplary models for better cities and buildings in the cities and towns of the future."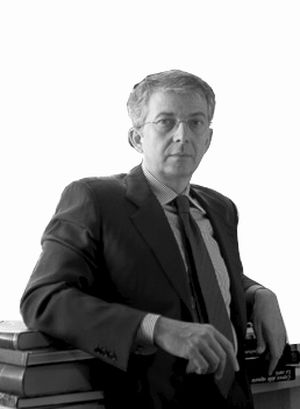 Established in 2003 by the Notre Dame School of Architecture, the $200,000 Richard H. Driehaus Prize is awarded to a living architect whose work embodies the highest ideals of traditional and classical architecture in contemporary society, and creates a positive cultural, environmental and artistic impact. In keeping with the School of Architecture's classical and urbanist curriculum, the prize provides a forum for celebrating and advancing the principles of the traditional city with an emphasis on sustainability. Previous recipients of the Driehaus Prize include Thomas H. Beeby (2013), Michael Graves (2012), Robert A.M. Stern (2011) and Rafael Manzano Martos (2010).
"I am most pleased with the selection of Pier Carlo Bontempi as the 2014 Richard H. Driehaus Prize laureate," said Richard H. Driehaus, founder, chairman and chief investment officer of Chicago-based Driehaus Capital Management LLC. "His work has consistently responded to the unique qualities of historic environments as well as to the needs of modern society. Each project has achieved a nuanced balance between traditional principles and worldly cosmopolitanism, a quality lacking in today's urban settings. His work is a reminder to all of us that great architecture possesses not only confidence and wonder, but that it is born of a humanistic impulse."
Each year, in conjunction with the Driehaus Prize, the jury also selects the recipient of the $50,000 Henry Hope Reed Award, which honors outstanding achievement in the promotion and preservation of those ideals. This year the award goes to Chinese preservationist Ruan Yisan.
The Henry Hope Reed Award is given to an individual working outside the practice of architecture who has supported the cultivation of the traditional city, its architecture and art through writing, planning or promotion.
A native of Suzhou, China, Professor Ruan has been a consultant for numerous conservation projects in historic cities in China including Yangzhou, Hangzhou, Shaoxing, Pingyao and Lijiang. He supervised the Yangtze River Water Towns project and the Pingjiang Historic District project of Suzhou, both of which received Asia-Pacific Heritage Awards from UNESCO. Professor Ruan also has been honored by France's culture ministry as a Knight of the Order of Arts and Letters for his contributions to the conservation of World Heritage sites.