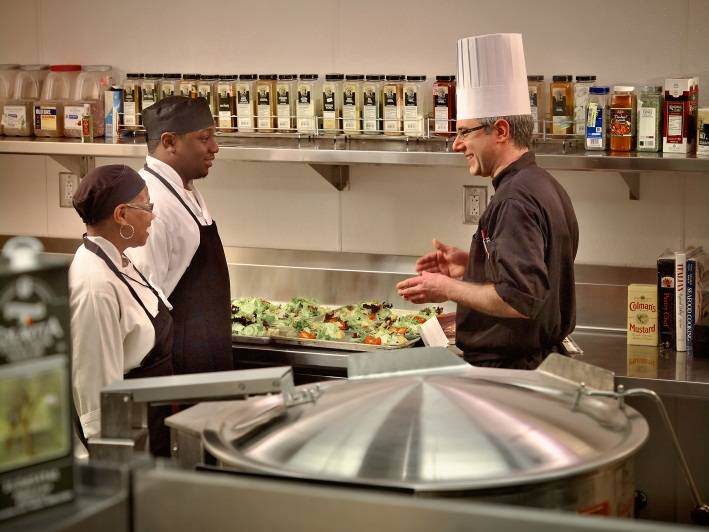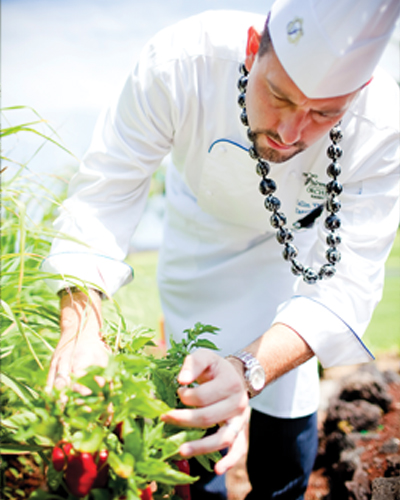 When it comes to eco-friendly cooking and going green, there are many shades to choose from, says Craig LaPonzina, Executive Chef at The Augusta Marriott at the Convention Center. You might opt for a LEED-designed building or organically grown food. You may insist on eating free-range meats or choose to support a business that integrates recycling into its daily operation. The luxury hotel in Augusta, Georgia (USA) initiated "The In-House Crafted and Cured" program that goes beyond its on-site herb garden to can, pickle and cure its own fruits, vegetables, salsas and meats.
Executive Chef Craig LaPonzina, a regional leader in sourcing local products, oversees the program, which he considers a natural next step for the hotel. After all, he has long partnered with local famers to procure the freshest local and organic produce and meats available.
In-house crafted prosciutto, pancetta, various sausages and salamis are all on-hand, alongside pickles of every sort, from garlic-dill and icicles to hot and candied. Those who prefer sweeter items will enjoy the jams, jellies, preserves and marmalades, while homemade salsas and picante sauces heat things up. Rounding out the offerings are pickled veggies like okra, beets and giardiniera.
Fairmont Hotels & Resorts are one of the first to introduce their own garden with fresh herbs and vegetables. Fairmont's 28 gardens are special places where produce is grown organically with no herbicides or pesticides. Small birds and butterflies flit between the bushes and flowers. In many of these gardens, Fairmont chefs have added beehives from which they harvest their own organic honey.