Bonhams house to auction 40 iconic Mercedes-Benz this July.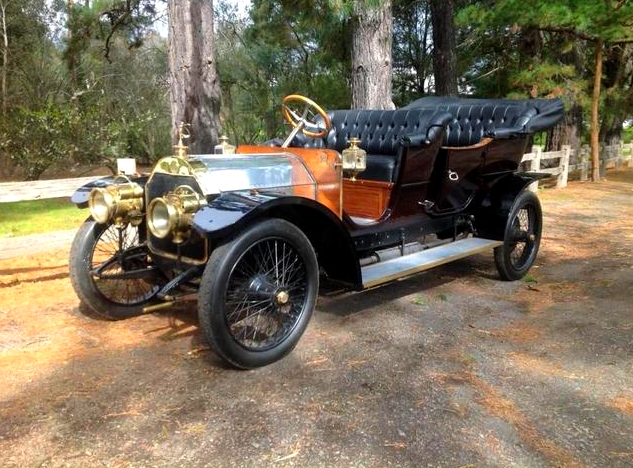 A 1909 35hp Mercedes with a rugged past, estimated at €480,000-680,000, is being offered on 12 July as part of Bonhams' Mercedes-Benz Sale at the Mercedes-Benz Museum in Stuttgart, Germany. The Sale will feature a choice selection of some 40 motor cars manufactured by the renowned German marque over its more than century-long history.
Perhaps the last place one would expect to find an early Mercedes vehicle advertised as "the car of kings" is at Isis Downs, an isolated sheep station in Queensland, Australia. However that is where this 5.3 litre shaft-drive car lived for many of the early years of its life, serving as the Station Manager's car from 1914 and remaining on the property until the early 1930s.
The Mercedes was constantly exposed to the harsh conditions of the Australian outback, where early cars suffered from numerous mechanical difficulties. The rough terrain would soon emphasise any weakness in a vehicle, with common problems including broken axles and persistent issues with the perishable Edwardian tyres and wooden wheel rims. However, those brands whose cars were built with the quality to withstand the rigours of rural life, like Mercedes and Rolls-Royce,
became favoured by wealthy landowners.
This 35hp Mercedes proved a wise choice and a hardy asset to those running Isis Downs, the owners keeping it in their possession for nearly twenty years. It was purchased by a neighbouring farmer in the 1930s and remained there until the 1960s, when it was rescued and restored. Despite being more than a century old, the car has had only five owners since new.
Widely regarded as the first modern automobile right from the beginning when it was unveiled in 1901, the first Mercedes (which was also a 35hp model, but equipped with a different engine and chaindrive) set an entirely new benchmark in motoring. In the following years the company continued to innovate and develop a whole range of models from the original 35hp Mercedes, but in essence the low-built steel chassis, a light and powerful engine with gated manual gearchange control and honeycomb radiator (instead of primitive gilled-tube type), introduced easy-to-drive features which together provided the basis of the modern motor car.
The 1909 Mercedes offered for sale retains these original features, and has the honour of being quite possibly the world's oldest shaft-driven 35 hp Mercedes. It was with this model first launched in 1908 that Mercedes introduced shaft drive into their cars. By 1914 the whole range of passenger cars was equipped with shaft drive instead of the former chain drive.
The Mercedes-Benz Museum maps the entire history of the world's oldest car manufacturer with a unique variety of exhibits. A total of 1500 exhibits, including 160 vehicles, can be seen on an area of 16,500 square metres.