My definition of success.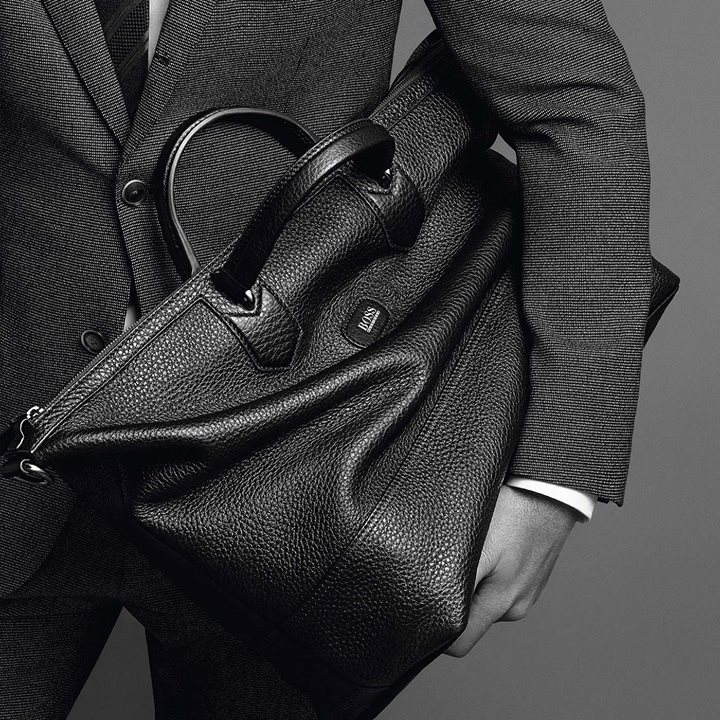 The men of the NFL are not only idealized for their performance on the field, but for their style off the field. HUGO BOSS Parfums and the NFL have teamed up together for the "Success Beyond the Game" campaign, which celebrates successful players known for their achievements both on and off the field. The Success Beyond the Game campaign emphasizes the aspects of success across all facets of a man's life.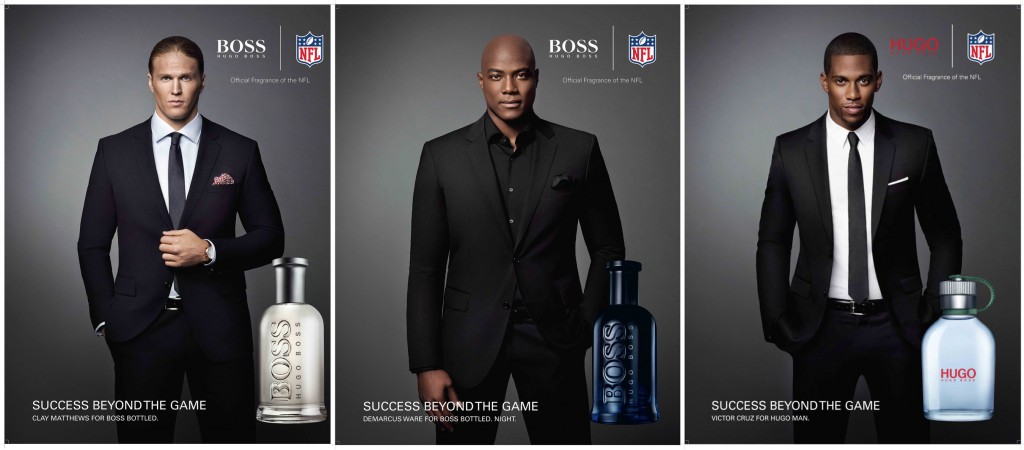 The campaign features three of the country's finest football players stepping out of their football jerseys into HUGO BOSS suits. Each athlete has been selected to represent one of the brand's classic men's fragrances. Green Bay Packers' line-backer Clay Matthews III will represent BOSS BOTTLED., Denver Broncos' defensive end DeMarcus Ware will represent BOSS BOTTLED. NIGHT. and New York Giants' wide receiver Victor Cruz will represent HUGO MAN. As masters of their profession through determination, ambition, and a confidence in their abilities, these successful sportsmen share their views on success, how to achieve it and how to sustain it.
"When it comes to success, first and foremost, I know that people are going to define me through the sport I play. Obviously, as a team that means winning championships. On an individual level, it means making my plays, being a leader on the field and being an impact player. In life, success could apply to so many facets, but to me, success means always trying to be the best at whatever it is that I do," explained Clay Matthews for BOSS BOTTLED.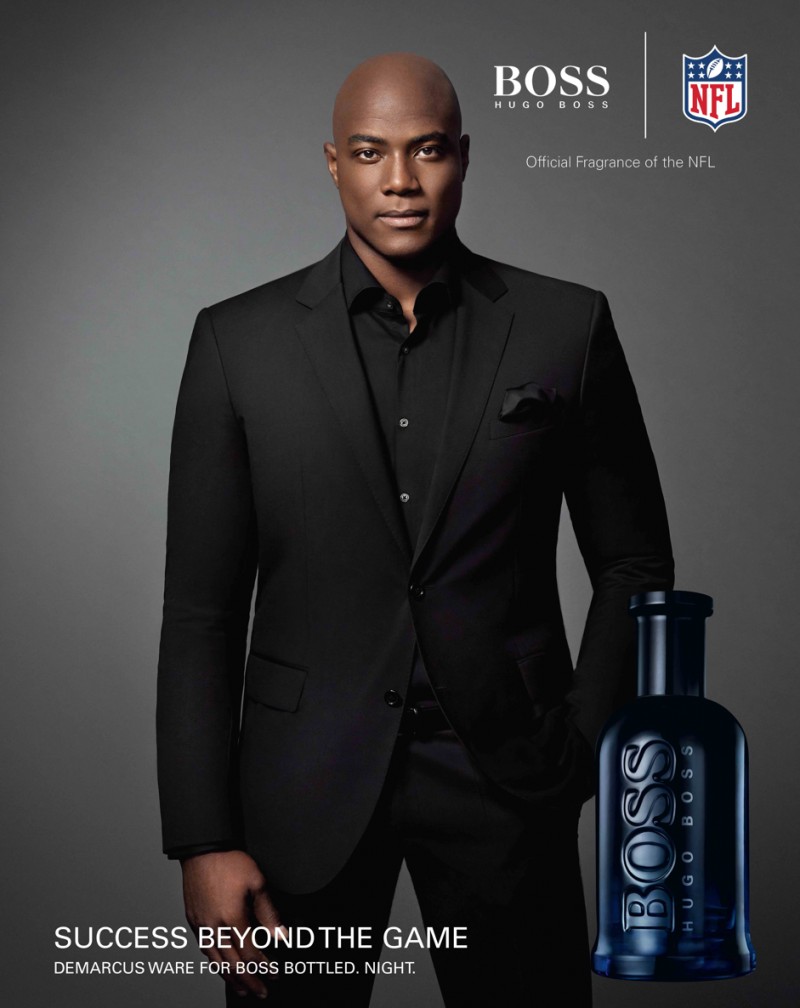 "My definition of success is to be happy in what you like to do best. It's not a monetary value; it's an internal value in itself. If you're happy from the inside-out, that's what is important. Success comes as a day to day value or reaching a goal that you have, and you've got to prepare yourself for what's to come when success is there," said DeMarcus Ware for BOSS BOTTLED. NIGHT.
"My definition of success is winning at whatever you put your mind to-reaching your goals, and aspirations. It's feeling like you can do whatever you attempt. Success is personal, and can be defined as whatever you want it to be, whether it be winning a football game or becoming employee of the month. As long as you're winning and reaching your goals, that's being successful," added Victor Cruz for HUGO MAN.
Launched in 1998, BOSS BOTTLED. captures the spirit of confidence and masculinity in a bottle with the core BOSS values of elegance and style. BOSS BOTTLED. NIGHT. made its entrance later in 2010 and has been designed to prepare the BOSS Man to conquer the night. The HUGO MAN fragrance, launched in 1995, represents that most original ideas and performances happen when a man challenges himself.