As the first Contemporary Curated auction approaches in London this March, celebrated fashion designer Erdem Moralioglu discusses which works attracted him and why.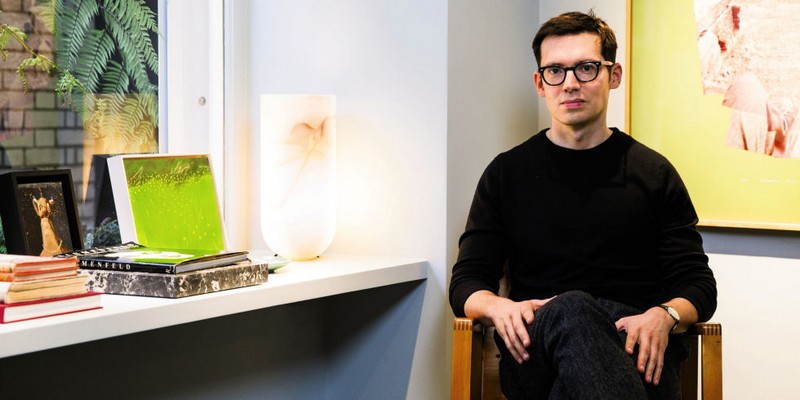 ---
This article titled "How Sotheby's and Erdem are changing the art scene" was written by Priya Elan, for theguardian.com on Wednesday 24th February 2016 14.33 UTC
Fashion designer Erdem Moralıoğlu has been announced as the first guest curator of a new contemporary art auction at London's Sotheby's, in attempt to make the auction house accessible beyond the art world.
His Contemporary Curated collection will feature 205 largely contemporary works, including selections from Jake and Dinos Chapman, Grayson Perry and Damien Hirst. "Art is not my arena, but I love it," the designer said at the launch. "I'm a really visual person and I often look to art to inspire my fashion collections."
Celebrity-curated collections are a fixture of the New York branch of Sotheby's. Stateside participants are drawn from an eclectic mix of disciplines and have included Jimmy Choo co-founder Tamara Mellon, as well as the likes of Blurred Lines model Emily Ratajkowski and dandy socialite Peter Brant Jr. But Erdem's collection will the first of its kind in the London branch and is part of a concerted effort to change the make up of its buyers market.
"Having a name like Erdem attached raises the profile of the sale," says Olivia Thornton, director of the contemporary department. "It will hopefully get people through the door who might otherwise think twice about going into Sotheby's."
Thornton also hopes the relatively low price point will encourage a new wave of collectors. "We've got pieces starting from the entry level price of £500," she says. "So, hopefully, this collection will be a way for people to start building an art collection for themselves. It features art from Antony Gormley and Chris Ofili and is the very best work you can get can at this price range. "
Erdem, whose recent collection showed at London fashion week, admits he found it challenging to make his art selections. "It was hard, there were so many things that I wanted to include. I was attracted to the scale of things: the pieces from Lucian Freud and the Louise Bourgeois were smaller than you usually find in contemporary art. They feel like they had been ripped out of a diary."
Contemporary Curated will be open from 11 March and the auction house plans to make the sale a biannual event. The next will take place in September and feature an as-yet-unnamed celebrity curator.
Contemporary Curated will run from 11 March to 14 at Sotheby's
guardian.co.uk © Guardian News & Media Limited 2010
Published via the Guardian News Feed plugin for WordPress.