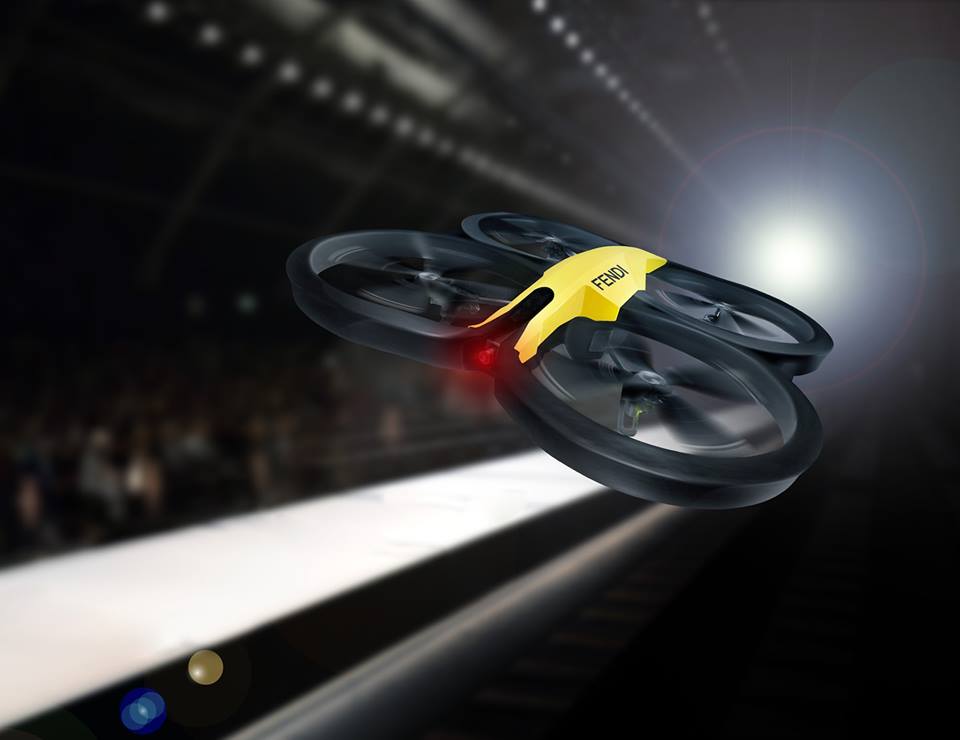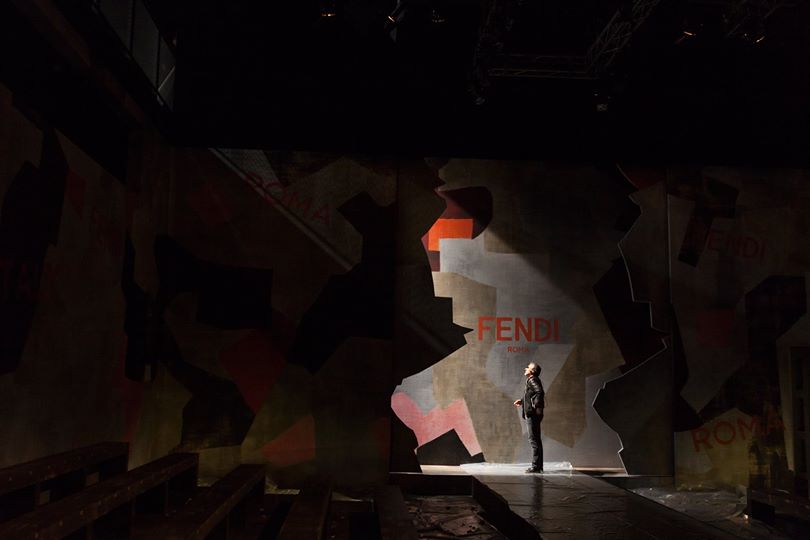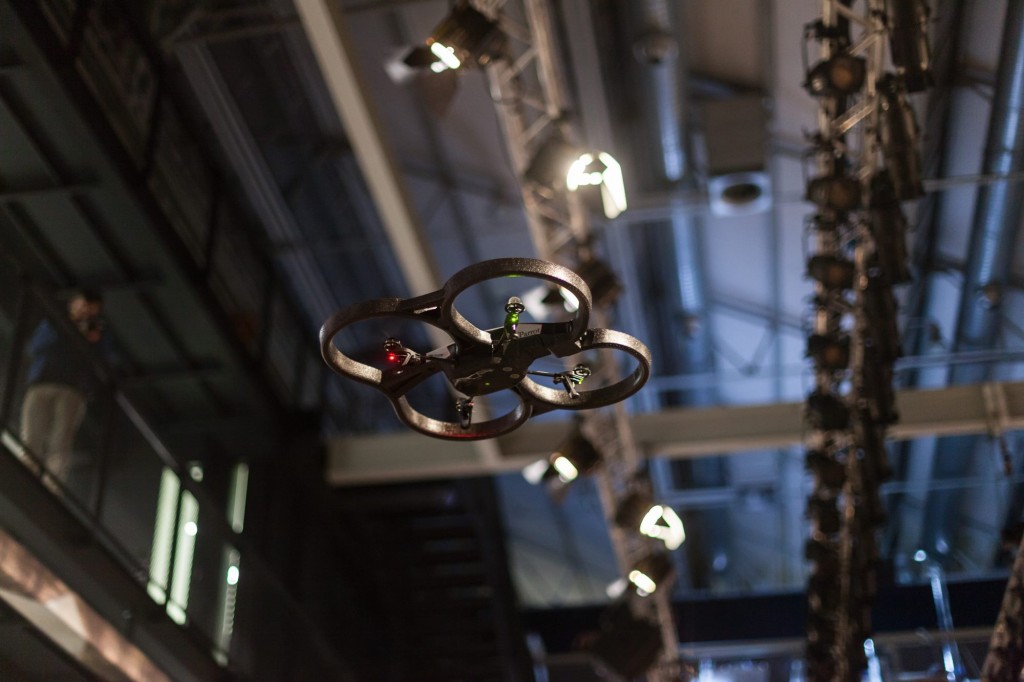 ---
This article titled "How Fendi's 'Drone Cam' will put flying robots on the catwalk" was written by Hannah Marriott, for theguardian.com on Thursday 20th February 2014 10.43 UTC
The last thing one would associate with the word "drone" is glamour, but today, during Milan fashion week, unmanned aerial vehicles are having their catwalk moment.
In an industry first, Italian fashion house Fendi will live stream its autumn/winter 2014 fashion show through a flying "Drone Cam", swooping over models' heads as they walk down the runway.
Though fashion has been embracing tech for many seasons, the use of drones might feel a little incongruous, given the devices' connotations with spying and the military. But Zoe Lazarus, a trend forecaster specialising in luxury and technology at Lowe & Partners, believes that the perception of drones is changing in the creative industries. "Artists have been using drone-camera imagery for a while, and drones have been used in advertising and gaming for a couple of years. Drones feel edgy and futuristic – they appeal to that vision of a cyborg future. Creatively they are brilliant, because they can be manoeuvred into places where people can't. They are also small, easy to handle and inexpensive. We're only going to see more of this in the future." Away from fashion, drones have been deployed for such disparate purposes as gaming, art, reporting on Britain's floods and delivering kebabs.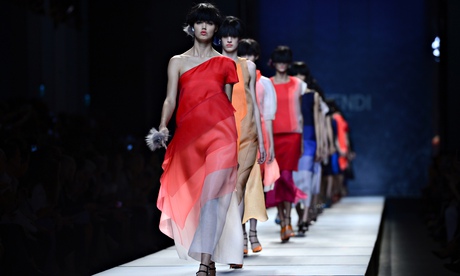 In December, Amazon announced plans to distribute packages by unmanned "octopter" by 2018, an ambitious target that many have dismissed as a publicity stunt, given the potential privacy and security risks associated with introducing drones, en masse, into urban areas. Nevertheless, in the US, the Federal Aviation Administration predicts that 10,000 commercial drones could be flying in American skies by 2017.
"This is a bit of a coup for Fendi," contines Lazarus. "Live streams have become quite standard now at fashion shows, so this is a way to up the ante and get social media coverage."
Indeed, flying robots are one of the last remaining unchartered tech territories for the fashion industry. In 2011, Burberry became the first fashion house to live stream its catwalk show. In September 2012, Diane von Furstenberg's models wore Google Glass on the catwalk. During the Topshop Unique show on Sunday, part of London fashion week, cameras on poles scanned models as they walked down the runway, feeding the images to the windows of Topshop Oxford Circus. And on Monday, at the Giles show, Cara Delevingne posted a series of wobbly videos to her 4.4 million Instagram followers straight from the runway. "The fashion industry has seen success in embracing technology reflected in share price," says Lazarus. "There has been a lot of recognition of the success of Burberry in this area. Lots of luxury brands are trying to emulate that, using tech as a way of making a brand feel more modern and relevant. Traditional brands used to find tech scary by now, slowly, one by one, they are embracing it."
guardian.co.uk © Guardian News & Media Limited 2010
Published via the Guardian News Feed plugin for WordPress.