Hong Kong overtakes London's West End as world's most expensive office market in 2011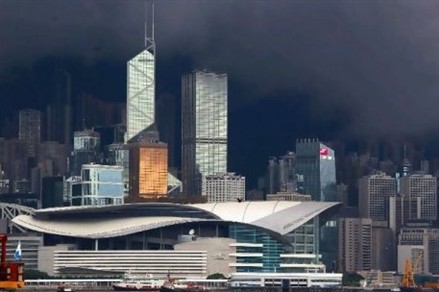 Newly-released figures from Knight Frank show that Central, Hong Kong overtook London's West End as the location with the highest prime office rents in the world during 2011.
Hong Kong's rise to the top of the ranking is a result of rapid rental growth in the first half of 2011. While there was evidence
that rents had peaked in the second half of the year, Grade A rents in Central stood at HK$1,046 per sq m per month (c.UK£97.11 per sq ft p.a.) in Q4, over 25% up on 12 months earlier, according to government statistics. However, with office demand weakening, Grade A rents are forecast to soften in 2012.
"It's the general nervousness about the world economy right now," said Matthew Colbourne, senior analyst with Knight Frank. "Hong Kong was the first market to show recovery in 2009, and it's the first now to show that it's coming down."
Prime office rental growth in London (West End) slowed in 2011, after an exceptional increase of 31% was recorded in 2010. Prime office rents rose by 9% in H1 2011, to UK£92.50 per sq ft p.a., but remained unchanged in H2 with leasing activity remaining fairly subdued due to wider uncertainty in the UK economy. Tokyo fell from second to third place in the ranking, and rents in the Japanese capital continue to come under moderate downward pressure as cautious tenants seek to reduce their occupation costs.
The top ten is completed by the major established financial centres of Paris, Singapore, London (City), Geneva and Sydney, as well as two rapidly emerging office markets, Moscow and Perth, Australia. Perth is a new entrant into Knight Frank's top ten, after seeing strong rental growth on the back of demand generated by Western Australia's booming resources sector and the falling availability of prime space.
The biggest mover in the top 50 is Beijing, which rises by 29 places to 19th position. Prime office rents in the Chinese capital rose by an extraordinary 46% in 2011 to RMB320 per sq m per month (c.UK£36.27 per sq ft p.a.). The major office markets of mainland China have seen robust levels of leasing activity and falling vacancy rates, and further prime rental growth is forecast for both Beijing and Shanghai in 2012.