Top 20 global retail rental markets: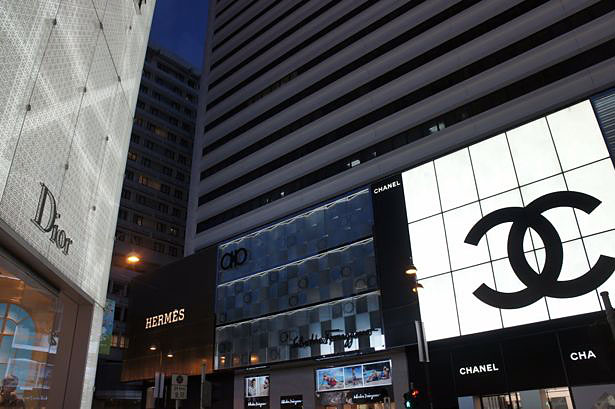 Hong Kong is the world's most expensive shopping destination as significant inbound tourist flows and continued increases in domestic wealth fuels occupier demand from international fashion and luxury retailers, according to new research from global property advisor CBRE Group.
The CBRE rankings of prime global retail rents saw little change in the first quarter of 2012 (Q1 2012) compared to the previous quarter. Hong Kong remains at the top of the rankings with retail rents at US$3,864 per square foot (psf) per annum. New York retained the number two position at US$2,475 psf annum. Both cities experienced significant increases in retail rents quarter-over-quarter.
The remaining top five rankings were also unchanged from the prior quarter: Sydney (US$1,112 psf per annum) was third, followed by Tokyo (US$1025 psf per annum), with London (US$956 psf per annum) completing the top five as competition for prime locations in the city's West End contributed to an annual rental increase of 5.6%.
Globally, total retail rents increased by a modest 0.8% quarter-over-quarter in Q1 2012 as concerns over the eurozone debt crisis and weak global economic growth continued to affect consumer and retailer confidence. Despite these fears, occupier demand for prime space in many major cities remained strong, and prime space was in short supply in many markets.
The report focuses exclusively on each city's top tier retail streets, the asking rents for which represent the upper limits of rents for those cities. The asking rents in the report do not represent the overall retail rental market for the cities cited.
"As Manhattan's prime retail zones continue to top US retail rents, we are also seeing consumer demand for higher-end market streets holding steady there, as well as in Los Angeles and Chicago," said Anthony Buono, executive managing director, National Retail, CBRE. "Despite a still slow but improving economy, that consumer support has in turn encouraged investors to pay premium prices to buy into retail venues in these markets, as can be seen in the recently reported $700 million purchase by Vornado of the major retail space at 666 Fifth Avenue in Manhattan."