You know what your dream home looks like. Best of luxury bathrooms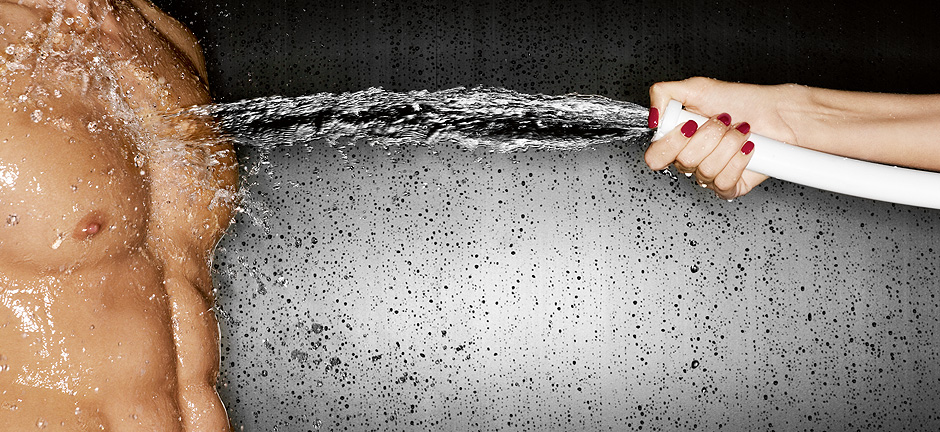 The 2014 state-of-the art bathroom concepts of the industry leaders document the move away from functional spaces to a wellness concept. As the public is demanding an ever-more luxurious and fulfilling bathroom experiences, the best luxury bathroom brands have an answer for everything and something to offer everyone. Take a look at the fascinating possibilities of intelligent building technology.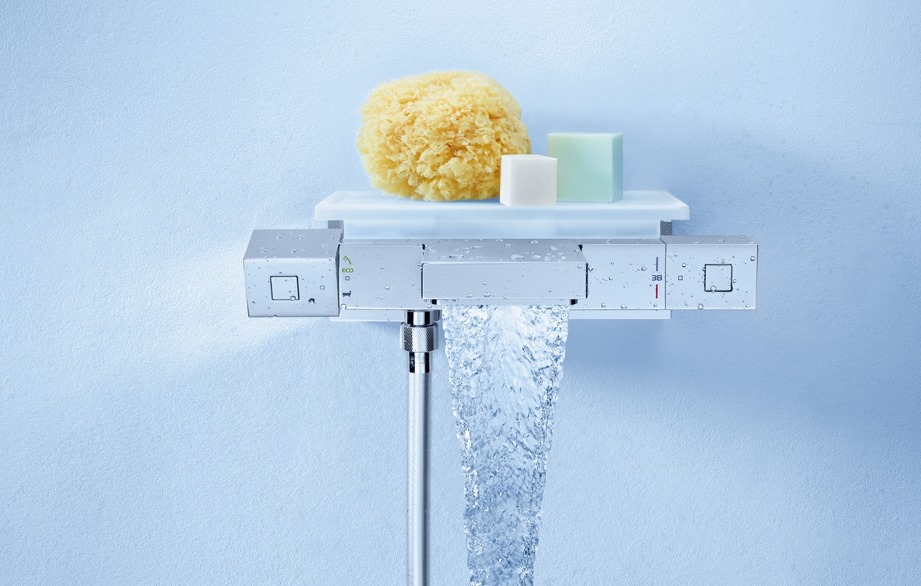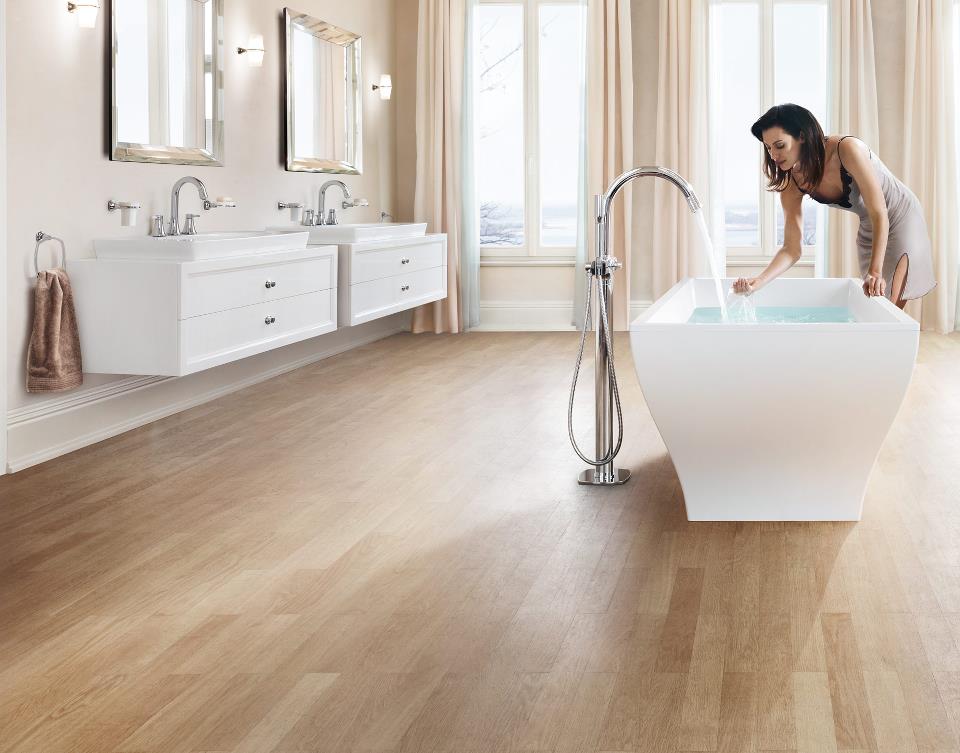 Grohe bathroom
Every time you turn on a GROHE tap mixer or step into a GROHE shower you can feel the difference. At Grohe, design is more than just aesthetic trappings. It is a quality feature and stands for the perfect synthesis of form and function. An extensive portfolio of showering solutions, bathroom accessories and flush plates complement Grohe's fittings collections – enabling you to create a cohesive design scheme in your bathroom.
The complete bathroom solutions include cube ranges for a complete bathroom design, digital Bathrooms, child-friendly family bathroom, personal spa projects, rainshower system for wall mounting, bathrooms for the elderly, solutions for small bathrooms, opportunities with Rapid SL.
The presentation of a red dot 'best of the best' award for GROHE Ondus in 2007 was the first hint to the industry that design was now a fundamental brand pillar, in addition to quality,technology and sustainability. The total red dot award count now stands at an impressive 15 -including three further 'best of the best' awards for GROHE Ondus Digitecture (2009), the GROHE Rainshower Icon hand shower (2010) and the new GROHE F-digital Controller (2011).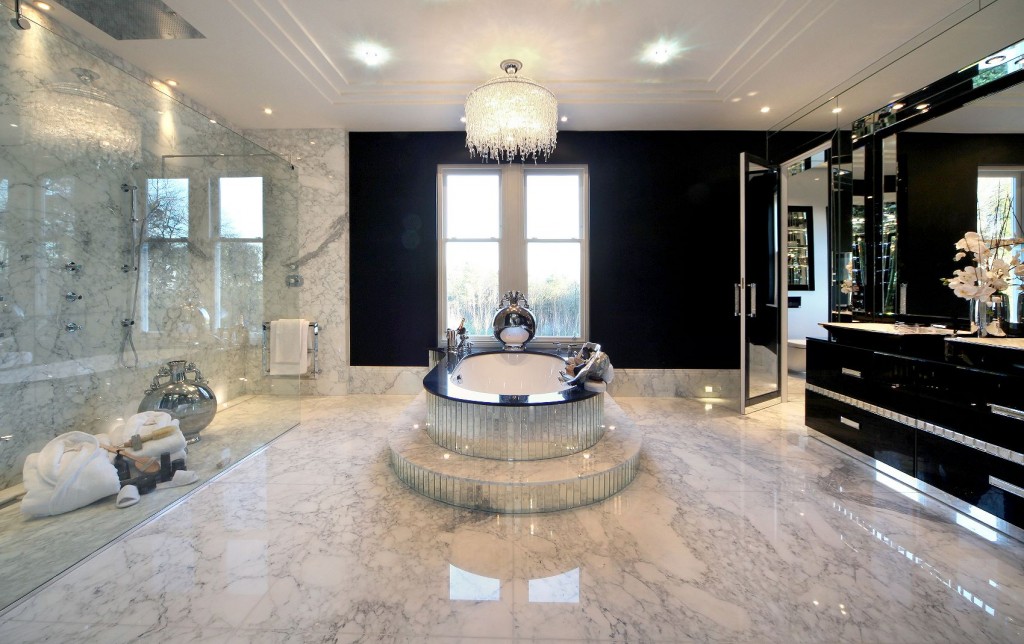 Bathrooms International
In the 35 years that Bathrooms International has been active, the company has grown to become one of the world's most exclusive suppliers and specifiers of fine sanitaryware. Bathrooms International selects, sources and supplies exclusive and exotic ranges of baths, sanitaryware, fittings and accessories for the world's most prestigious designers and projects.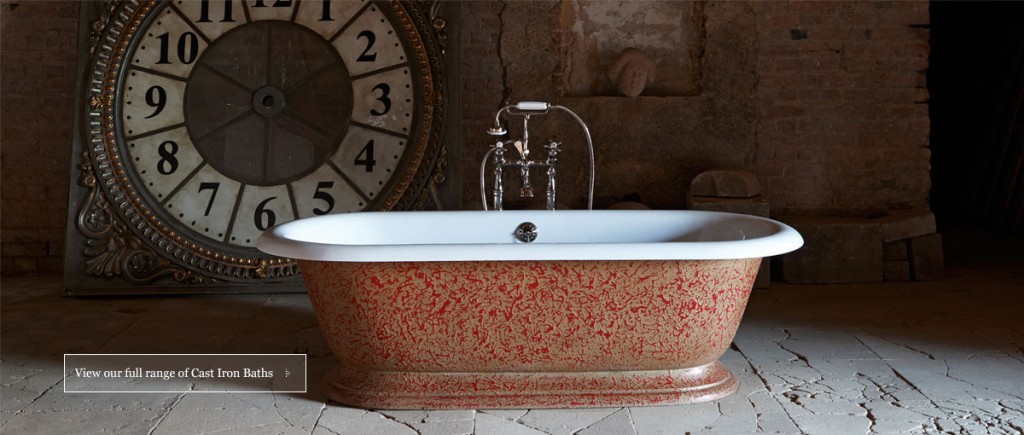 Drummonds' design products are classic, ensuring that your bathroom will stand the test of time and not go out of fashion. All of Drummonds' products are manufactured by the luxury bath manufacturer in their factories, using largely handmade processes, requiring great skill and craftsmanship, mastered over time.
Casting, shotblasting, enamelling … Drummonds is the only company in the world to use the traditional dry frit vitreous enamelling process which results in an incredibly hard, durableenamel, with gentle undulations and a snow white finish.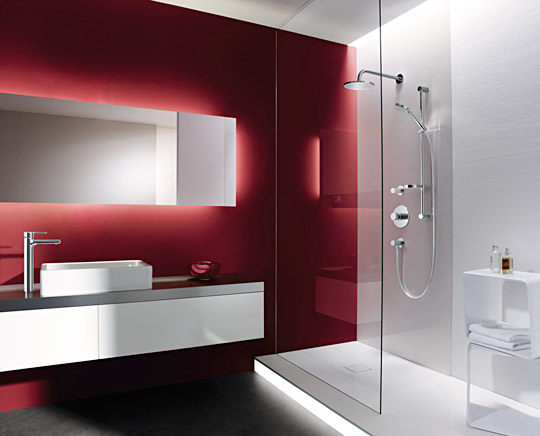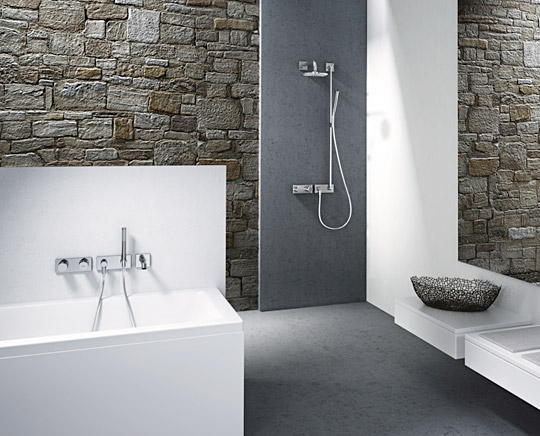 HANSA bathrooms
"Experience water" is the philosophy that HANSA stands for. Its repertoire ranges from simpleclassics to award-winning designer mixers for exceptional bathroom worlds. Every design fitting presents water in a unique manner, fascinates, appeals to all senses. Expressive, thanks to the uncompromising design vocabulary and perfect transitions in the detail and the material: HANSA is made for people who regard design as an attitude towards life and recognise the special something in the uniqueness of the fitting. An individually designed wash basin complements the fitting and emphasises its great entrances.
Burgbad
Burgbad's rc40 invites you to break with the customary ideas of what a bathroom is. Those who love unpretentious design won't notice until later that almost nothing can be seen of the mechanics of a bathroom. Whereas those who are interested in the functional options are astonished at the innovative design solutions burgbad has found: Technology and design in perfect harmony.
rc40 gives you an impression of how the wealth of practical details joins up into irresistible complete solutions: from wash basin commodes that seem to float on the wall, to storage doors and no-glare LED lighting integrated flush into the mirrors. This is the same way that flat screens or touch displays are built into mirror walls – very elegantly, and invisible when switched off.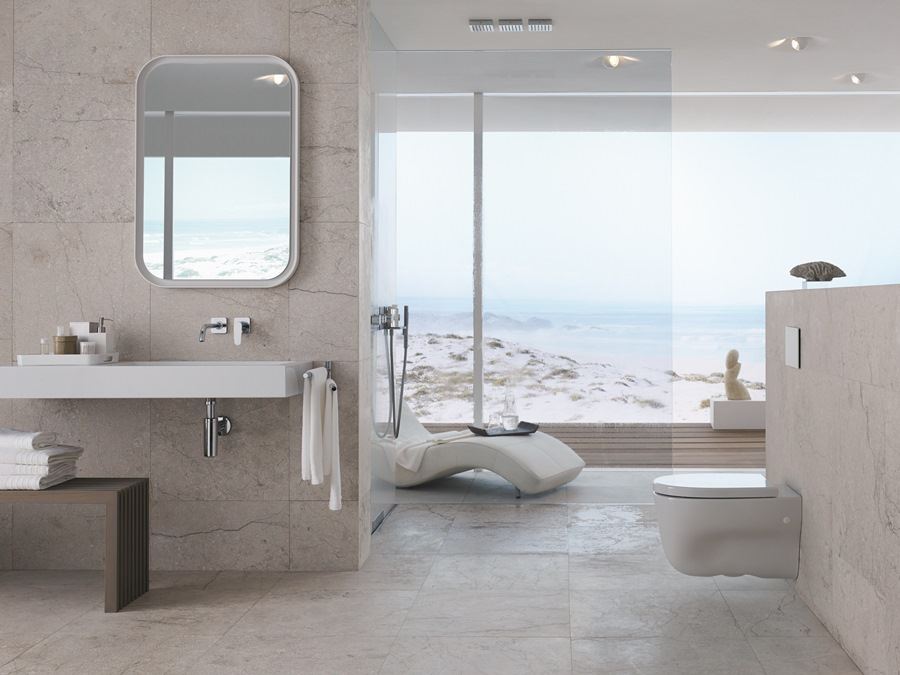 HANSGROHE & AXOR bathroom
They are not only practical and safe, they are also extremely attractive: floor-level showers! How do you like this trend? Say hello to an uncluttered bathroom, and say goodbye to annoying edges and stumbling blocks. The floor-level shower, which seamlessly adjoins the remaining bathroom surface, is the latest trend in bathroom planning.
Are there any limitations to your options in the bathroom? Most definitely not. Creative ideas are key to the success of HANSGROHE's award-winning products. Favourite things set accents and transform the bathroom into a personal feel-good room. Axor, the designer brand of Hansgrohe, introduced a revolutionary washbasin mixer. Growing out of Axor's relentless drive for products that reflect the vitality and emotionality of water, the brand's first transparent mixer, Axor Starck V, was brought to life in collaboration with Philippe Starck.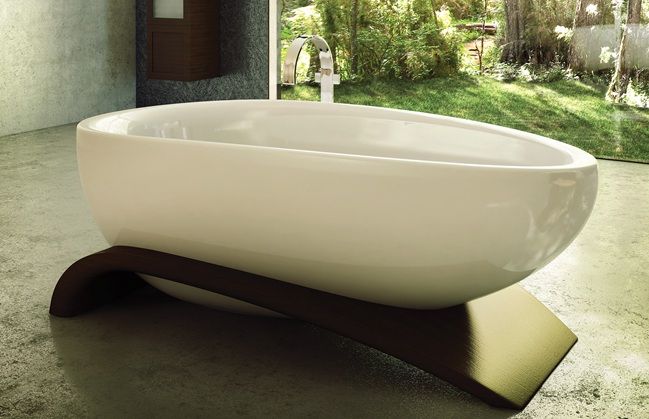 MAAX Collection
Maax and their brands bring simple spa solutions for the complicated life. Their advanced hydrotherapy systems master the proven healing, purifying and soothing powers of water. They restore your physical and mental balance, improve blood flow and cardiovascular function and stimulate the nervous system to alleviate fatigue and tension.
Hydrotherapy acts as a lubricant that keeps a human machine, fueled by a healthy diet and regular exercise.
Enlighten your senses with every experience within your most intimate of spaces with the MAAX Collection, the perfect blend of eye-catching design and soul-soothing luxury.
The wide range of luxurious bath products has been expertly crafted with meticulous attention to every detail for aesthetic elegance and functional comfort that promote peace of mind and wellness of body. Choose from among the many innovative features, unique relaxation systems and helpful accessories to begin your experience.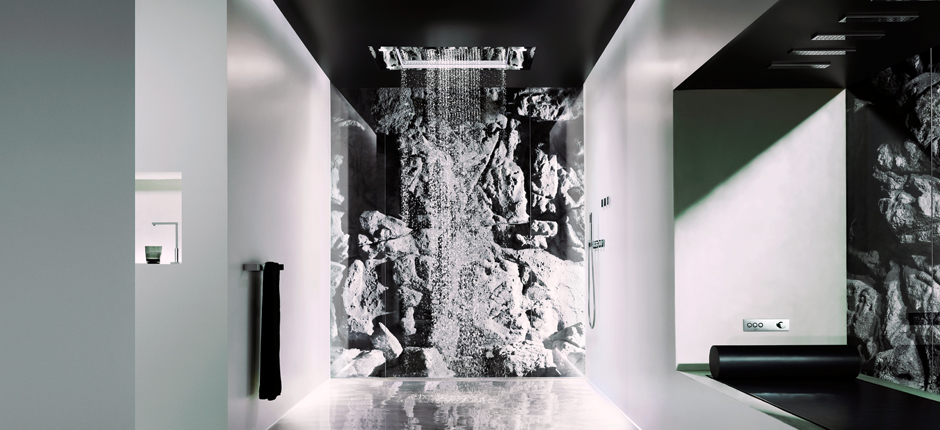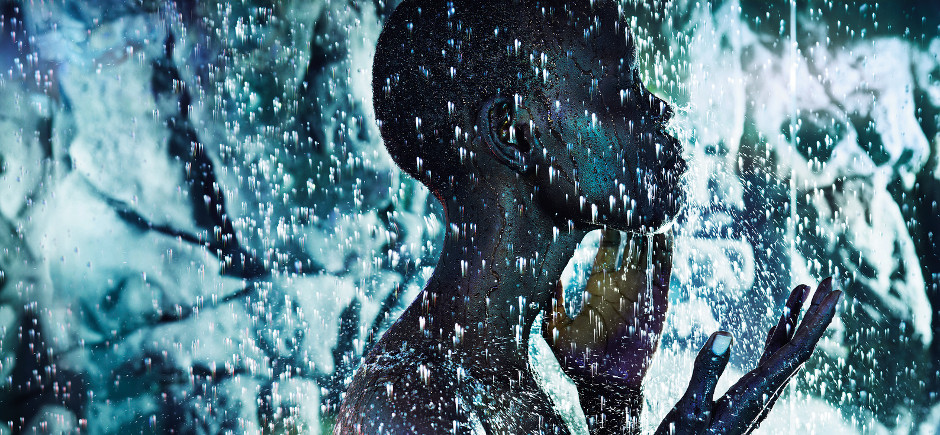 DORNBRACHT bathrooms
The German manufacturer of premium bathroom fixtures DORNBRACHT turns showering into a uniqueexperience that awakens all your senses. The company wins international design awards for itsproduct designs on a regular basis. SENSORY SKY, Horizontal Shower, Vertical Shower, Foot Bathare just few of energy-transmitter, purifying the mind.
When it rains, the windows close by themselves; when it is dark, the outdoor lighting switches on automatically; and an app sets the desired living room temperature:Driven by the key words of comfort, security and energy efficiency, in the 'smart home' the digital future has already begun.Now, with 'Smart Water', Dornbracht transfers home automation to the kitchen and bathroom – in the process, with its open IP-based interface (Open Interface) opening up brand new and highly interesting prospects.
Integrate your favourite music, for instance, and atmospheric light effects in whatever combination you choose, into your morning shower programme, or use the option of keeping an eye on your water consumption at all times.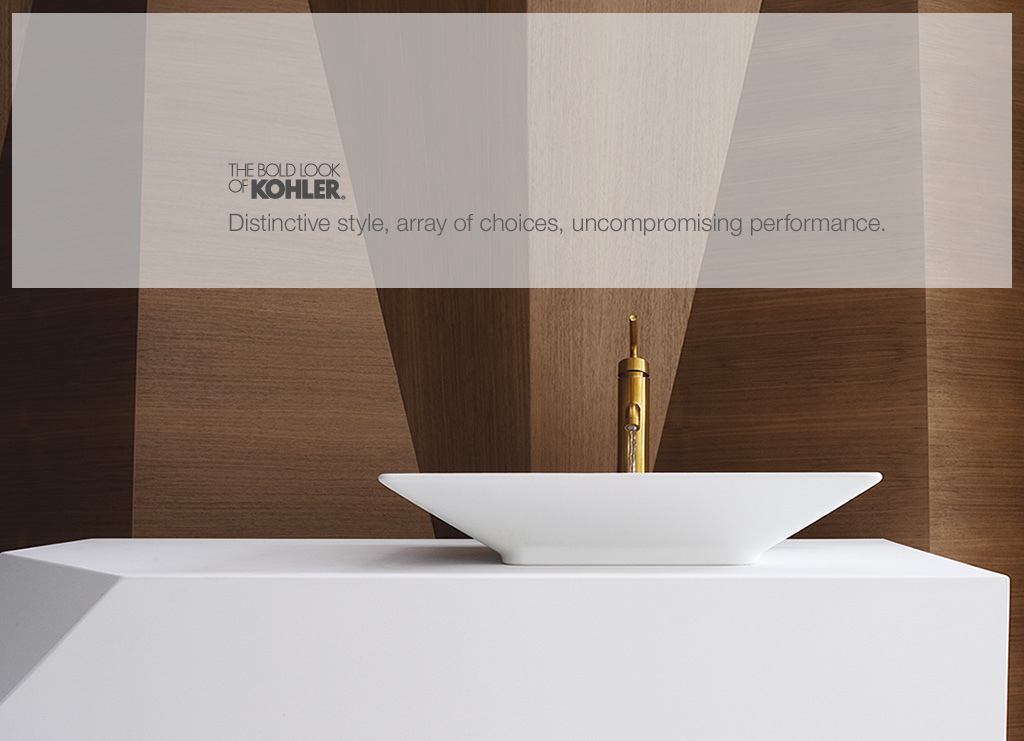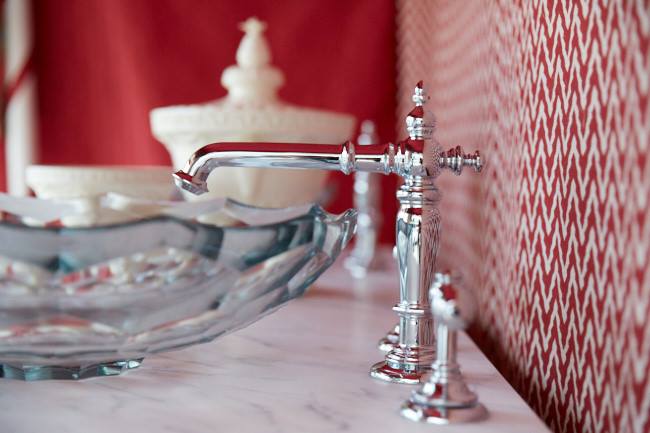 KOHLER bathrooms
As a recognized kitchen and bath industry leader, Kohler Co. leads the way in design, craftsmanship and innovation, all knit together by uncompromising quality.
With Kohler's Moxie Rainhead you really can sing in the rain. Showering has never been so fun. Moxie lets you stream your favorite music, news, or talk radio right in the shower with you. The Moxie rainhead holds a portable wireless speaker that pairs wirelessly with Bluetooth®-enabled
devices to deliver high-quality audio to your shower.
Kohler is best known for its plumbing products, but the brand also has a reputation in the furniture domain, cabinetry, tile, engines, and generators. Kohler also owns various hospitality establishments in the United States and Scotland.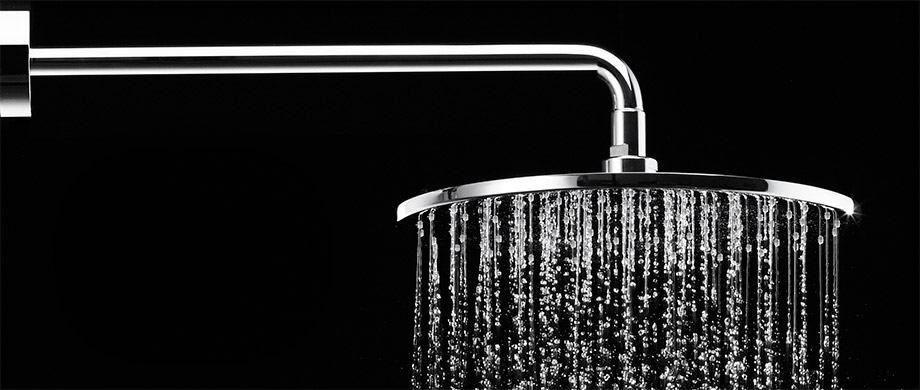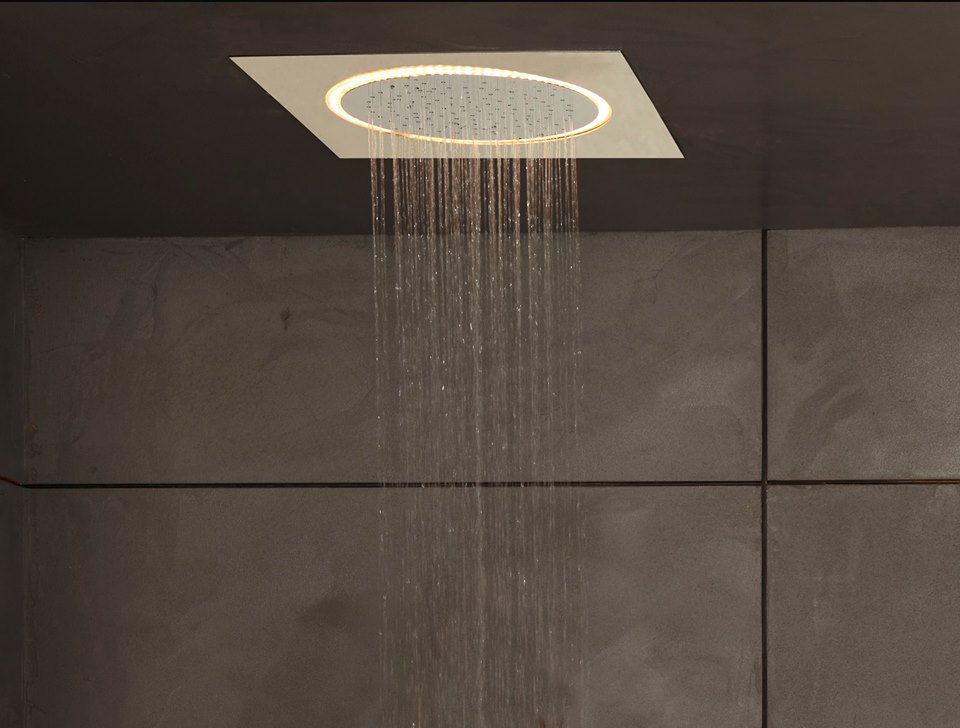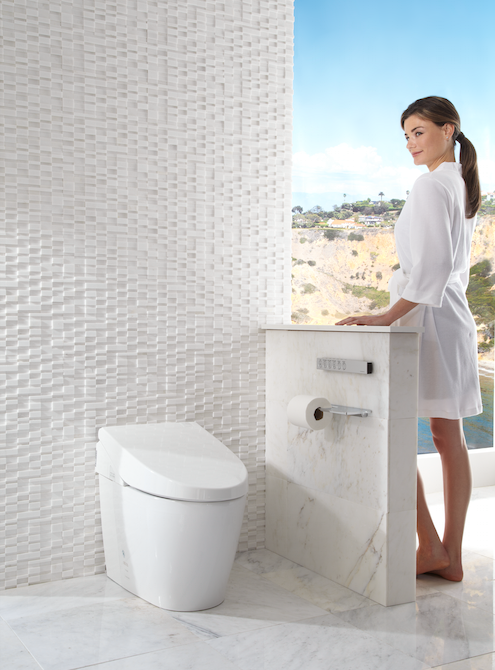 TOTO bathrooms
TOTO is a leading producer of sanitary ware and is a name that has been synonymous with the advancement of bathroom culture since its creation in 1917. Its technological innovations and high standard of quality have made it an iconic and much-loved brand all over the world.
Add contemporary elegance to your bathroom with Toto Legato Ceiling-Mount Showerhead. A soft, ambient glow while you shower helps you to relax and rejuvenate – and because the LED light employs Toto self-sustaining EcoPower technology – there's no need for external power.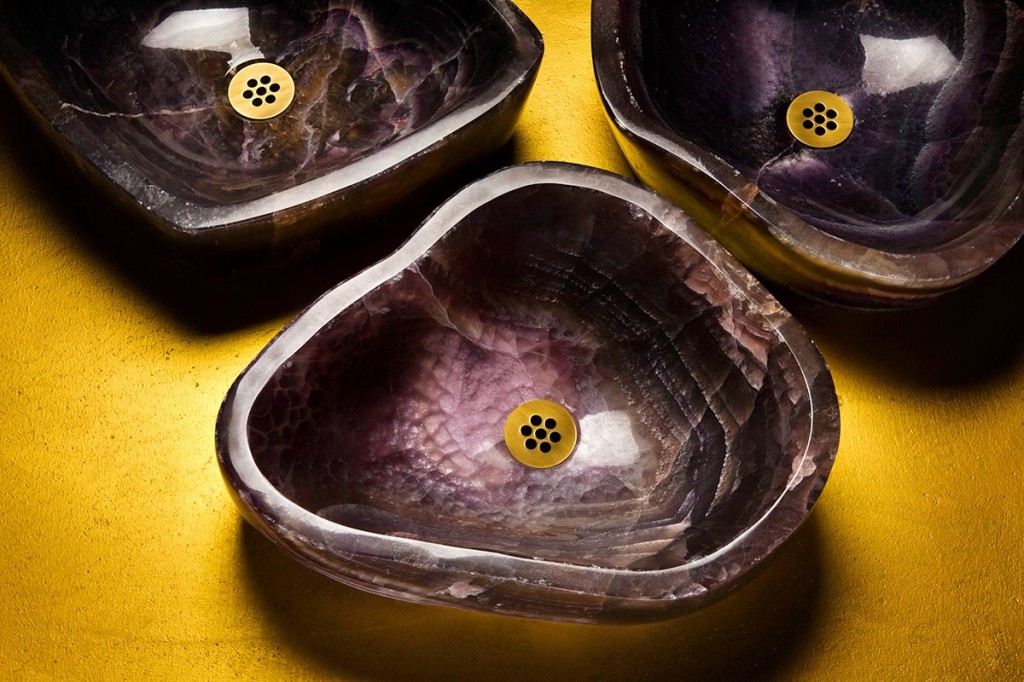 STONE FOREST bathrooms
What can you want more than to see your desired design materialized as in your dreams? A bathroom sculpted in stone, bronze, bamboo, copper, iron and hardwoods is the ultimate bespoke experience by STONE FOREST.
Taking its lead from nature's blueprint, for Stone Forest custom designs in stone is their specialty. A custom request can generally be completed within 10-12 weeks from design approval.
You can even use a Watersphere fountain or a Helios Fire Vessel, a one-of-a-kind working sculpture hand-carved from solid blue-gray granite.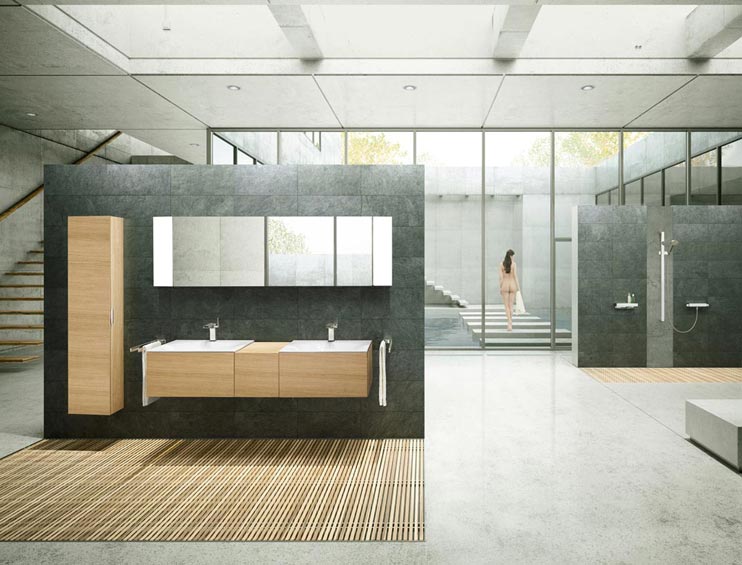 Keuco
KEUCO can look back on a long tradition of producing high-quality products for the bathroom. Since its foundation in Hemer in 1953, the company has continuously expanded its range of products. KEUCO has gone from being the original specialist and market leader for high-quality bathroom accessories to presenting itself as a full-range supplier of bathroom furnishings including fittings, accessories, mirror cabinets, bathroom furniture and washbasins, which are produced at the Hemer, Gütersloh and Bünde sites.