Designing Bond's look: 50 years of Bond style
James Bond, world's most influential and iconic movie brand, celebrates the 50th anniversary.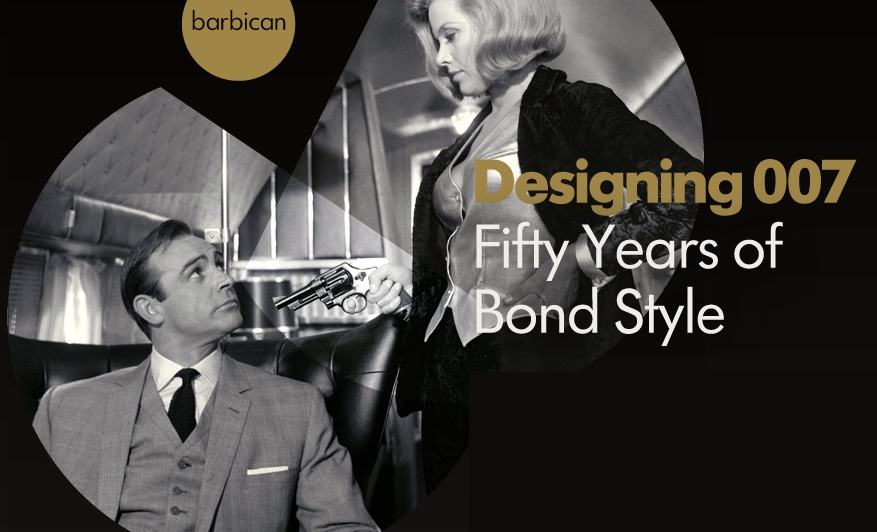 The Barbican in London marks five decades of James Bond in film with an exhibition, showcasing the inside track of the design and style of the famed movie brand. "Designing 007″ transforms the Barbican, taking the audience on a journey – a 'making of' and presentation of James Bond style over 50 years.
Highlights include gadgets and weapons made for Bond and his notorious adversaries by special effects experts John Stears and Chris Corbould, along with artwork for sets and storyboards by production designers Sir Ken Adam, Peter Lamont and Syd Cain, and costume designs by Bumble Dawson, Donfeld, Julie Harris, Lindy Hemming, Ronald Patterson, Emma Porteous, and Jany Temime.
On display too are lavish screen finery by Hollywood costume designers and major fashion names including Giorgio Armani, Brioni, Roberto Cavalli, Tom Ford, Hubert de Givenchy, Gucci's Frida Giannini, Douglas Hayward, Rifat Ozbek, Jenny Packham, Miuccia Prada, Oscar de la Renta, Anthony Sinclair, Philip Treacy, Emanuel Ungaro and Donatella Versace.
To the 007 lifestyle for real the visitors will find a selection of Bond-style cocktails at the Martini Bar.
Opening Hours
6 Jul – 5 Sep 2012
11am – 8pm (Thu until 10pm)
Exceptions:
Opens 10am Sat 14 Jul
Closes 6.45pm 18 & 23 Jul, 8 & 29 Aug
Closes 6.30pm 15 Aug
http://www.youtube.com/watch?v=Fii4479b84k