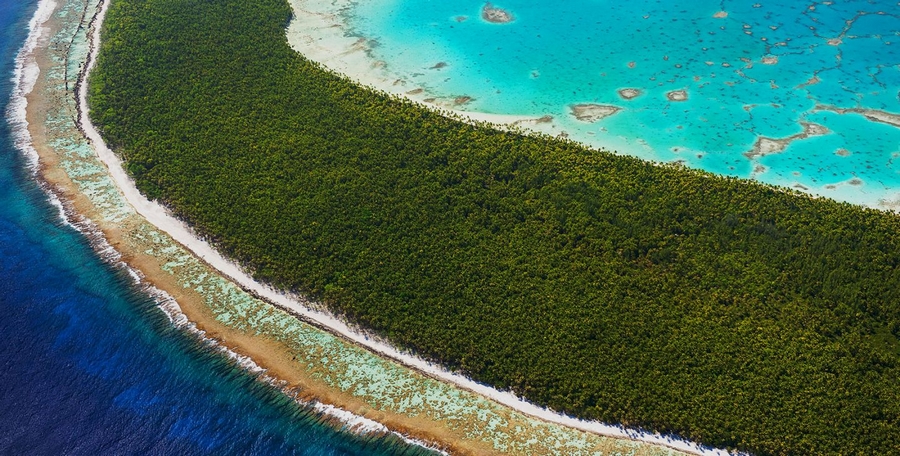 The green wave that has been taking over the world in the last few years is now also reaching a most unlikely sector: luxury hotels. While luxury and eco paradigms might not seem to go hand in hand at first sight, it's an actual trend that might just be setting the tone for the future of tourism in general by showing the possibility of an entirely sustainable industry. Fancy taking a splash in some of the most beautiful and sustainable hotels in the world? Take your pick from the following resorts!

1. The Brando Resort
The Brando resort is ideally located in Polynesia. It was named after the iconic actor Marlon Brando who used to stay there and it prides itself by leading the way in the matter of sustainability. It boasts 35 villas, with their own private beach and pool, spread over 585 acres of white sand in the translucent lagoon. No need for double glazed windows here as temperatures average 30 degrees all year round. Air conditioning is actually sea-water engineered, using a system that take advantage of the cold sea waters to regulate the rooms' temperature. Electricity is fossil-fueled and solar-panels also helps fulfill the needs of the overall structure. The Brando can now also boast a zero carbon footprint.
The resort's values don't stop there though as activities have been developed in collaboration with local scientists and oceanographers to offer the residents and educate them in the matters of sustainability to help protect the fragile beauty of the site.

2. Six Senses
Six Senses is another sustainable luxury resort that opened in 2010 in the Maldives. The clientele is wealthy but the founder of the resort aimed at introducing a more simple way of life to her customers. This is all relative of course as each of the 29 villas is fully equipped and even comes with personnel, ready to serve at any hour of the day or of the night. An emphasis is made on natural materials such as cotton for the sheets, outdoor bathrooms, wooden furniture, shades made out of coconut, and even paper made of elephant excrements. Water is filtered on the premises and and sea-water air conditioning also helps reducing the resort's energy bills by up to 60%.
What's more Six Senses has also partnered up with Fabien Cousteau, Jacques Cousteau's grandson, who also happened to be a filmmaker an oceanographer, in help them develop an ocean protection program in the area. Those welcome initiatives should help save local endangered coral and fish species like the langouste and the yellow fish – the numbers of which suffered a considerable deal due to intensive fishing.