Inspired by the architecture of the "New Palace" the "Sanssouci, Potsdam" Pen of the Year brings the lustre of a major era alive.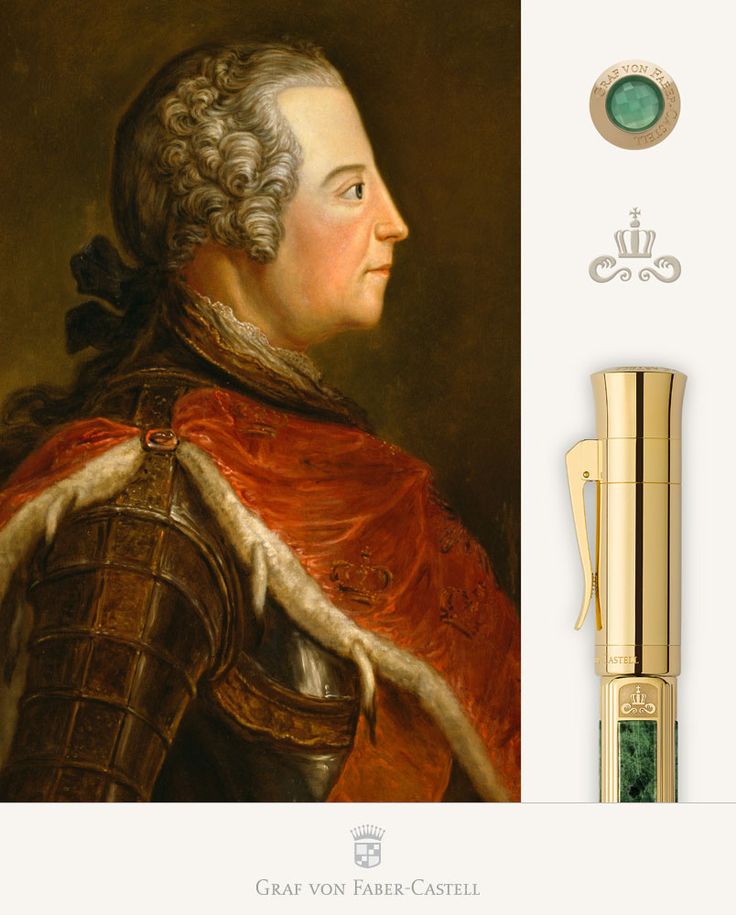 Pen of the Year editions by high-end writing instruments manufacturer Graf von Faber-Castell have carved out a special position amongst connoisseurs of fine writing culture due to its meticulous craftsmanship and carefully chosen materials.
These elegant productions are inspired by the historic works of major designers nd personalities. In 2014 the first Pen of the Year of this kind was "Catherine Palace" and an explicit homage to Catherine the Great. This year it is followed by Frederick II – an equally great contemporary of Catherine's.
The new limited edition "Pen of the Year" is inspired by the architecture ofthe New Palace of Sanssouci which was built according to plans by Frederick II.
After the Seven Years' War and victory over the powerful Habsburg monarchy, large and influential Silesia became part of Prussia. Frederick was hailed as a military genius and henceforth called "the Great". As a sign of his victory he ordered the construction of his largest and most ambitious building: the New Palace of Sanssouci. Magnificent ballrooms, handsomely furnished apartments – everythingto ensure that guests from the German and European aristocracy could celebrate here in style.
For the latest edition, Graf von Faber-Castell commissioned the Herbert Stephan gemstone manufactory. It carries on the great tradition of the Idar Oberstein gemstone workshop which dates back to the 15th century and is still of world renown.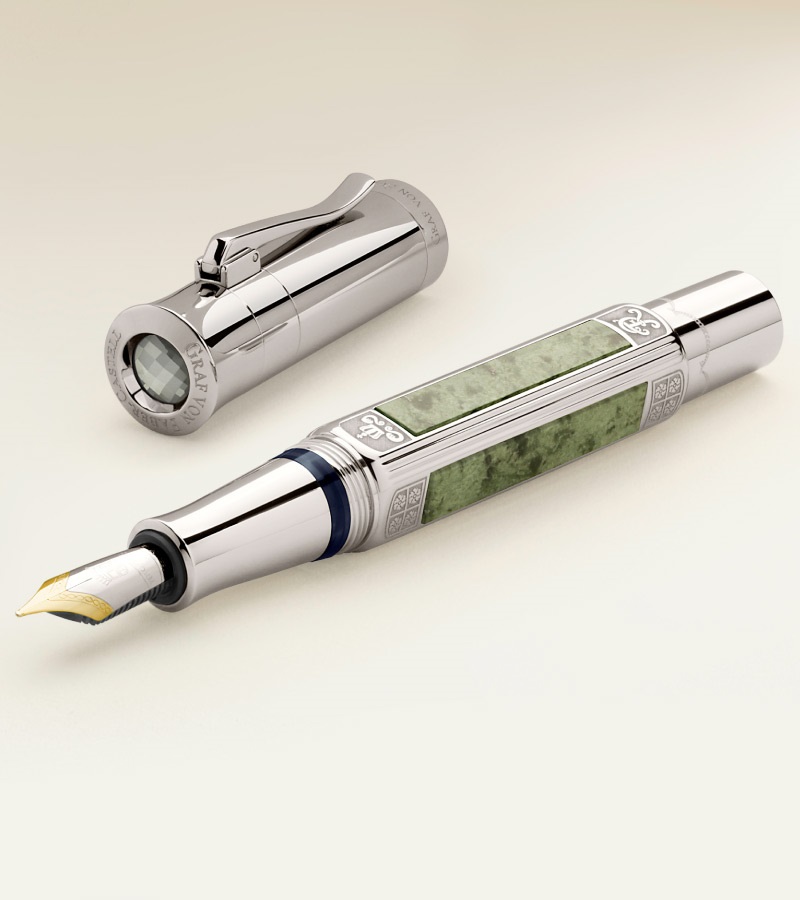 "Sanssouci, Potsdam" Pen of the Year platinum-plated barrel and cap are adorned by four green Silesian serpentines and a Russian smoky quartz – both ground and polished by hand.
The special edition combines 24-carat gold plating with green serpentine and rare chrysoprase, Frederick's favourite natural stone. Chrysoprase has not been mined for many years and is only available on the antique stone market.
The special edition is limited to 150 fountain pens and 30 rollerball pens. The platinum plated fountain pen is limited to 1,000 units, the rollerball pen to 300 units. Each writing instrument is individually numbered and comes in a highly polished, deep-black wooden case. It includes a certificate personally signed by the manufacturer Herbert Stephan attesting to the authenticity of the natural stones. The wooden case can also be used as a collector's case because a second insert has room for an additional six writing instruments.