"We wear culture", says Google at the launch of its new project on Google Arts & Culture. "We wear culture" brings the stories behind the clothes you wear. The aim is to discover why we wear what we wear.
More than 180 museums, fashion institutions, and other organizations from New York, London, Paris, Tokyo, São Paulo
and elsewhere came together to put three millennia of fashion at your fingertips. The human race can now browse 30,000
fashion pieces: "try searching for hats and sort them by color or shoes by time," says Kate Lauterbach, PROGRAM
MANAGER GOOGLE ARTS & CULTURE.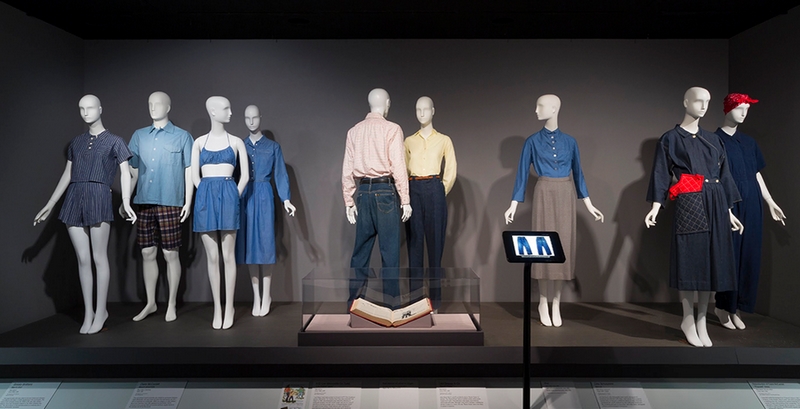 "Are you wearing jeans today? Is there a floral tie or a black dress hanging in your wardrobe? Remember those platform
shoes from the '90s? These have one thing in common: They all tell a story, sometimes spanning hundreds of years of
history," explains Lauterbach.
In 450+ exhibits, you can find stories from the ancient Silk Road to the fashion of the British punk. Or meet icons
and trendsetters like Coco Chanel, Cristóbal Balenciaga, Yves Saint Laurent or Vivienne Westwood.
"We live in a world were there's a divide between high culture and popular culture and we believe there really is no
division," said Amit Sood, the director of Google's Cultural Institute, at a launch of the project at the Metropolitan
Museum in New York.
"We wear culture" is now live and online at g.co/wewearculture and through the Google Arts & Culture mobile app on iOS and Android. With this project, the world of fashion joins more than a thousand institutions of art and history that share their collections on Google Arts & Culture, letting you explore even more of our culture in one place.
Google also created virtual reality films bringing to life the stories of iconic pieces.
Find out how Chanel's black dress made it acceptable for women to wear black on any occasion (Musée des Arts Décoratifs, Paris, France – 1925). Step on up—way up—to learn how Marilyn Monroe's sparkling red high heels became an expression of empowerment, success and sexiness for women (Museo Salvatore Ferragamo from Florence, Italy – 1959). See designer Vivienne Westwood's unique take on the corset, one of the most controversial garments in history (Victoria and Albert Museum, London, UK – 1990). Discover the Comme des Garçons sweater and skirt with which Rei Kawakubo brought the aesthetics and craftsmanship of Japanese design onto the global fashion stage (Kyoto Costume Institute, Kyoto, Japan – 1983).