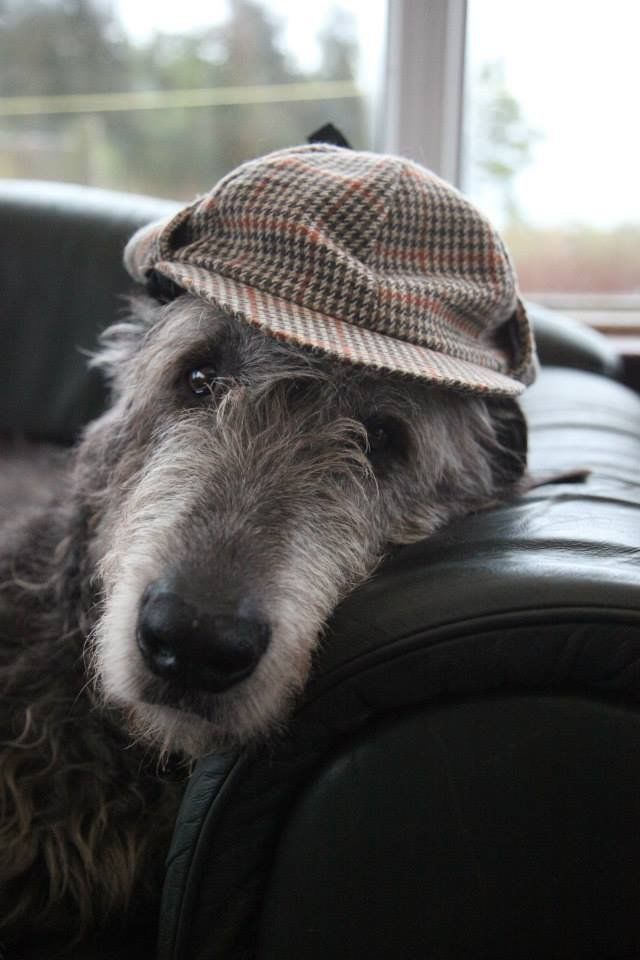 You've thought of everything: your beloved pup has the best food, the snazziest sweater, and plenty of love from his human family. You walk him, brush his teeth, trim his nails, and the people at the veterinary's office adore him. You're all up to date on his shots, and considering all the care and attention you shower him with, he should be the healthiest pup in town. Yet, for some reason, he's not as spry has he used to be: he's slower to get up, he doesn't bound to the door with his usual verve, and his walks have gotten shorter.
Many breeds begin to suffer from arthritis, hip problems, and pain as they get older, and some even experience these issues at a younger age. Have you considered how the quality and comfort of your dog's sleep may be affecting his physical health? As with people, older, larger, and particularly purebred dogs are affected by their sleeping conditions, and floors, crates, your own mattress, and cheaper dog beds are not necessarily ideal. Buying a supportive, orthopedic bed specially designed and sized for your breed could be the first step in revitalizing your best friend and putting the spring back in his step.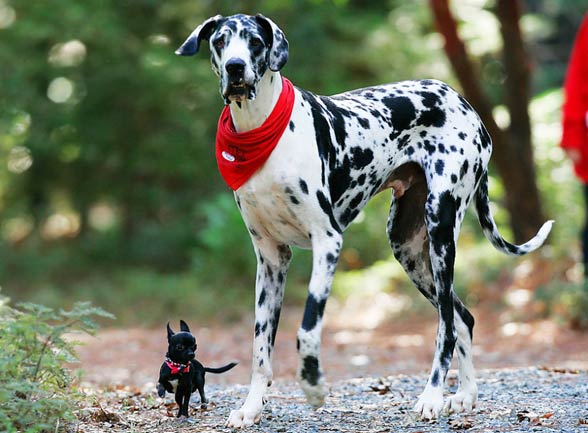 Large breeds, in particular, can often suffer from hip dysplasia, arthritis, and Intervertebral Disc Disease; skeletal issues such as these can become worse if your dog sleeps on the floor. Canines spend half their lives asleep, and that means you could be compromising your best friend's health by providing him with a substandard sleeping arrangement. But what are the qualities you should look for to keep him healthy, happy, and eager to go on walks, even as age and joint pain become concerns?
The short answer is an orthopedic dog bed designed using material that supports the joints and skeletal structure of larger breeds, such as those you can find at specialty retailers like Mammoth Dog Beds. Larger breeds require a lot of support for their weight, especially breeds like Great Danes and Irish Wolfhounds that can reach over 200 lbs. If you're wondering where you can even start looking for something to fit your 200 lb. companion, keep in mind that companies such as Mammoth Dog Beds design their products specifically by breed, meaning you can easily search their catalog for the appropriate size, and choose great cushioning such as thick memory foam.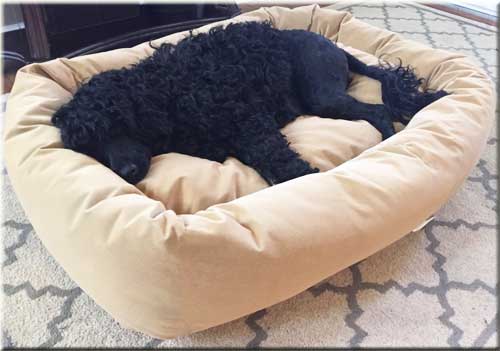 Another factor to consider when selecting a bed is how easily it can be washed: they should be made from stain-resistant, water-repellent fabrics that can be removed and machine washed. A clean sleeping space will promote restful sleep, prevent skin infections and discourage the colonization of mites or other pests. For a bed that you can easily toss in the laundry, consider visiting a specialty store like Mammoth Outlet or looking online.
Finally, and maybe most importantly, your pet should sleep in a bed from a source you trust, especially if they have a medical condition like hip dysplasia. Shop around to find a company that is as dedicated to your pup's health as you are; never forget to check out testimonials and reviews to find the people who are as concerned about your dog's health as you.