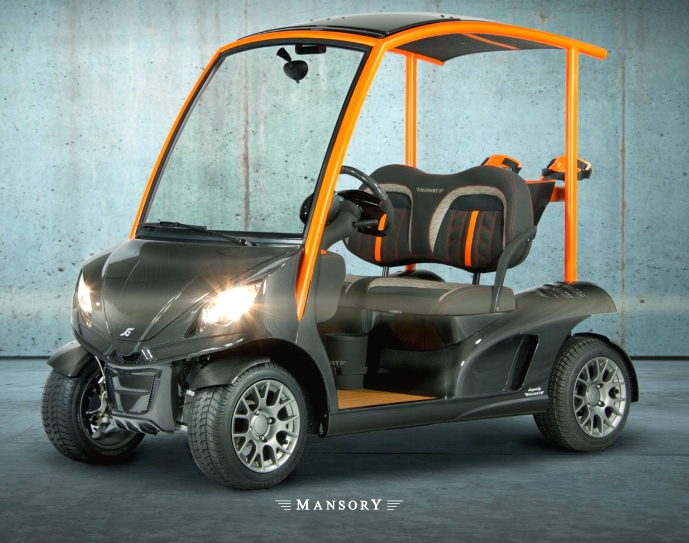 The award-winning design of the Garia golf car is combining the convenience of a golf and leisure car with the experience of exquisite luxury. But sometimes that is not enough. With Garia Mansory Accessories it is possible to give the Garia a new appearance.
Garia and Mansory, world-famous for customizing cars such as Bentley, Bugatti and Ferrari, have launched the exclusive Garia Mansory Accessory Program, the first and only one of its kind.
Many of the parts from the Garia Mansory Edition have been used to create a unique colored vehicle with some visible carbon accents. Virtually all parts can be customized to the required taste.
"Many of our customers want to stand out from the rest and truly appreciate products that allow them to express their personality and individuality. With our new luxury accessories, we can meet that need by offering a golf and leisure car that is fully customizable according to the clients' taste – in a quality that matches their supercar," said Anders Lynge, Designer and Creative Director of Garia.
Founded in 1989, Mansory stands for high-tech production combined with master craftmanship and the finest materials. Kourosh Mansory, owner of Mansory Design & Holding GmbH says: "Luxurious upper class sedans and lightning-fast super sports cars are our passion – so the Garia is a logical addition to our portfolio, because like the rest of our products the Garia sets the benchmark in its industry"
The Garia Mansory Accessory Program is available for new and existing Garia customers and for all Garia models, incl. street legal and four-person models.