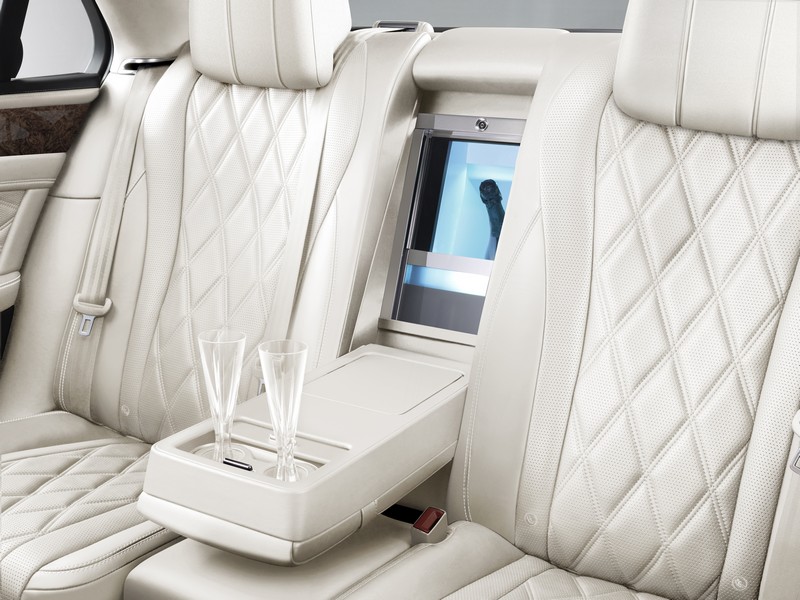 Mulliner, Bentley's in-house coachbuilding division, offers customers the opportunity to personalise their car over and above the one million plus combinations already available to them. The latest range of bespoke creations for the Flying Spur is enabling customers to personalise the four-door luxury sedan to an even higher level. Mulliner Limited Editions are rare by design and, as a result, they all have the potential to become instant classics.
For the first time, the Flying Spur can now be specified with a refrigerated bottle cooler between the rear seats, painted veneers, Mulliner quilted leather, sterling silver atomisers and hide-trimmed stowage boxes.
"Creating bespoke features is about understanding our customer needs and requirements and the Flying Spur is a perfect outlet for us to interpret their ideas," said Geoff Dowding, Director of Mulliner.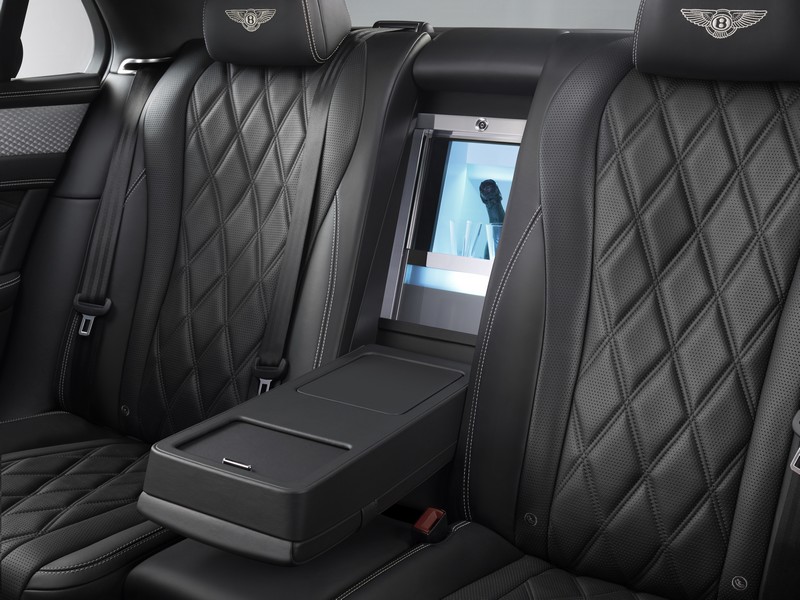 Mulliner Refrigerated Bottle Cooler
A refrigerated bottle cooler is now available in the Flying Spur for the first time. Rear-seat passengers will find storage for a champagne bottle in a canted position, a bottle stopper and two bespoke champagne flutes, all secreted behind frosted glass with bright chrome detailing.
The flutes – designed so that the base of the glasses mirror the design of bentley wheels – can also be placed in specially designed flute holders in the centre console armrest, for secure storage between sips. When not in use, the bottle cooler and glasses can be stowed and concealed, with the fifth seating position reinstated.
Each refrigerated bottle cooler is made to order, hand built and trimmed in the mulliner workshop in a process that takes highly skilled artisans 15 hours.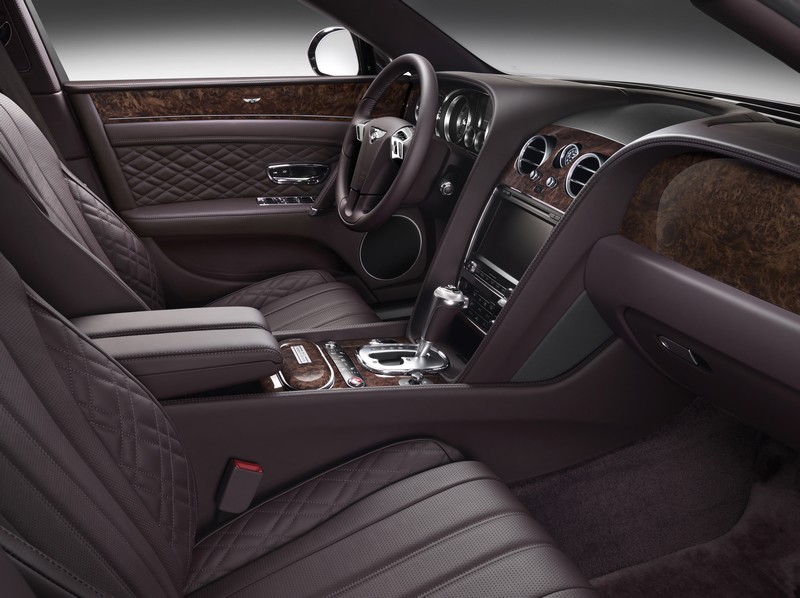 Bentley is bringing colour from its extended exterior paint range into the cabin, with a painted veneer finish unveiled for the first time on the Flying Spur.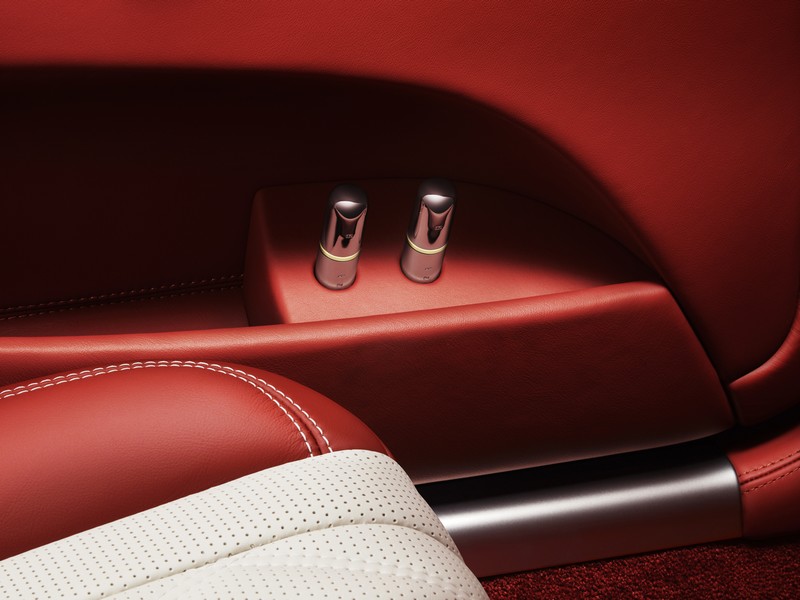 Sterling Silver Atomisers
Elegant and convenient, Mulliner has redesigned the doors of the Flying Spur to accommodate hallmarked silver atomisers. These sterling silver items can be used to spray a fine mist of water or perfume, delivering fragrance or refreshment for rear seat occupants.
Each atomiser is highly polished and housed in a dedicated compartment within the interior trim of the rear door, for discreet and secure storage when not in use.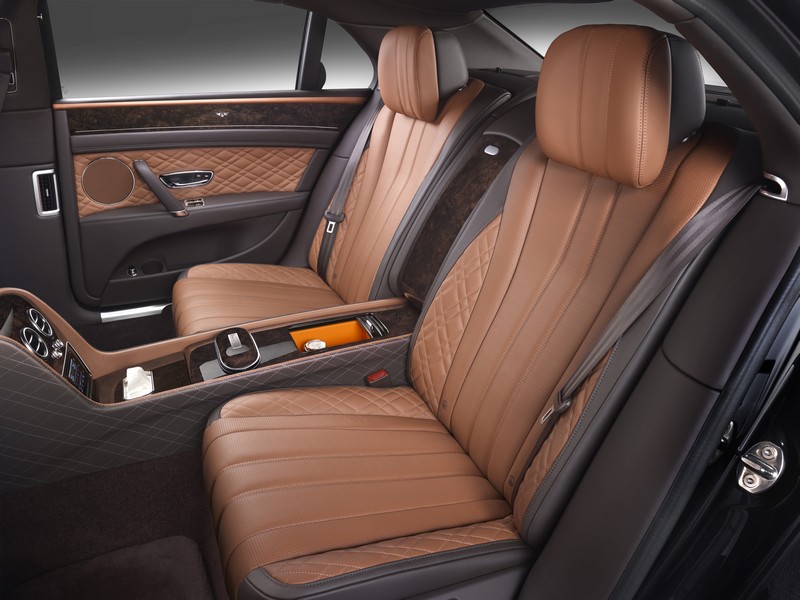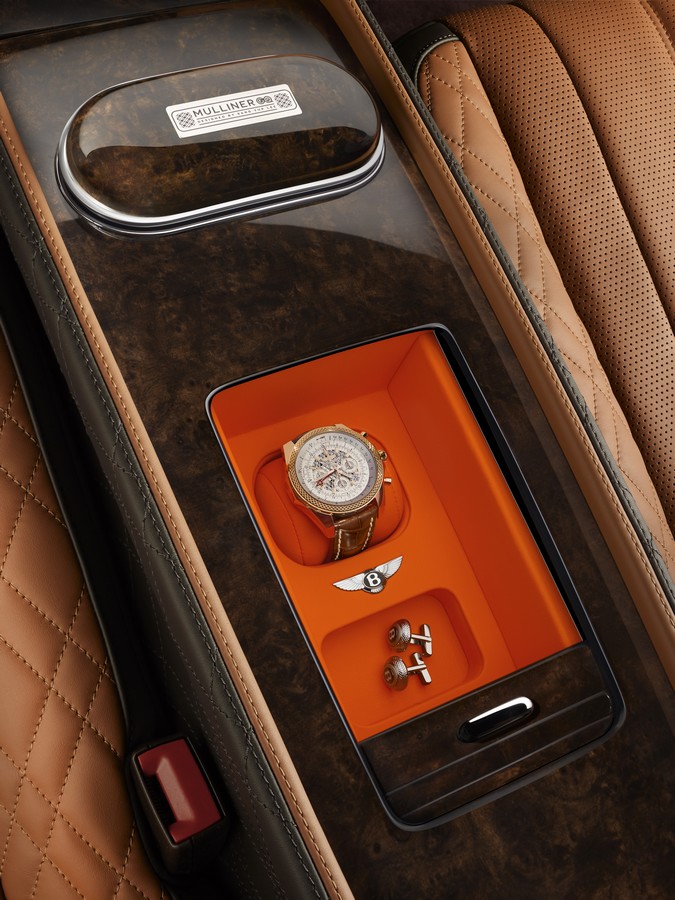 Hide Trimmed Stowage Boxes
The centre console in the Flying Spur can now be specified with a hand-crafted rear stowage compartment. This luxurious yet convenient feature includes a watch holder and an area for the secure stowage of cufflinks, coins and the like.