In a future world of on demand and shared mobility, you may only fully own the steering wheel, not the car itself. Offering a glimpse into the future, Jaguar Land Rover explores the future with FUTURE-TYPE concept  and 'Sayer' – the connected, intelligent, steering wheel you can talk to. FUTURE-TYPE concept is Jaguar's vision for an on-demand autonomous vehicle.
The concept offers either autonomous or assisted driving because you may still want to enjoy the thrill of driving yourself.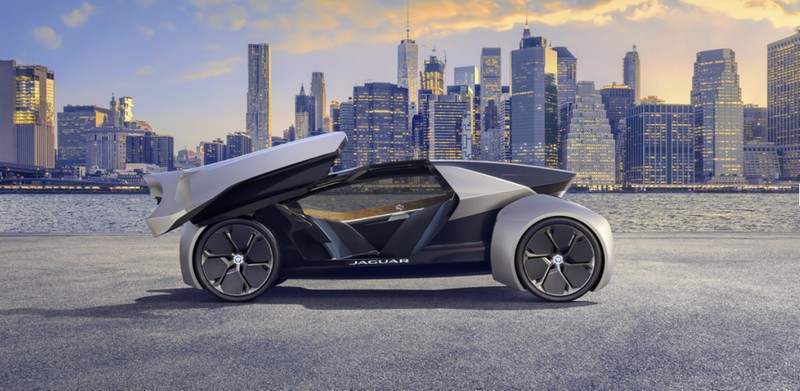 Sayer – named after the designer of the E-type – is the first voice-activated Artificial Intelligence (AI) steering wheel that will be able to carry out hundreds of tasks. It can summon your car, play music, book you a table and even knows what's in your fridge, says Jaguar.
The driver could ask the FUTURE-TYPE to drive autonomously during the stressful and tedious parts of the journey, such as in heavy traffic or roadworks, or if they prefer to do some work or choose to watch a film. But for the occasions when a driver wants to enjoy the thrill of the open road, the concept retains a steering wheel.
"Need to be at a meeting two hours away from home by 8am tomorrow? Simply ask Sayer from the comfort of your living room and it will work out when you get up, when a car needs to autonomously arrive at your door and even advise which parts of the journey you might enjoy driving yourself," explains Jaguar.
If only need two seats, you can summon a FUTURE-TYPE with 2+1 social seating, so you can chat face-to-face as the car autonomously drives you to your destination using the most time and energy efficient route.
The JAGUAR FUTURE-TYPE will communicate with other cars and use co-operative driving technologies. This collaboration will enable shorter distances between vehicles and make lane changing and exiting from junctions safer and more efficient. This will also increase road capacity and prevent accidents, while the narrow width of FUTURE-TYPE will mean it takes up less space on the road and in car parks.