"Gorgeous" presents masterpieces from the Asian Art Museum and SFMOMA in provocative ways and stimulating new contexts to encourage viewers to ask the question "What is gorgeous?"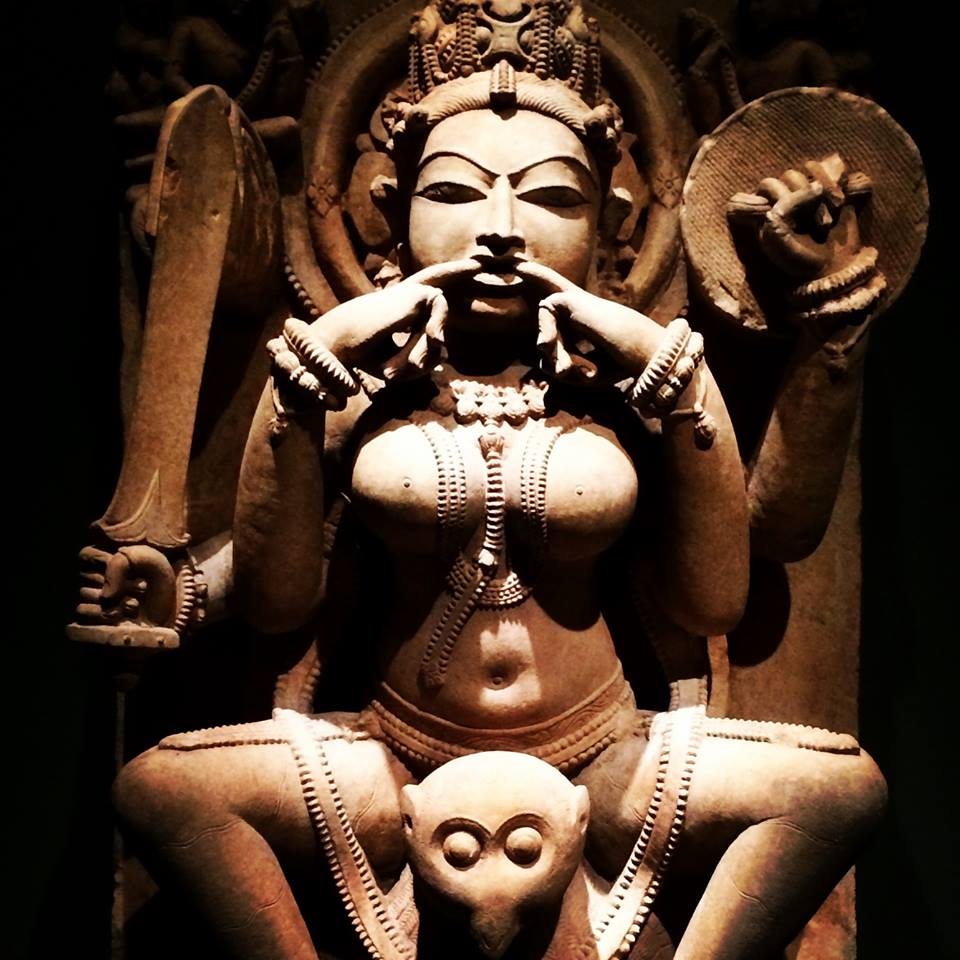 The idea of 'gorgeous,' and whether it is valuable, has always been debated. Visitors of the new "Gorgeous" exhibition @ Asian Art Museum will encounter a selection of 72 stunning artworks challenging visitors to confront the extremes and the ambiguities of beauty. The special exhibition presents everything from works of fantastical elaboration to triumphs of conceptual elegance and simplicity, from serene sacred objects to luxury consumer goods.
Featuring an extraordinary mix of objects, Gorgeous spans more than 2,200 years and dozens of cultures to bring together artworks that, in a variety of ways, extend beyond conventional notions of beauty. Presenting these paintings, sculptures, photographs, design objects and drawings in new and unexpected contexts, the exhibition aims to stimulate viewers to examine their ideas of what it means for something to be gorgeous.
As a starting point, the curators have suggested fluid groupings in which the artworks might be assembled. Those groupings are titled "Seduction," "Dress Up," "Pose," "In Bounds," "Danger," "Beyond Imperfection," "Reiteration," "Fantasy," "Evocation" and "On Reflection." But many works could fit under more than one heading, and the unexpected groupings on view represent just a few of many possibilities.
The objects in Gorgeous are not easily categorized, say the curators, and embracing their resistance to classification is an essential part of the project. The exhibition goes beyond traditional debate about the nature of beauty, and is not meant to provide a contrast of "East" and "West." Instead, it aims to engage visitors in an ongoing conversation about what makes something not merely beautiful but gorgeous.
Many of the artworks push boundaries. They balance on the tipping point between the seductive and the repulsive, the disturbing and the comforting, the intimate and the ironic, the serene and the obsessive. Some depictions of people include opulent adornments while others offer frank portrayals of the human form. The exhibition also encompasses objects ranging from a silver elephant seat from India and a Chinese lacquered imperial chair to such contemporary objects as the first-generation iPhone and a gold-plated coke spoon by Tobias Wong and Ju$t Another Rich Kid.
Highlights of the exhibition include paintings, sculptures and photographs from SFMOMA's holdings by Marcel Duchamp, Jeff Koons, Marilyn Minter, Joan Miro, Meret Oppenheim, Robert Mapplethorpe, Pablo Picasso and others. From the Asian Art Museum, the exhibition features works spanning the extent of Asia, including a 1,000-year-old Indian sculpture of the Hindu deity Durga victorious over the buffalo demon; a gilded and jeweled Burmese Buddhist bowl; a Korean textile artwork with complex geometric designs; a decorated Qur'an from 16th-century Persia; a set of silk scrolls by the artist Chobunsai Eishi (1756–1829), "Three types of beauties in Edo;" and Hua Yan's (1682– 1756) gold-surfaced ink paintings "Summer gatherings in mountain villas," along with other works in a variety of mediums.