Do you know what "flou" is? The Flou by Chloé Spring-Summer 2015.
#chloeGIRLS dream of lightness this season.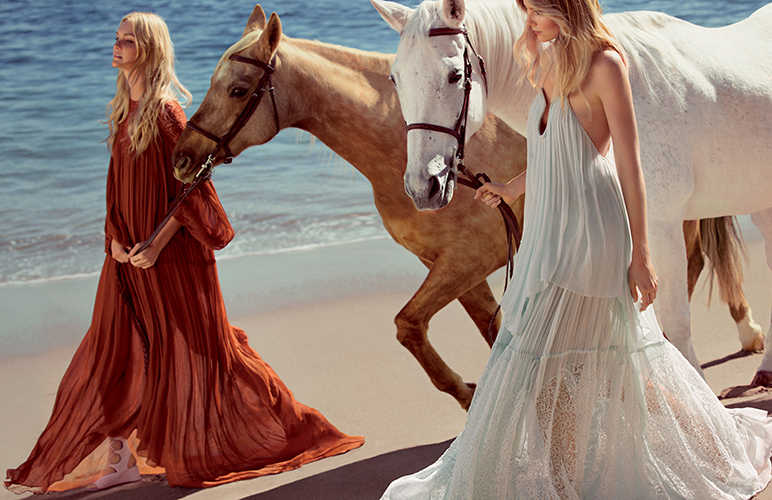 That dress as free as the wind, dancing around her body as she glided down the runway…
Have you ever seen a dress twirling? Have you ever looked at silk dancing on a girl's body? Since the fities, the Maison Chloé has perfected the art of the flou. With refined details and flawless draping, each "flou" silhouette reflects an exceptional savoir faire.
The magic of the Flou dresses is that they flow so divinely. They hang so beautifully and naturally, as if the wind were sketching the silhouette…
Synonymous with feminity and movement, "Le Flou" also references a graceful and free-spirited state of mind.
Through her collections and with the savoir-faire of the Chloé atelier, Clare Waight Keller injects Chloé Maison's heritage with fresh modernity and lightness. Effortless fluid dresses and diaphanous blouses, light and gauzy volumes; the Spring-Summer 2015 collection celebrates Chloe's Signature Flou. Step inside Chloé's archives to discover our iconic flou dresses as they moved gracefully through the seasons.