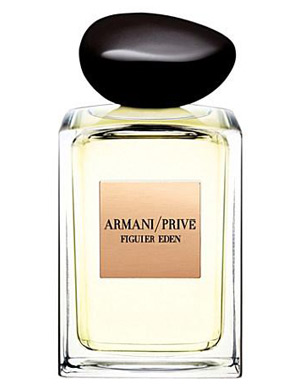 Fig, olives, citrus and blooming gardens, a sort of Mediterranean paradise, was encapsulated in the "Figuier Eden" fragrance (Eau de toilette, 100ml, priced £82.00), the new unisex fruitty fragrance in the collection "Les Eaux" from Armani Privé.
A heritage of Mediterranean culture, the beneficial fig tree is deeply rooted in mythological and Biblical tales and legends. A symbol of wisdom associated with the goddess Athena, it grows alongside the olive tree at the heart of the Garden of Eden, offering the flavor of its fruit and the shade of its branches in this pure, calm and luminous space.
Top notes: mandarin, bergamot, pink pepper
Heart: tea, green fig, grass
Base: Moroccan iris, amber
"Les Eaux" from Armani Privé includes also "Vétiver Babylone", "Oranger Alhambra", "Rose Alexandrie", "Cèdre Olympe eau de toilette".