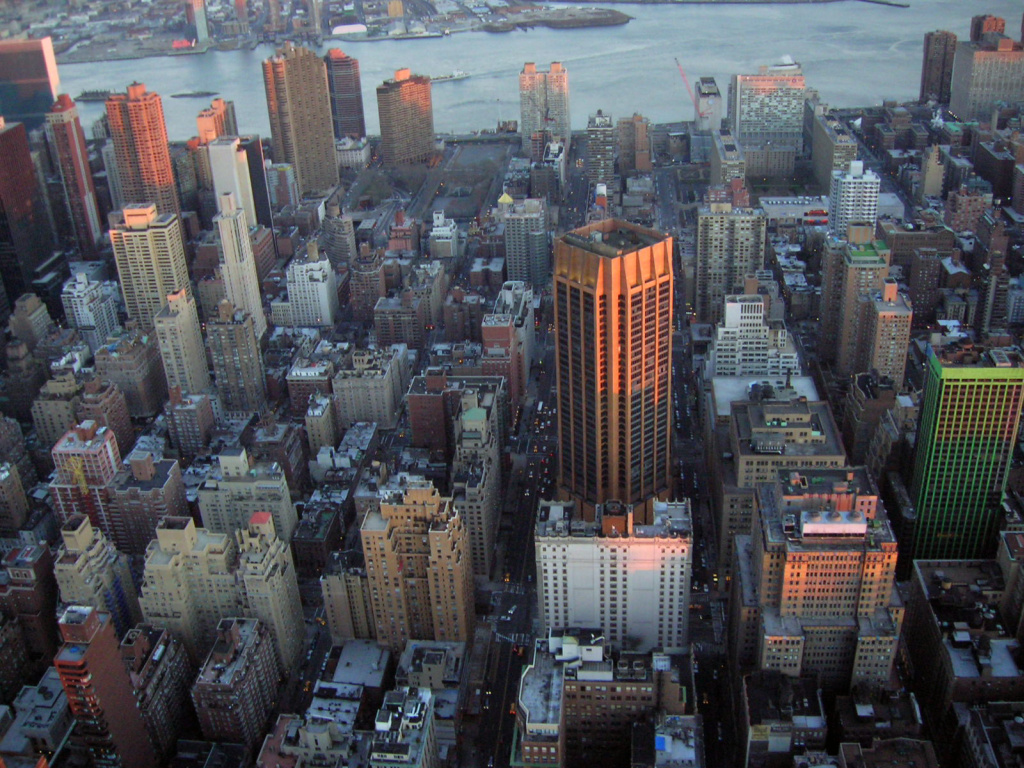 Rising asking prices and heavy foot traffic in Manhattan's high profile shopping corridors make the Manhattan retail real estate sector one of New York City's most robust, according to The Real Estate Board of New York's (REBNY's) Spring 2013 Retail Report, a report compiling data about asking rents for available space provided by a broad cross- section of the city's leading retail brokers.
High-end and luxury retailers have been vying for limited space in prime corridors, where asking rents are already high and continue to creep up. According to the report, average asking rents saw the biggest jumps along the following corridors:
Lower Fifth Avenue (between 42nd and 49th streets), rose 21 percent since spring 2012 to $1,092 per square foot (psf). 
The Flatiron shopping corridor along Broadway between 14th and 23rd streets saw a significant increase in asking rents with a 50-percent-increase to $322 psf since last spring.
Similarly in the Flatiron corridor along Fifth Avenue between 14th and 23rd streets, asking rents also rose 37 percent to $413 psf since spring 2012.
Asking rents in Times Square on Broadway and 7th Avenue between 42nd and 47th streets jumped 55 percent to $2,175 psf as a result of limited supply and our robust tourist economy.
"There are several factors that continue to drive interest in the prime corridors — namely, pedestrian and tourism traffic, the desire for a prestigious address and brand association," said Steven Spinola, REBNY President. "Our Advisory Group reports a lot of interest from luxury and fast fashion brands and tenants from Europe, Asia and South America, who are eager to gain a foothold in the city or expand their already-established presence."
Since fall 2012, the unavailability of quality space and rising rents in prime corridors has led retailers to push the boundaries of established high-end retail areas outward. This has continued into 2013, causing large asking price increases in corridors such as Fifth Avenue south of 49th Street, and Broadway in the Flatiron district, Bleecker Street between Seventh Avenue South and Hudson Street, and Broadway in SoHo, where asking rents increased 36 percent to $750 psf. The Financial District corridor on Broadway between Battery Park and Chambers Street saw increases of 29 percent to $232 psf.
"Rising asking rents in traditionally prime corridors such as Upper Fifth Avenue are indicative of a strong market," said Mr. Spinola. "We haven't seen any actual transactions close in the corridor from 50th to 59th Street between fall 2012 and March 31, 2013, the closeout date for data for our report. Our Advisory Group reports that this area has some of the best space available for a large flagship location, so property owners are willing to wait for the right tenant and the right price."
Stores on Madison Avenue between 57th and 72nd Streets have been playing a form of retail "musical chairs," where lease transactions are taking place before space comes to market. Berluti moved from the 70s to the former Anne Fontaine store between 61st and 62nd Streets, J.Mendel moved three blocks north from 723 Madison to double its size at 787 Madison and Loro Piana expanded into an adjacent space on the Avenue. As these retailers satisfy their space needs, they are demonstrating a commitment to an area that has been successful for their business.