Fendi unveiled first boutique in Brazil in the city of São Paulo.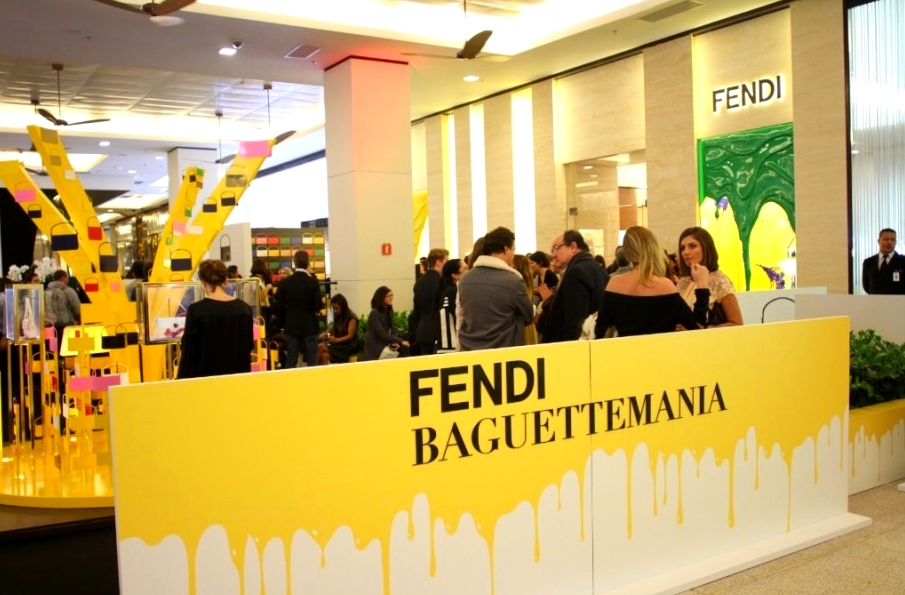 Fendi unveiled its first boutique in Brazil. Baguettemania hit Sao Paulo for the grand opening of the 3,800-square- foot Fendi flagship store at Cidade Jardim Mall, "to extend the celebration of its 15th anniversary that Baguette bag has travelled from Rome to Paris, New York, Tokyo, Milan, Hong Kong and Taipei". The store is the biggest in Latin America and was opened in the presence of Silvia Venturini Fendi and Pietro Beccari, Fendi's chairman and CEO.
Brazilian luxury customers will have to choose between bags, ready-to-wear and, and even 20 furs for brand's fans with a growing appreciation for luxury. Fendi's debut store in Brazil has also in its offer limited edition Brazilian products inspired by the country's flag, and the ready-t-wear collection signed by Karl Lagerfeld.Fendi The Baguette handbag designed especially for Brazil is limited to 5 units.