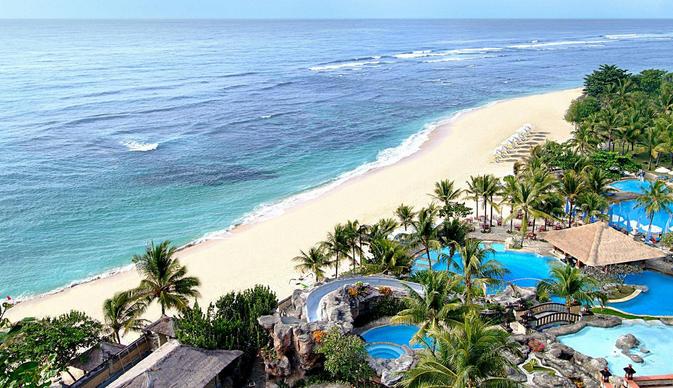 Fairmont Hotels & Resorts announced a new development on the southern coast of Bali, Indonesia scheduled to open in 2016.
Fairmont Bali will offer guests 170 luxurious guest rooms and suites as well as branded residences. Denniston International, one of the industry's leading hospitality design and planning firms, will oversee the project with their trademark approach of translating local culture into contemporary design.
"Our entry into Bali marks the company's first resort in South East Asia and will provide our guests with a rich and beautiful holiday destination in the region," stated Jennifer Fox, President, Fairmont Hotels & Resorts. "Expanding our global footprint is a key brand strategy and this resort will complement our existing hotels such as the recently opened Fairmont Makati in Manila and Fairmont Jaipur as well as the luxurious Fairmont Jakarta which will open in 2015."
The luxury resort will also be home to the 80-room Raffles Bali, featuring one, two or three bedroom villas and branded residences with private plunge pools, outdoor dining and relaxation areas. Raffles is a sister brand under the parent company Fairmont Raffles Hotels International.