Unique cognac bottles: Martell unveiled the unique "Martell hidden gems".
Open the safe door to discover the most Hidden Gems of the Martell House.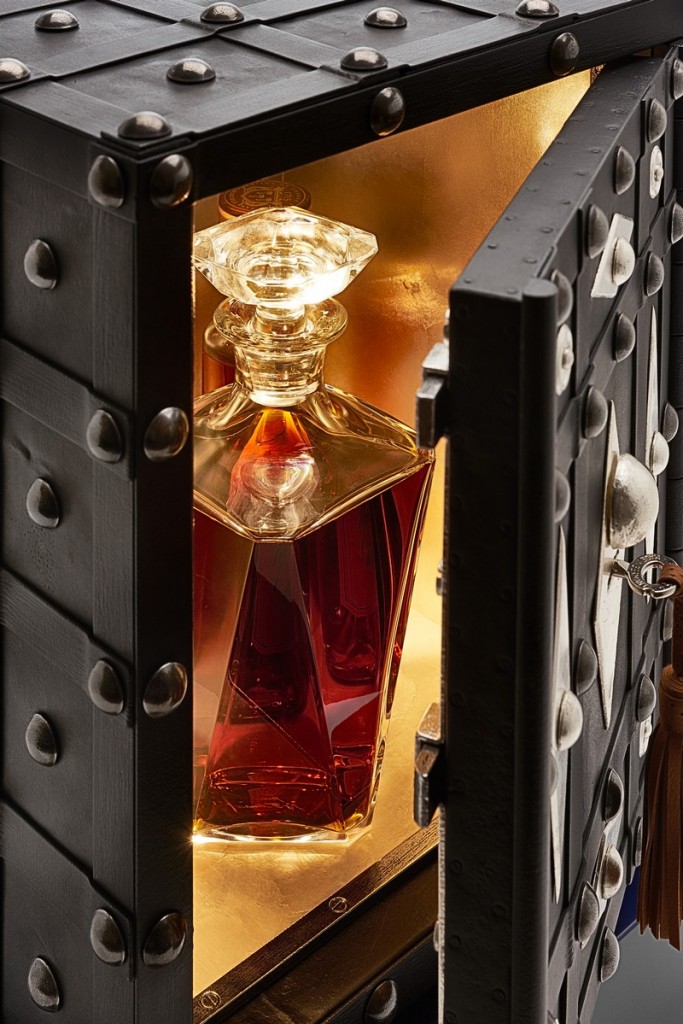 In the historical site of the Martell House, located in Cognac, France, Martell is resting exceptional eaux-de-vie, some kept over a period spanning three centuries. Two of the oldest have been kept for posterity and have been placed as jewels in a restored authentic and high-end impenetrable piece of art: "the Martell safe."
Martell unveiled a precious and faithful replica of this authentic safe: for the first time ever, those two exceptional eaux-de-vie dating back from 1875 and 1898 are released and assembled in an extraordinary blend, giving life to the "Martell hidden gems".
The "Martell hidden gems" contains two 20cl "montres" (typical Cognac bottles used to present the eaux de vie to the cellar master) with the two precious and extremely rare eaux-de-vie dating back from 1875 and 1898.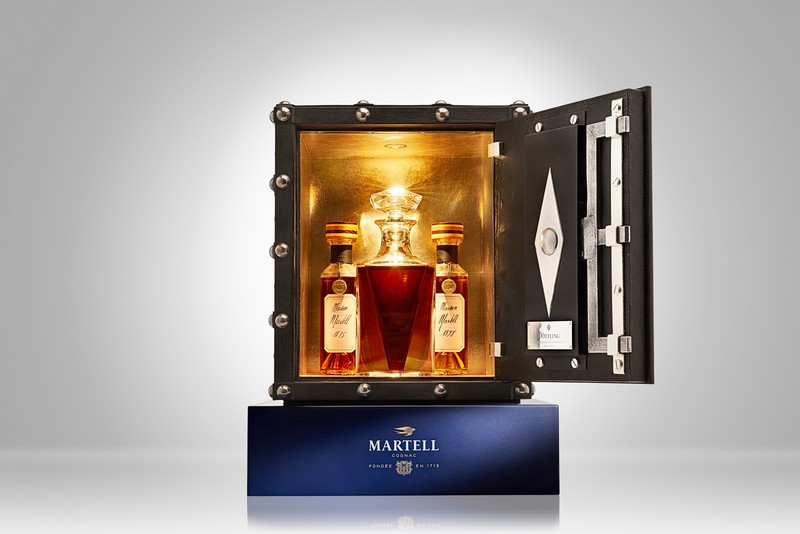 The unique blend of these eaux de vies is presented in a 70cl vintage Baccarat crystal decanter that has been designed by Baccarat exclusively for the Martell House. This historical decanter has been used for the very first time in 1954 to contain Martell Cordon Bleu and offered to the Majesty Queen Elizabeth II in 1957 and to Emperor Hirohito in 1971 as an official present during their visit in France.
The handcrafted safe has been conceived with a combination of outstanding aesthetics – mixing golf lead and mother-of-pearl – and modern functionalities as a true testimony of Martell savoir-faire.
Only one bottle of Martell hidden gems is available in the world.