100% Agave Premium Tequila brands are determined to flourish in China and want to be a favorite of today's spirits lovers.
The Dean-Lozoya Family just made waves at the most influential wine and spirits competition in the world – CWSA – China Wine and Spirits Awards. Winning a Gold Medal in the CWSA competition is recognized as the highest standard of global acclaim for producers worldwide.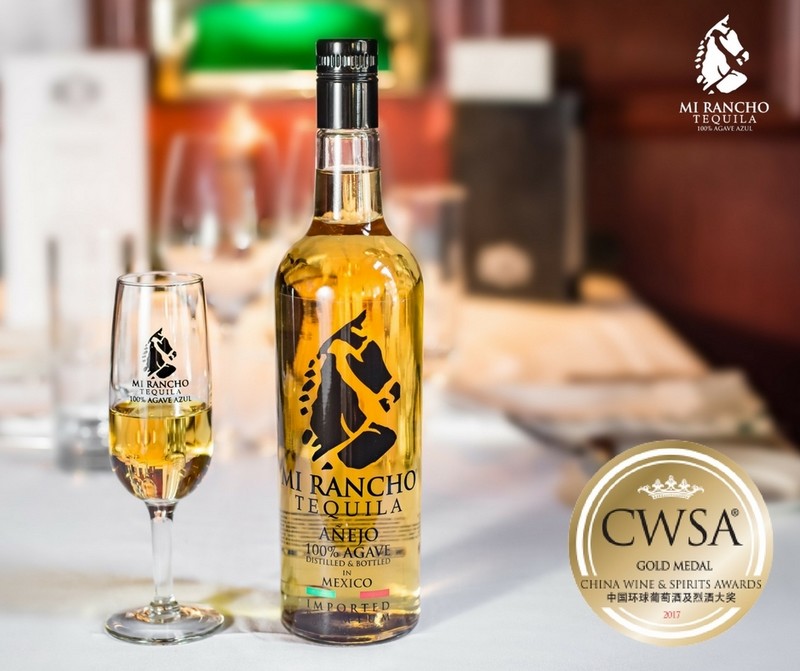 CWSA has long been renowned internationally as the biggest, most prestigious and influential wine and spirits competition in China, if not the world. The CWSA Judges are carefully selected for their influence in purchasing a staggering 90 million bottles of spirits per year. CWSA is one of the most influential wine and spirits competitions in the Far East and Pacific Rim regions.
Mi Rancho Añejo 100% Agave Tequila was the only tequila awarded a medal at this year's CWSA competition. It is the only tequila to win top accolades in major tasting competitions in North America, Europe and Asia in 2017.
Not only are Chinese consumers buying tequila in China, but also when traveling for business and pleasure abroad – a staggering two-thirds of Chinese spending on spirits and luxury goods takes place outside the mainland.
"In the 1950s and 1960s the world economy was transformed by the emergence of the American consumer. Now China is the next consumption superpower and it has only just begun," according to The Economist.
"This CWSA Medal means we are also positioning ourselves for tomorrow. It feels good to be growing our brand," said Michael Dean, a Company Principal. CWSA 2017, with over five thousand entries, was the biggest on record due to the increased importance of CWSA recognition for the critical and commercial success of spirits in China in which demand is growing at an exponential pace.