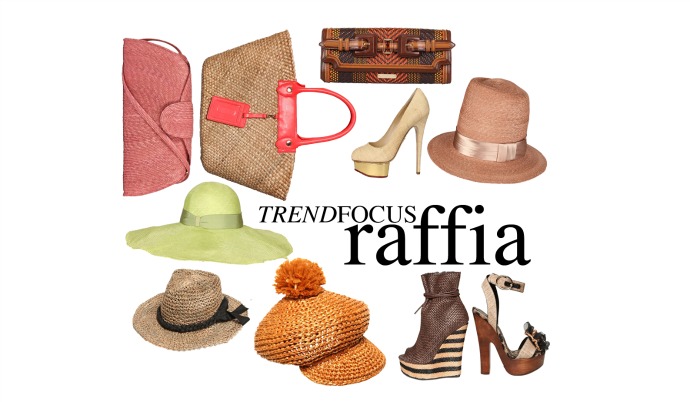 Used for ropes, sticks and supporting beams, raffia fibres have many uses, especially in the area of textiles. The long thin fibre can be dyed and woven as a textile into products ranging from hats to shoes to decorative mats.
These finely woven details give a nod to this season's global traveller trend whilst also having an artisan feel to them that is inimitable and timeless.
The Raffia palms (Raphia) are a genus of twenty species of palms native to tropical regions of Africa, especially Madagascar. They grow up to 16 m tall and are remarkable for their compound pinnate leaves, the longest in the plant kingdom.
The raffia palm is important in societies such as that of the Province of Bohol in the Philippines, Kuba of Democratic Republic of the Congo, Nso of Cameroon, the Igbo and Ibibio/Annang of southestern Nigeria and the Yoruba of southwestern Nigeria, among several other West African ethnic nations.
Take a round through  the selection made from collections of Michael Kors, Balmain, Burberry Prorsum, Dolce & Gabbana, Blumarine etc.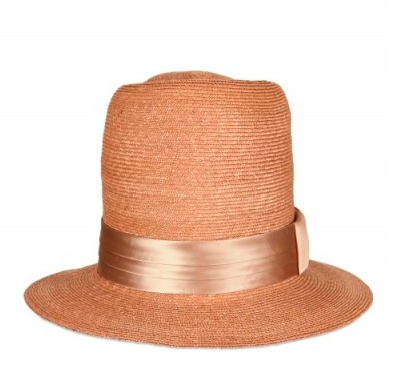 Woven Straw with Satin Band Hat by SuperDuper 
Click to see the details:
SUPERDUPER – WOVEN STRAW WITH SATIN BAND HAT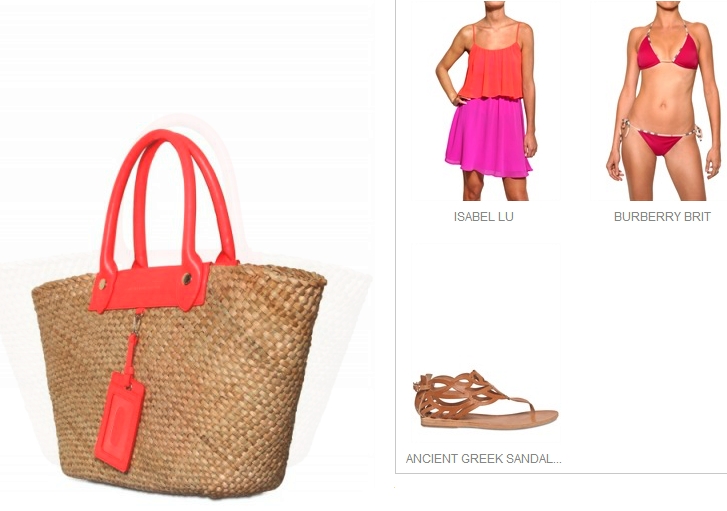 Ragos Woven Raffia Tote by Marc by Marc Jacobs 
Click to see the details:
MARC BY MARC JACOBS – RAGOS WOVEN RAFFIA TOTE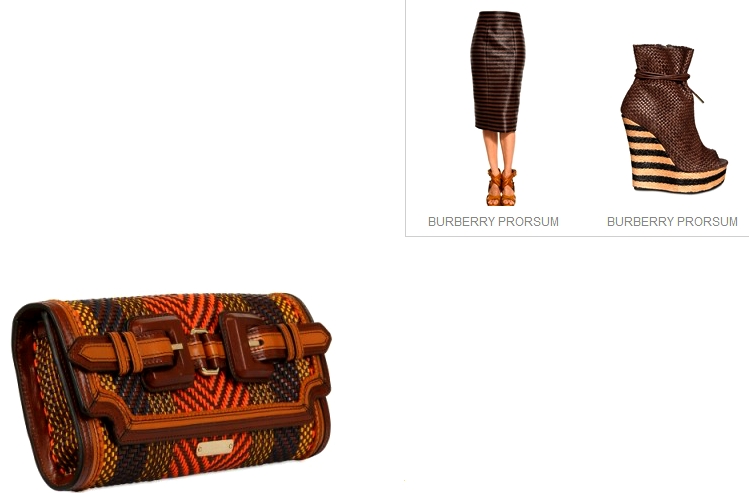 Woven Clutch by Burberry Prorsum
Click to see the details: BURBERRY PRORSUM – WOVEN LEATHER CLUTCH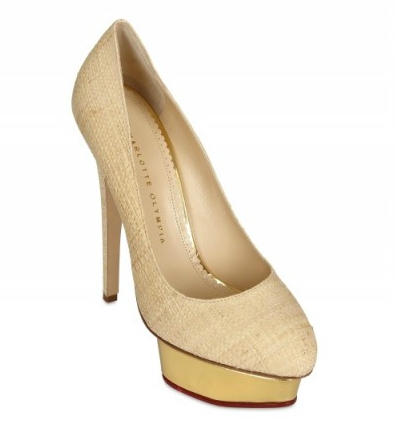 Straw & Mirror Platform Pumps by Charlotte Olympia
Click to see the details: CHARLOTTE OLYMPIA – 140MM STRAW & MIRROR PLATFORM PUMPS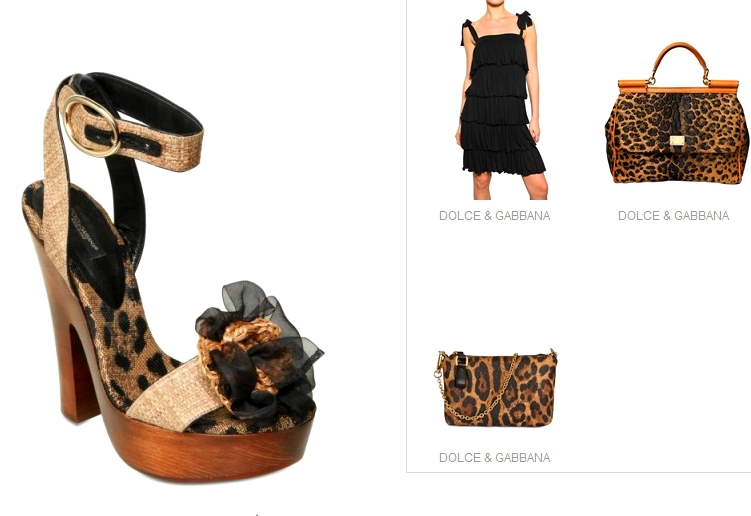 Raffia Chiffon Flower Sandals by Dolce & Gabbana
Click to see the details: DOLCE & GABBANA – 150MM RAFFIA CHIFFON FLOWER SANDALS
Woven Wedges by Burberry Prorsum
Click to see the details: BURBERRY PRORSUM – 130MM WOVEN LEATHER WEDGES
Viscose & Raffia Hat by Burberry Prorsum
Click to see the details: BURBERRY PRORSUM – VISCOSE RAFFIA HAT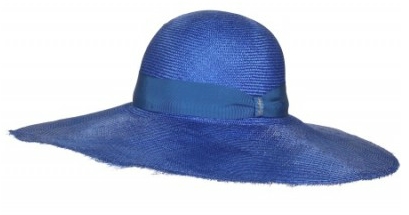 Frayed Parisol Straw Hat by Borsalino
Click to see the details: BORSALINO – FRAIED PARASISOL STRAW HAT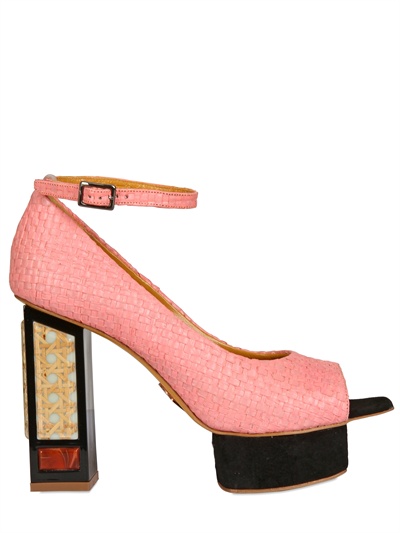 Joanne Stoker raffia pumps
Click to see the details: JOANNE STOKER – 110MM RAFFIA PUMPS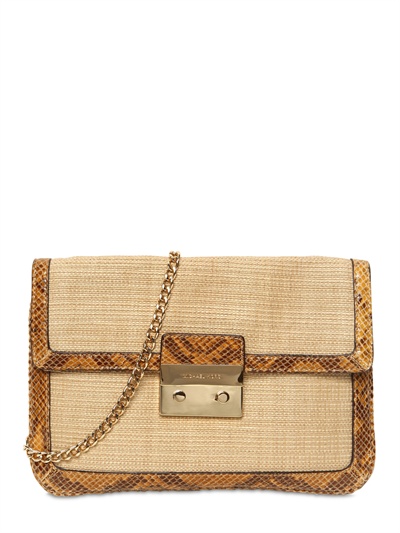 Michael Kors Clutch
Click to see the details: MICHAEL MICHAEL KORS – RAFFIA & LEATHER PYTHON PRINT CLUTCH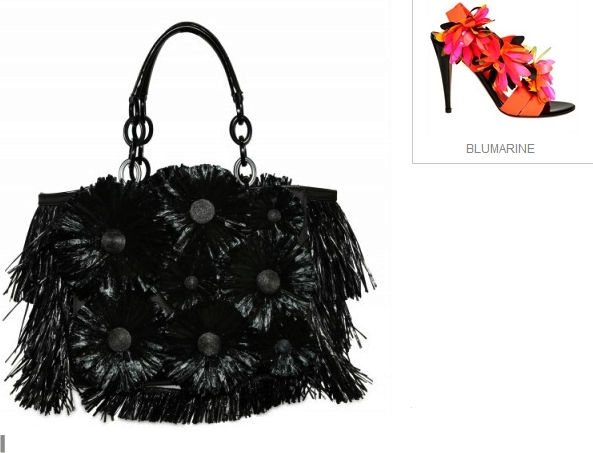 Blumarine raffia flower on silk satin bag
Click to see the details: BLUMARINE – RAFFIA FLOWER ON SILK SATIN TOP HANDLE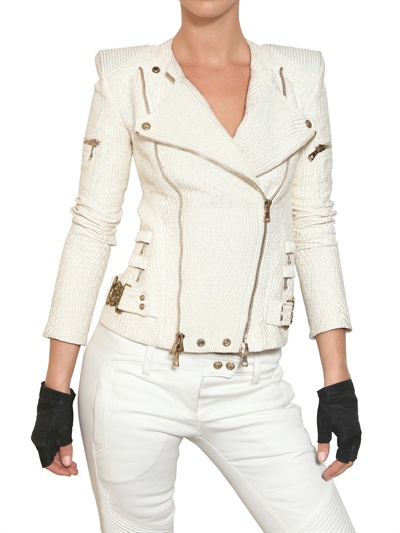 Balmain jacket with raffia insert
Click to see the details: BALMAIN – NAPPA INSERT RAFFIA JACKET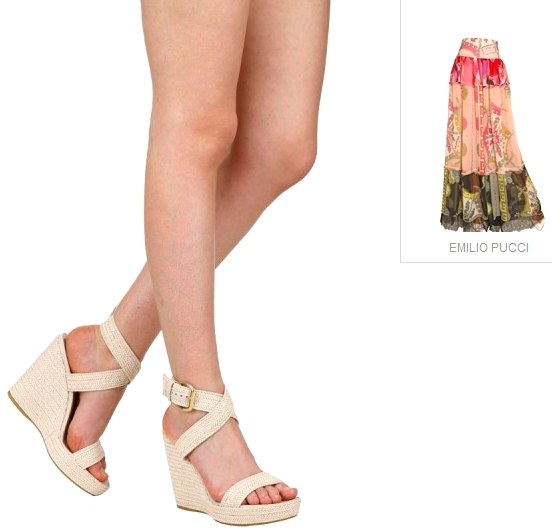 Stuart Weitzman wedges
Click to see the details:STUART WEITZMAN – 120MM WOVEN RAFFIA WEDGES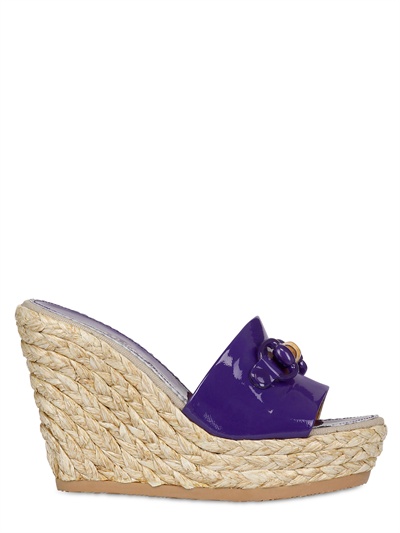 Blond Ambition Raffia Wedges
Click to see the details: BLONDE AMBITION – 110MM PATENT AND RAFFIA WEDGES