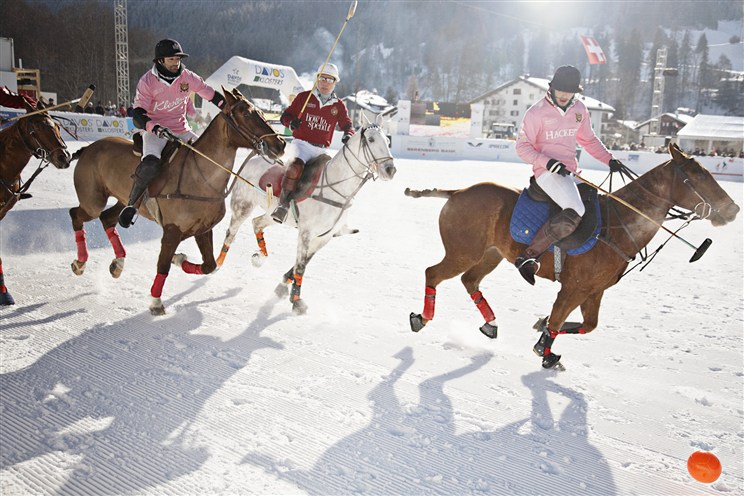 Klosters, a resort favored by the British royal family, held its eighth annual snow polo tournament. The annual Klosters Snow Polo is a winter event that is rather different – combining the beautiful sport of snow polo with a chic winter festival atmosphere in including live music concerts.
Klosters Snow Polo Tournament (18-22 January 2012) has a global reputation for being one of the world's most beautiful Snow Polo tournaments, and recognized on an international sports level.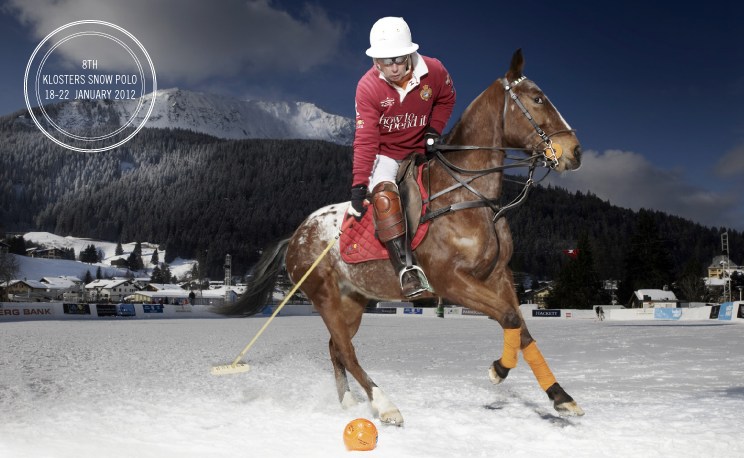 The four-day event, sponsored by menswear company Hackett Ltd. and Swiss watchmaker Parmigiani Fleurier SA, is a chance to forget the global turmoil, according to founder Daniel Waechter, who runs a family business selling luxury lavatories.
"Despite the financial crisis, we've never had so many team requests," he said. "Last year we had a lot of trouble getting British teams over. Now, either they've recovered or they're saying, enough of this misery, we want to have fun."
The resort's association with the royal family makes Klosters the ideal place for London-based Hackett to promote its clothing that is a "romantic vision of Englishness," said Jeremy Hackett, 58, the firm's co-founder, who arrived in an Aston Martin Rapide.
"I feel like James Bond arriving in Zurich into a Cold War sort of atmosphere," said Hackett, adding that polo helps give his company "authenticity." "It's a way of adding credibility to the brand."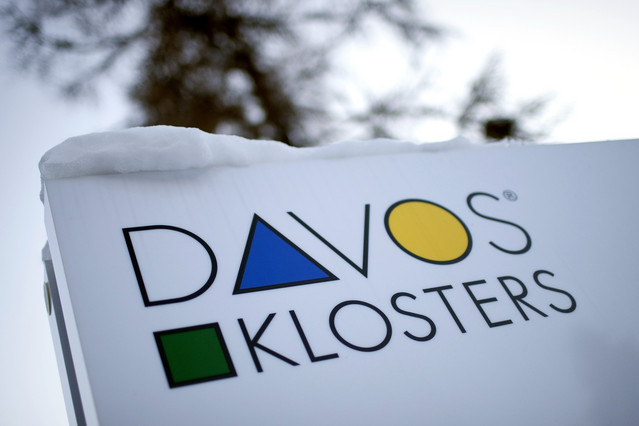 Parmigiani, which gives watches to the players on the winning team, was attracted by Klosters being the only snow polo tournament played at night, according to Catia Hoffmann, communications director at the Fleurier-based company.
"We like to do events that are a little different, not the standard things like golf or Formula One," she said. "It's a special atmosphere, very exclusive, but also very welcoming."
Maissen/Parmigianni team won the Alpine Trophy at the Klosters Snow Polo tournament on January 22nd. In a thrilling final that was very even to the last second Parmigiani scored the "golden goal" in the 5th chukker and won the title with 10:9.
More on Super-Rich Play Snow Polo as Igloo Agitators Heckle Davos Elite