Champagne Bath Menu for Valentine's Day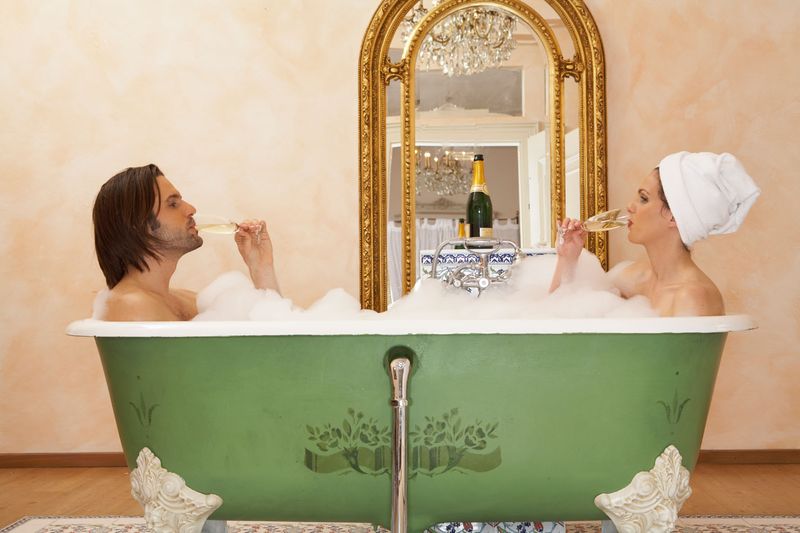 Valentine's is not the only time to indulge in a romantic getaway with a loved one. Why not treat that special someone to an amazing Champagne experience that will never be forgotten. For 2012 Valentine's Day you can take a champagne bath at London's Cadogan hotel, the symbol of British sophistication.
Available to guests from Valentine's Day, 120 bottle "Champagne Bath Menu" starts at £4,000 for Louis de Custine Brut and ranges up to £25,000 for a Dom Perignon Vintage bath.
120 bottles of cold champagne seems to be something crazy & beautiful. Your soul freezes? Read the Sunday Times article about this Hollywood indulgence.