Egg Bar, a cinemascope, and rare masterpieces at Harrods' Fabergé Easter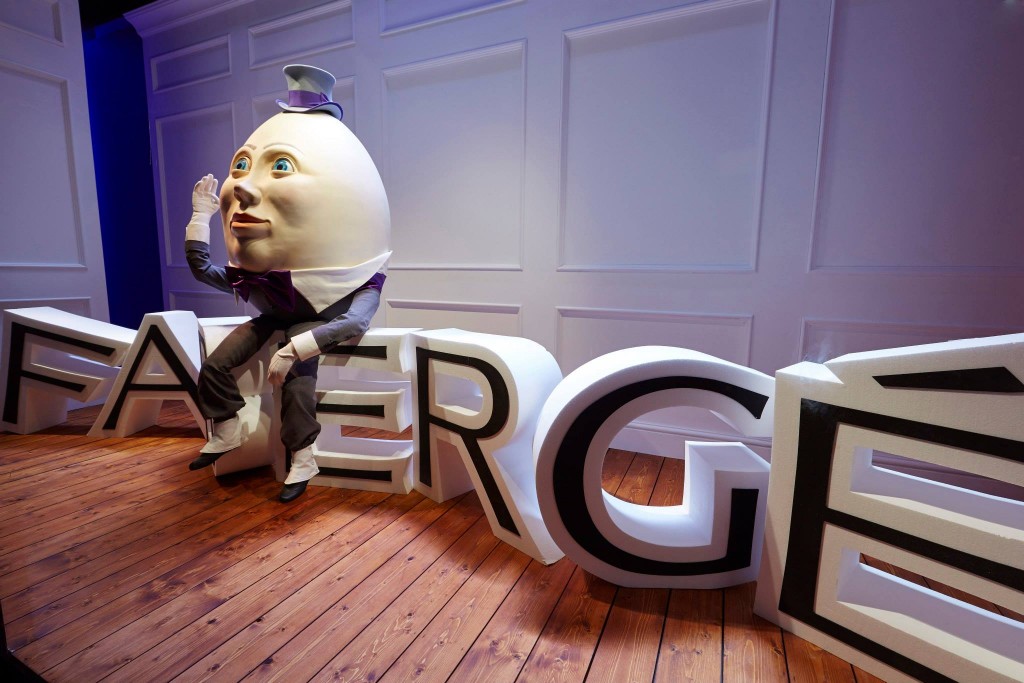 The artist jeweller Fabergé and Harrods, the world's most famous department store, came together for a creative collaboration this Easter. The collaboration celebrates the art of gifting.
Along with taking over Harrods' iconic Bromton Road windows with their spectacular creations, Fabergé  is exhibiting a rare masterpiece, an original Fabergé Egg – The Apple Blossom Egg, together with other historic Fabergé treasures. Beautifully crafted in gold, diamonds and nephrite, The
Apple Blossom Easter egg was designed in 1901. This is the very first time these rare masterpieces will be exhibited in the UK and in a non–museum environment.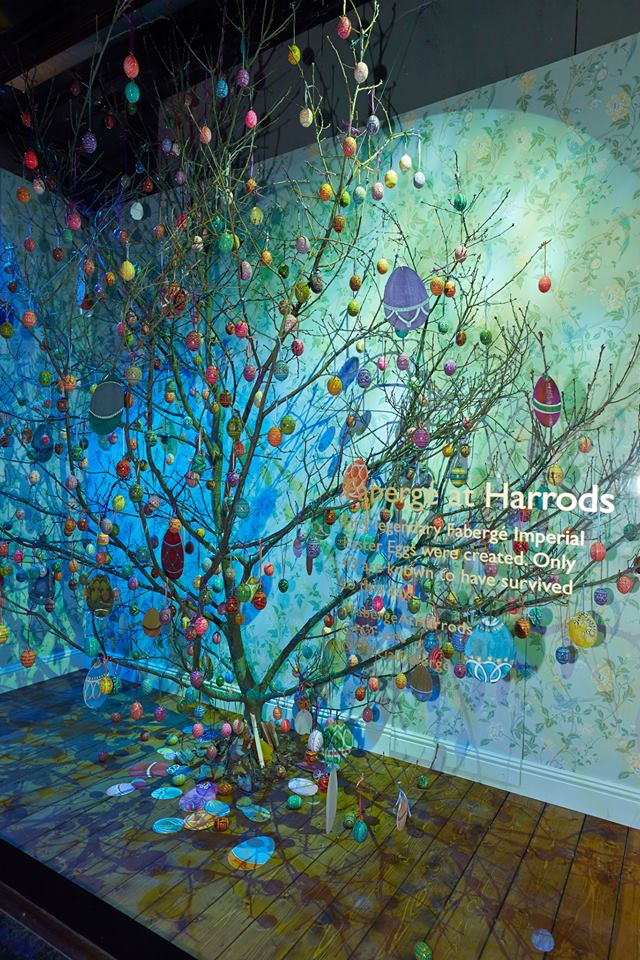 Fabergé have also created a luxurious salon which houses the jewellery collection of one-of-a-kind, collectible pieces designed for Fabergé by Parisian artist jeweller Frédéric Zaavy. The much coveted collection will be showcased in its entirety for the first time since its creation, as a tribute to the late Frédéric Zaavy.
A Fabergé Easter at Harrods includes also the Fabergé Cinescope created with Miraslova Duma. The Cinescope allows you to virtually try on the jewels and share the experience on social media channels.
A Fabergé 'Egg Bar' offers an opportunity to discover the iconic egg pendants, while a bespoke in- store engraving service will allow clients to personalise precious gold egg pendants with a special message of their choice. Fabergé has created also a limited-edition Spiral Tassel Pendant,
available exclusively at Harrods from 1st April 2014. The modern, playful, diamond-set egg comes with a stunning gemstone tassel, finished with amethyst, tsavorite, or spine.
Fabergé Easter runs until the 21st April 2014.