Chef Alain Ducasse brings the soul of the Riviera to Las Vegas in the Rivea and Skyfall Lounge opened atop Delano Las Vegas, the newest luxury hotel on The Strip.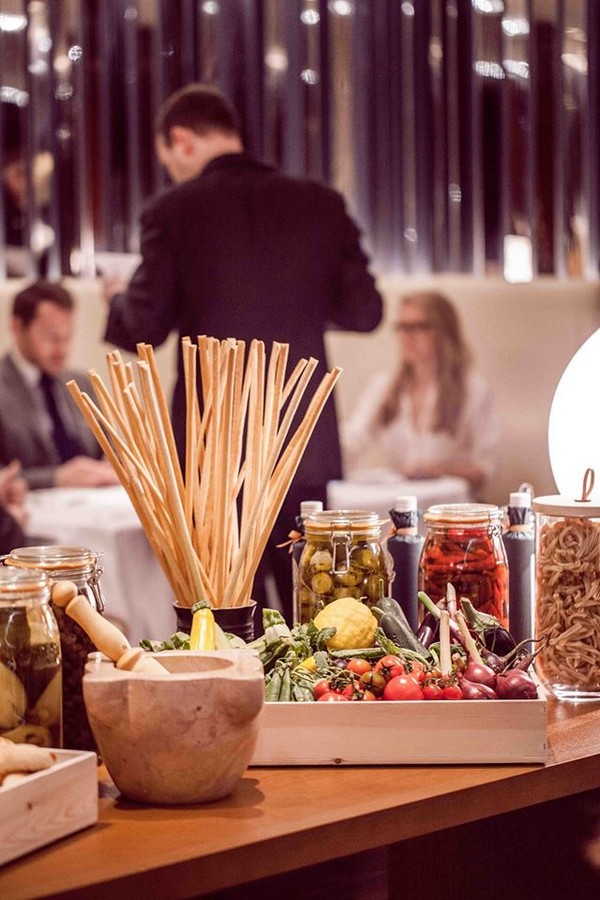 Alain Ducasse, Mandalay Bay President Chuck Bowling, and Delano's General Manager Matthew Chilton welcomed more than 250 guests to an exclusive opening celebration of Rivea Restaurant and Skyfall Lounge. Highlights included an intimate media dinner for storytellers near and far while industry and influencers were met with a cocktail extravaganza by Proprietors LLC mixologists; hors d'oeuvres by Rivea's Executive Chef Bruno Riou; music by DJ Jack-E from Les Caves du Roy in St. Tropez; and the best views of the strip all night long.
"I am thrilled to introduce Rivea and Skyfall Lounge to Las Vegas," said Chef Ducasse. "Upon entering the restaurant and lounge, every detail transports guests to those endless summer nights in the South of France. The seductive menu highlights simple, fresh Italian and French cooking, while the design is sophisticated and laid-back, complementing the best view of the Las Vegas Strip."
Influenced by the delectable food markets of Provence and Italy, Chef Alain Ducasse and Executive Chef Bruno Riou's menu focuses on simple, fresh Mediterranean flavors made with the best West Coast-sourced seasonal ingredients.
Aperitifs, a true Riviera staple, will prep palates for the meal ahead while sommeliers suggest a distinctive list of spirits or signature cocktails like the Beausoleil – Citrus liquor, Dolin dry vermouth, Oregon grappa and thyme.
Riviera Soul – a special list of select Riviera wines handpicked by Executive Wine Director Guillem Kerambrun – stays true to wines found along the French and Italian Rivieras; however, a significant portion of the list is sourced from the West Coast of the United States, including Oregon, Washington and the "California Riviera." To ensure the West Coast offerings stay true to the Riviera style, Kerambrun focused on sourcing wines that feature the same grapes indigenous to the regions of Provence and the northwest of Italy.
The complete wine list, or Reserve List, features an additional 1,300 wines from beyond the Riviera grouped by grape as opposed to the traditional list organization of wines by region.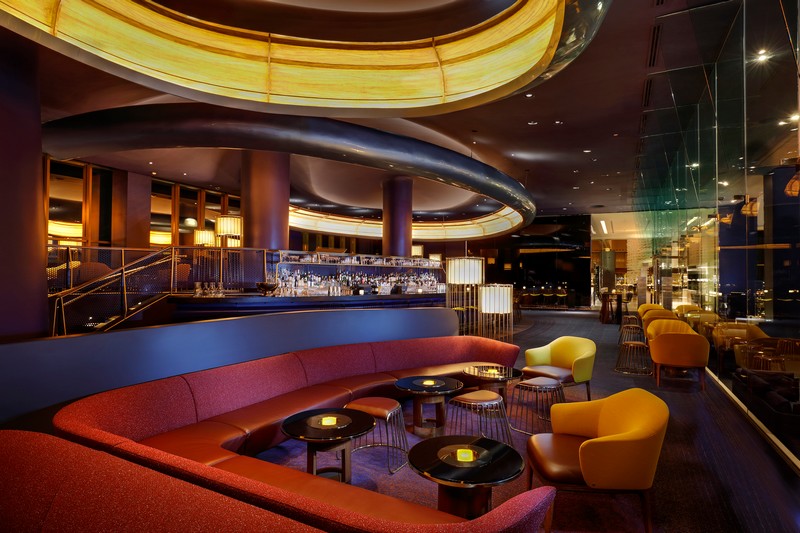 Skyfall Lounge, located adjacent to Rivea, offers an evolving nightlife experience that gradually increases in tempo as the evening progresses. The 180-degree views make it possible for guests to sip a glass of Champagne while watching the desert sunset, or to party the night away as DJs spin upbeat house and dance music in the vibrant space from 9 p.m. to close.
Having worked together on numerous projects throughout the years, Chef Ducasse invited acclaimed French-Canadian design duo Patrick Jouin and Sanjit Manku to design his new Las Vegas venues.