For nearly 30 years, the American photographer Richard Avedon captured the essence of Dior in images that have become iconic.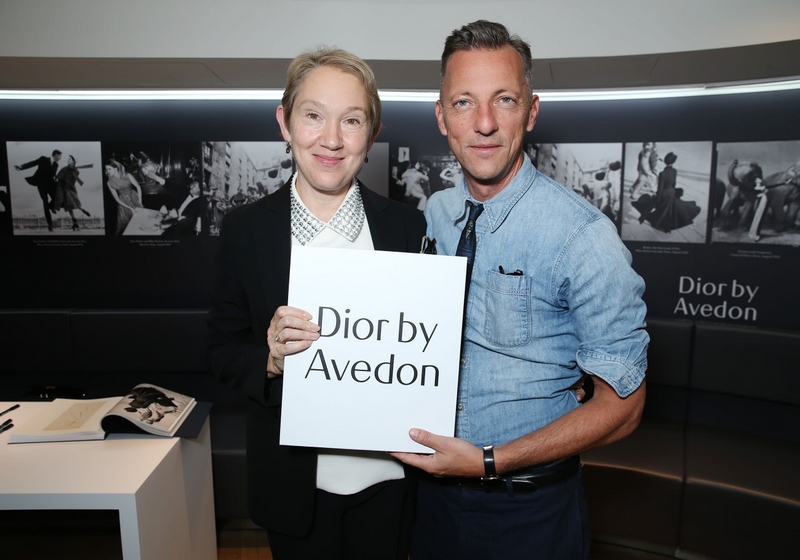 From Maison Dior's beginnings in 1947, and over almost thirty years, photographer Richard Avedon would immortalize Christian Dior creations in images that have become legendary. The newly-released book Dior by Avedon, published by Rizzoli, retraces this special relationship through a host of emblematic photographs.
Richard Avedon's iconic fashion work not only changed fashion photography but also changed the way the world looks at fashion.
Dior by Avedon volume (Rizzoli, 206 pages, €150) includes 150 iconic and many never-before-published photographs by Avedon, featuring glamorous models and celebrities, including Marlene Dietrich, Suzy Parker, Sunny Hartnett, Dovima, Carmen Dell'Orefice, Dorian Leigh, Capucine, Lauren Hutton, Anjelica Huston, and Barbra Streisand.
Avedon's images document Dior's fashion, as well as fashion history from the 1940s through the '70s. With an eye for moments of grace, drama, and humor, as well as a mastery of light and contrast, Avedon captures the essence of Dior's elegant designs, and the style and personality of the iconic women who wore them. His famous photos include the model Dovima in a sensual Soirée de Paris sheath evening dress, flanked by two elephants in the Cirque d'Hiver. Avedon described the scene as "a choreographic moment".
After the spring-summer 2016 ready-to-wear show, Dior temporary held court at Colette with a cocktail to mark the signing of the new book Dior by Avedon. Dior-wearing stars including Emilia Clarke, Lucie de la Falaise and Camille Rowe showed up to meet writer Justine Picardie, curator Olivier Saillard, who wrote the postface, as well as Michael Avedon, the illustrious photographer's grandson.
Richard Avedon (1923–2004) is one of the most influential artists of the twentieth century. Born in New York City, Avedon began his professional photographic career in 1942 in the U.S. Merchant Marine Photographic Department and attended the Design Laboratory at the New School. He began work as a fashion photographer for Harper's Bazaar in 1945, eventually joining rival Vogue magazine, where he would remain on staff until 1988. In 1992 he was named the first staff photographer for The New Yorker. He received a Master of Photography Award from the International Center of Photography and his work is included in the collections of MoMA, the Smithsonian, and the Metropolitan Museum of Art, along with countless other museums and institutions worldwide.