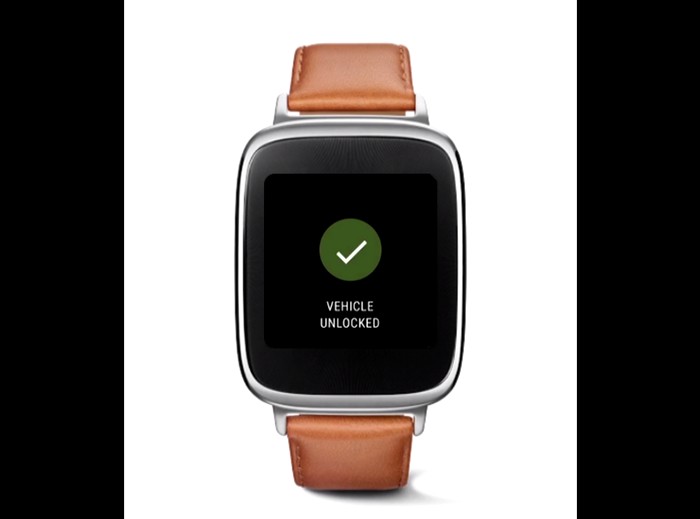 At the Wearable Technology Show 2016, Jaguar Land Rover has announced the expansion of its wearable technology solutions with the introduction of its remote functions app to Android Wear watch.
The new Android Wear app introduces a suite of connected features, including the ability to activate climate control settings by remotely starting the engine, keeping you cool before setting off. The device will be available on all future Jaguar and Land Rover models as well as on previous models fitted with InControl Remote or InControl Protect.
The new Android Wear watch app also allows customers to check their vehicle's fuel level, monitor its location and remotely lock and unlock the doors to let a friend or family member access the vehicle when the owner isn't close by.
Showcasing these wearable solutions was Jaguar's all-new performance crossover, the F-PACE. The F-PACE supports Android Wear watch and Apple Watch devices and is the first car featuring the innovative Activity Key. The robust and waterproof wristband is designed for customers who regularly enjoy outdoor activities
and allows owners to deactivate the standard key and leave it locked securely in the vehicle rather than carrying it with them.
The state-of-the-art InControl Touch Pro infotainment system allows customers to access their favourite smartphone apps through the vehicle's tablet-style 10.2-inch touchscreen. With a powerful quad-core processor and solid-state drive, it runs on ultra-fast Ethernet and supports features such as Wi-Fi Hotspot capability, live weather report apps, flight tracking apps and intelligent navigation that can tell friends and colleagues if you are running late. The user-friendly touchscreen interface delivers fast responses and behaves like a mobile device allowing users to both pinch and zoom.