New ways for you to travel the world: The world's most awarded luxury cruise line adds a Bombardier Global Express XRS to its fleet. Crystal's Air Service to take off in April 2016.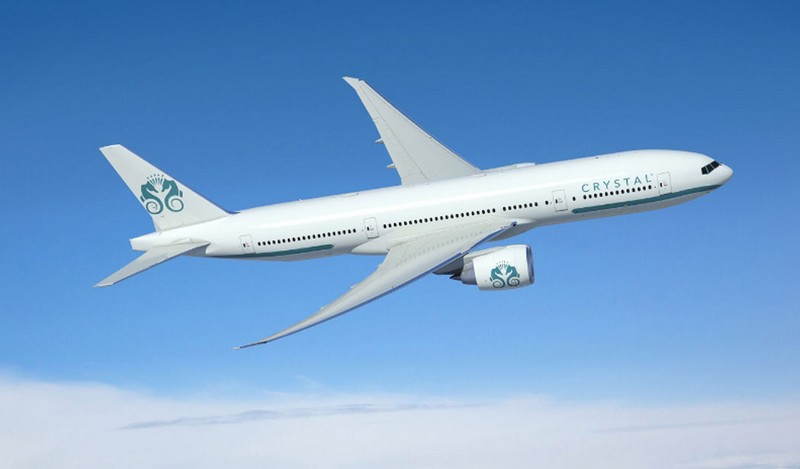 Luxury travelers seeking the next level of ease and exclusivity during their journeys now have a Bombardier Global Express XRS offered by Crystal Cruises, the world's most awarded luxury cruise line. The aircraft will enter service on April 3, 2016, designed to accommodate just 12 guests in ultimate comfort. The new Crystal Luxury Air fleet will compliment itineraries for guests traveling on all things Crystal, offering the option to fly privately on their Crystal vacation.
"In the spirit of all things Crystal, and ensuring we offer customization to our guests, Crystal Luxury Air allows our travel agent partners and guests the ability to truly customize their vacation experiences to privately fly to combine our cruise, yacht, river, residence, and air experiences," says Crystal president and CEO, Edie Rodriguez.\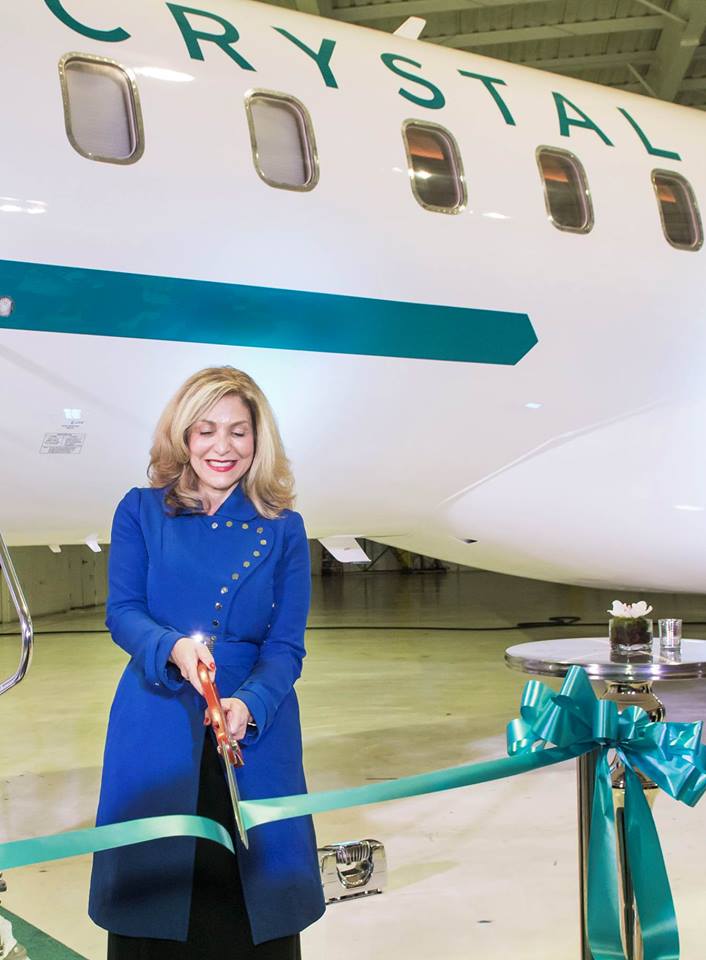 The luxury jet has been extensively refitted with three spacious cabins, which will accommodate business activities, relaxation and sleeping quarters. The forward cabin boasts four executive wide club seats with foldout tables for dining or meeting; mid cabin is configured for conferences, with seating for five and workstation and cabinet; the aft cabin offers a three-person divan that can be transformed to a large bed. A nicely appointed galley is located forward, featuring a cold air chiller, high temp oven, microwave and Aerolux Nespresso machine.
Technical amenities include a wide range of electronic video supplies and laptop imagery on all cabin monitors, XM Radio, surround sound, a 31.5″ LCD TV, high speed internet and in-flight phone service.
Chartered flights aboard Crystal's Global Express jet are now available for booking and will fly guests virtually anywhere in the world, with a max flight range at just under 12 hours per leg. The line will also add a Boeing 777 to its growing fleet in 2017 and 787 Dreamliner in 2018. Crystal charter aircrafts will be operated by Corporate Flight Management DBA Crystal Luxury Air.