Simplicity is everywhere in this winning sailing boat.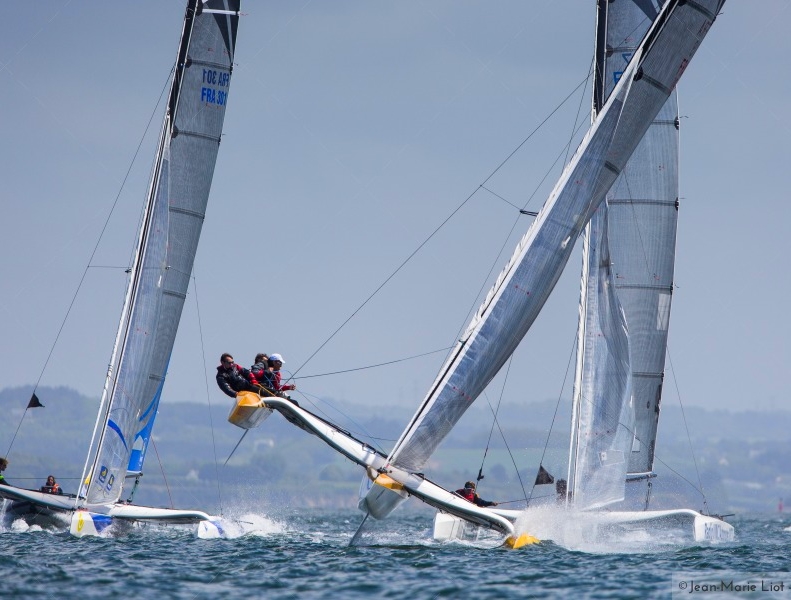 Some people only see innovation in sailing through "foils". Diam 24 One Design has a different vision: their main objective is to enable as many sailors as possible – experienced or otherwise – to experience and learn high speed sailing in complete safety.
Sailing is supposed to be fun, the 2017 Boat of the Year judges said, and it will be with the Diam 24 One Design. The boat won the Boat of the Year + Best Multihull awards.
The Diam24 One Desgin is innovative through her pure multihull qualities of high performance, rigidity, lightness, reactivity, seaworthiness, through the technology of her carbon mast, her ease of assembly and disassembly; her transport solutions like the Dbox* and by her minimal maintenance
and management requirement.
Accessible for everyone and truly "fun", she offers a wide range of use from high level regattas to festive long-distance sailing as well as simple day sailing.
The Diam 24od is a simple, one design sports boat for multihull racing either long distance or around buoys with a crew of 3 to 4 people. The ingenious building up and dismantling process, managed within one hour, facilitates stockage.
"This is the first time in many years where a boat that looked really sexy at the dock actually outperformed everything on the water too," says judge Tom Rich, a veteran boatbuilder. The sensation of wind and water rushing beneath the Diam's trampoline is an experience that will leave first-timers wondering what took them so long to try a multihull.
"It's designed to be technically accessible and not too complicated to sail," says Duncan Ross, who represents the Diam 24 One Design's French builder, ADH Inotec. "The systems are simple. It's built for racers looking for something a little more exciting but [who] want strict one-design racing."
Diam 24 One Design is priced at $60,000.