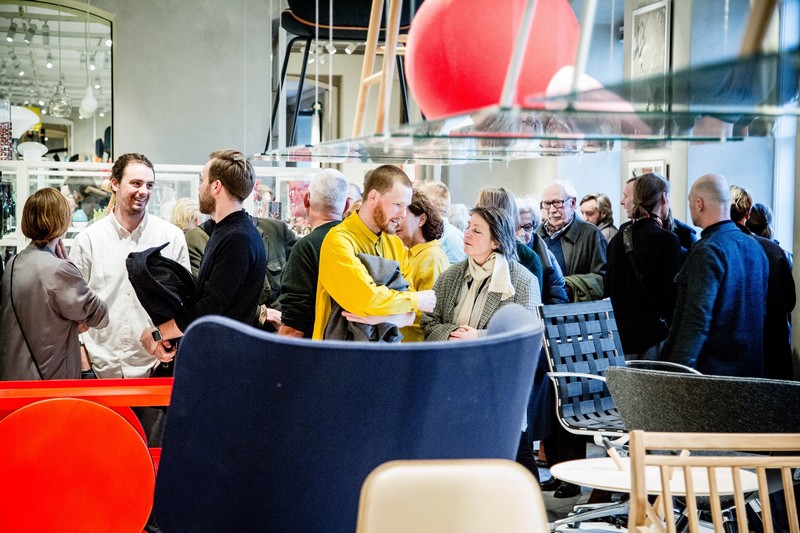 DesignMuseum Danmark is focusing on the contemporary Danish Design scene with a new permanent exhibition Danish Design Now. Danish Design Now presents a rich, yet selective, collection of objects, which represent the full spectrum of Danish Design: furniture for the home and the workplace; product Design for the body and the home; and graphic Design – everything from street signs to beer labels. Visitors can also explore examples of sustainable design and fashion design from the highly avant-garde to the colorful, everyday street style. Everything in the exhibition was designed in the 21st century and all the items exhibited are still in production.
The exhibition also covers the field of handicrafts, spotlighting the most innovative work in the field in the form of 'super objects'. Several of these ceramic, glass, jewellery and one-of-a-kind super objects were created specifically for the exhibition. By selecting these outstanding pieces, the exhibition also showcases handicrafts as a potential source of inspiration for new industrial Design.
The Danish Design Now exhibition includes over 300 design exhibits and a specially designed catwalk created for the exhibition of fashion design.
"Right now, Danish cultural products and Danish Design are attracting an enormous amount of international attention," explained Exhibition curator, Lars Dybdahl, Head of Library and Research at DesignMuseum Danmark. "Following the 'Golden Age' of Danish Design in the 1950s and 1960s, contemporary Danish Design is now going from strength to strength, and Danish designers are enjoying great success on the global Design scene. Danish Design Now sets out to illustrate the trends that characterise 'everyday design', showing how Danish designers are embracing Design at every level – from urban Design to experimental handicrafts: the super objects," added Lars Dybdahl.
Danish Design Now uses HAY's modular exhibition system New Order, designed by German Design star Stefan Diez. The theatrical presentation is intended to provide visitors with a sense of entering into a densely packed urban universe, as they move between 'facades' and take in the many objects. This, in combination with the display system, forms a Design skyline.
In addition to the many Design objects, visitors can also see 20 newly produced interviews, which not only shed light on the Design processes behind the exhibits, but also profile the designers' own approach to their work. Louise Campbell, Ole Jensen, Cecilie Manz, Kasper Salto, and Henrik Vibskov are just a few of the designers who have been interviewed. The exhibition also presents sketches and models to provide further insight into the Design process, serving as a prelude to the exhibition itself.
The exhibition is permanent and will be updated with new objects each year to maintain its contemporary focus.