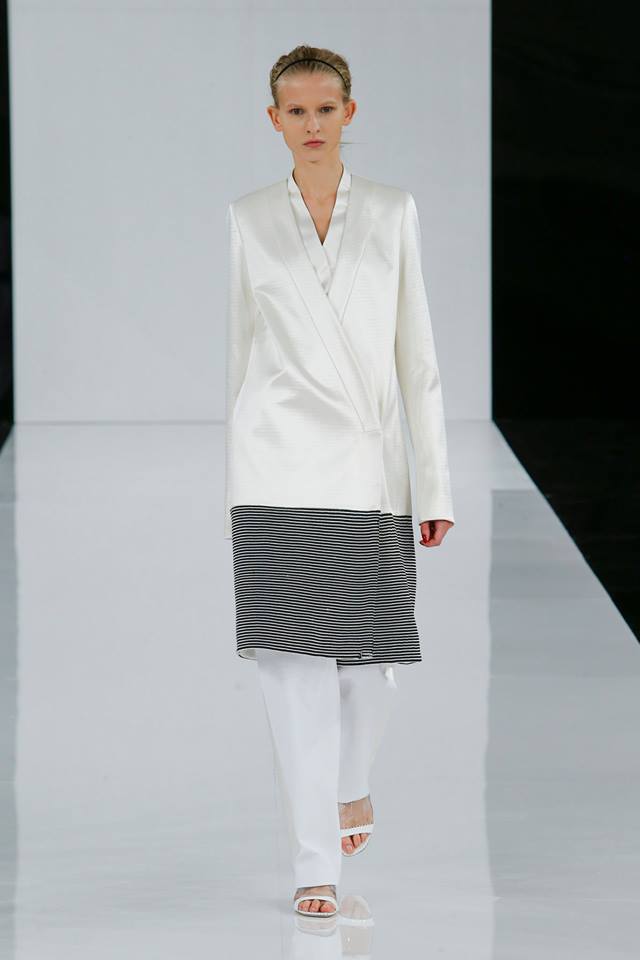 Danielle Sherman's third collection for LVMH's Edun once again drew on the cultural melting-pot that has become her signature. The Spring-Summer 2015 creations presented during New York Fashion Week remained faithful to Sherman's African inspirations, but the shapes and materials were inspired by Japan.
Untreated denim, kimono wrap blouses, and wide judo pants in raw, were associated with masterpieces by Roy Lichtenstein around the theme of circles. Irregular dot patterns inspired by kponyungo masks from Côte d'Ivoire were joined by steel loop belt buckles that marked the collection.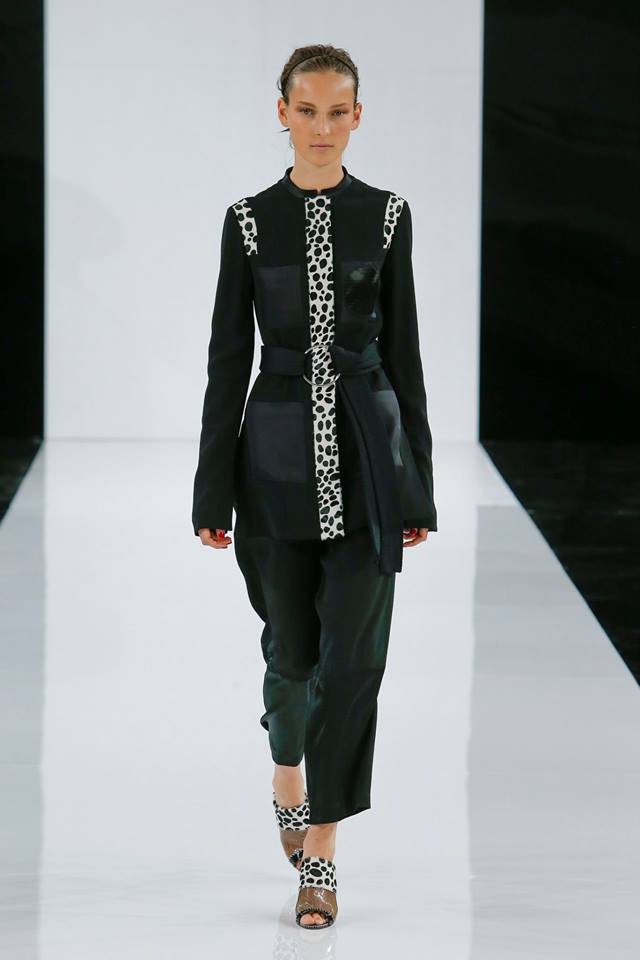 In April 2013, designer Danielle Sherman became the creative director for the brand and debuted her first collection Spring Summer 2014 during New York Fashion Week September 2013. Sherman has been with Alexander Wang since 2008, most recently as design director of the men's and women's T by Alexander Wang lines.
The fashion brand was founded by Ali Hewson and Bono in 2005 to promote trade in Africa by sourcing production throughout the continent. In 2009 EDUN became part of the LVMH group.