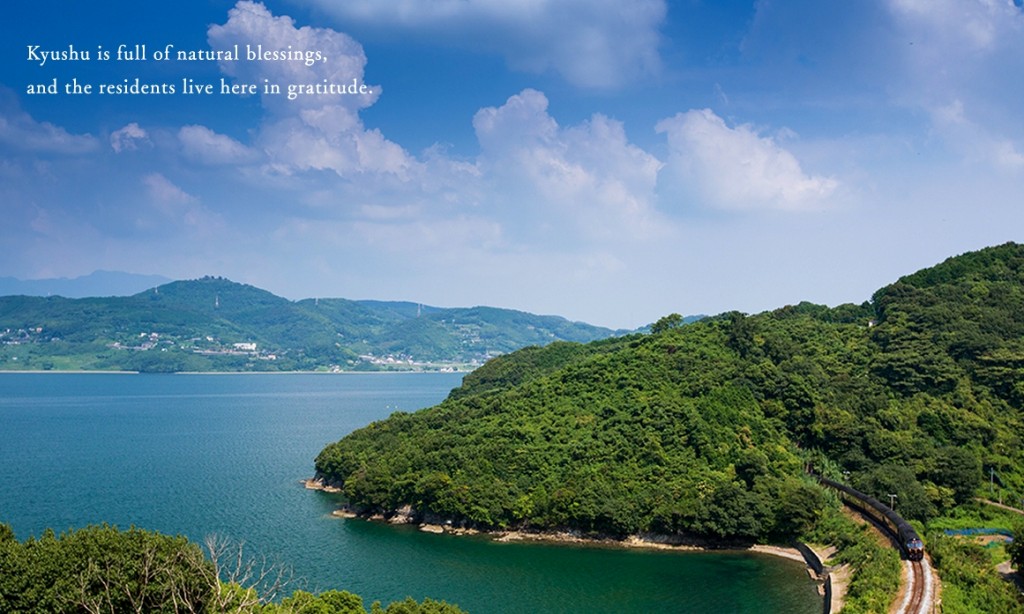 With the news about the launch of Japan's first luxury sleeper train service, the Kyushu's name, the third largest island of Japan and most southwesterly of its four main islands, became more visible than ever before.
While Tokyo and Kyoto are noteworthy destinations, the Japan National Tourism Organization has introduced Kyushu as the next must-see destination. As the cultural crossroads of East Asia, and as the first settlement of early Europeans, Kyushu is extraordinarily rich in culture and nature and offers remarkable cultural experiences and exception train services.
Kyushu is one of the four major islands of Japan. Because of its southwest location near the Korean Peninsula and mainland China, the regional culture has stemmed from foreign cultural influences, including influences brought by the first Europeans who traveled to Nagasaki for international trade in the 17th century.
Kyushu has been relatively overlooked as a tourist destination, but the region's visitors are all surprised by the unique history and cultural richness of the region, which was described as "culturally inspiring," "the hidden gem of Japanese cuisine," and "unexpectedly colorful." The island is homme to the shochu culture, a Japanese distilled beverage typically distilled from barley (mugi), sweet potatoes (imo), buckwheat (soba), or rice (kome), though it is sometimes produced from other ingredients such as brown sugar or chestnut. Shōchū should not be confused with sake, a brewed rice wine. Its taste is usually far less fruity and depends strongly on the nature of the starch used in the distilling process. Its flavor is often described as "nutty" or "earthy".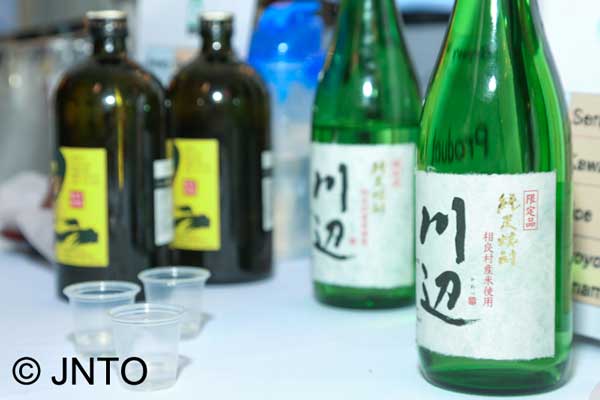 "Seven Stars in Kyushu" is the newly launched luxury sleeper trains in Kyushu. With only fourteen suites on board, each room is carefully designed using the finest products of Kyushu, such as the Arita pottery ware basin on the vanity, local Oshima-Tsumugi fabric for the chair cushions, local premium cedar wood walls, and elaborate wooden fixtures crafted in the region's traditional style from centuries ago. Meals are prepared with local premium ingredients, served in actual art pieces created by renowned artists in the country. The Seven Stars train travels to several magnificent tourist spots such as the hot springs area in Yufuin, the dynamic volcano known as Mt. Aso, the Southern coastal town of Miyazaki, the historic city of Nagasaki, and more.
A regional mascot bear called Kumamon has been hugely popular as the promotional mascot of Kumamoto Prefecture, which is located in the Kyushu region. The popularity of Kumamon instantly raises awareness about the Kumamoto Prefecture, and he definitely brought attention to Kumamoto.