Christian Louboutin is to be the first 'guest creator' to collaborate with Parisian cabaret Crazy Horse. The French shoe maverick follows so-called 'guest-creatures' Dita Von Teese and Pamela Anderson, who have graced the stage of the avant-garde Parisian theatre.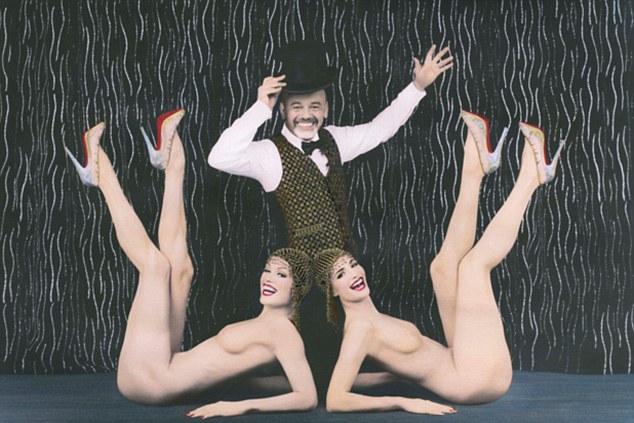 "I am interested in all things that celebrate and enhance the female form. Because of what I do, for these 'numbers' I have focussed on the lower half of the body, rather than the top. The language of legs can express any and every feeling, and without giving too much away, the body becomes the flame" said the luxury shoe designer.
Previewing on March 4, Christian Louboutin and a team of choreographers, artists and composers created 'Feu' – a show made up of four different musical pieces inspired by the female body.
This show is a premiere for Louboutin, who has always been inspired by the cabaret dancers. Thus he created in collaboration with an eclectic team of renowned designers, four original pieces as diverse as hip hop or old master paintings: the choreography is performed by Patricia Folly, videos are made by Gilles Papain, music are original creations signed by David Lynch and Swizz Beatz.
Fire show will be presented in preview Sunday, March 4, 2012 and will remain on the stage of the famous Parisian Cabare until May 31, 2012.