Colorful makeover for Louis Vuitton City Guides.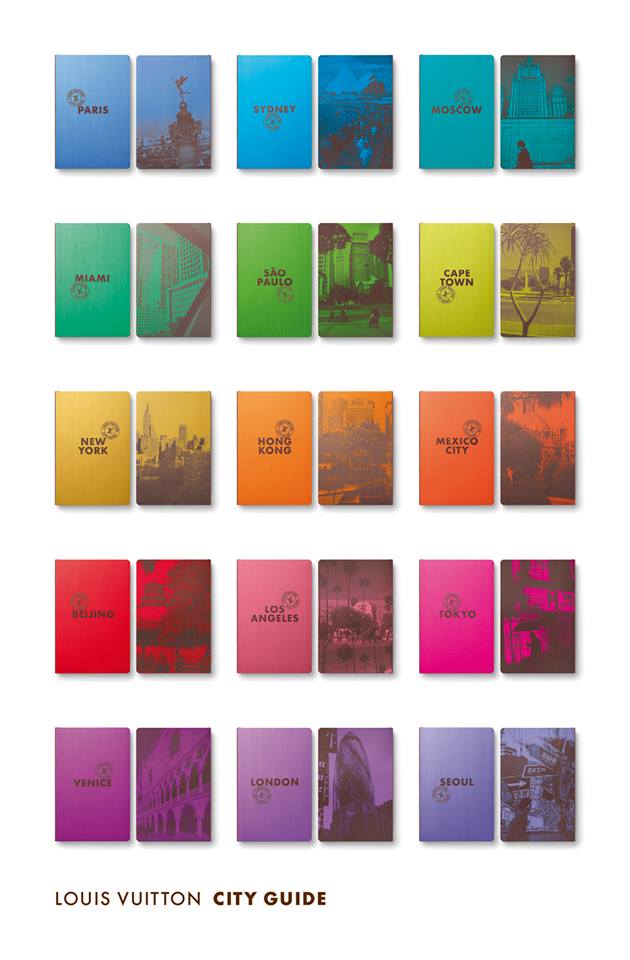 For their 15th year, the witty guides by Louis Vuitton have called upon several contributors with an offbeat tone as well as the collective of photographers Tendance Floue. The City Guides are celebrating their 15th year with a complete makeover and a collection that now covers 15 of the world's most exciting cities.
The Louis Vuitton City Guides has always favored special seducing authors, capturing the elegance and the charm of the urban soul. The direction has not changed on this and if photography is now entering into the scene, it is to offer the reader a different perspective than a simple illustration of the text. This time the creative visual work was entrusted to Tendance Floue collective of photographers, who signed an entirely production of 300 photographs. A city, a vision, every photographer has gone to meet "his" city to report a substantial portfolio that punctuates the pages of the guide.