Construction of 4.7-bln-USD Tibet tourism park launched in Lhasa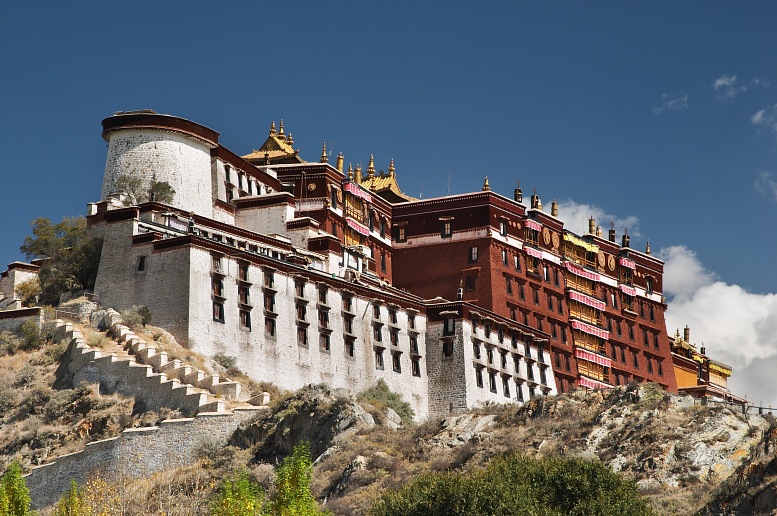 Chinastarted construction on a 30-billion-yuan (4.7 billion U.S. dollars) culture and tourism park in Lhasa, capital of southwest China's Tibet autonomous region.
The park, with a planned area of 800 hectares 2 km from downtown Lhasa, is expected to be completed in three to five years, according to xinhua.
The tourism project will include attractions themed around Princess Wencheng, daughter of Emperor Li Shimin of the prosperous Tang Dynasty (618-907 A.D.), who married Tibetan King Songtsan Gambo when she was 16. The princess, along with a dowry consisting of numerous treasures, books, golden furniture and medical equipment, traveled 3,000 km to her new home.
The culture and tourism park will also include an "Art City," home to displays of Tibetan handicrafts and medicine, and a "Folk City," where tourists can get a taste of local life and buy folk goods.
On July 1st, China announced an increase passenger train services from major cities to Lhasa to cope with a travel surge that has rippled across the Qinghai-Tibetan Plateau since a landmark railway opened six years ago.Seven major Chinese cities currently have Lhasa-bound trains. All are expected to operate on a daily basis in the future. Among them, Beijing, Shanghai and Xining already have daily trains to Lhasa.